Sie Kameng (mutton) or in the archipelago better known as goat curry or goat curry is a typical food of Aceh that taste delicious and thick karinya.
The tender flesh, combined with spices that are so rich and powerful make Sie Kameng so popular.
In the city of Banda Aceh, Aceh, it is not difficult to find this goat curry house. Ridha Illah goat curry restaurant for example, located on Tengku Chik Ditiro street, always crowded. Visitors also vary, ranging from middle to top class.
This restaurant looks different from the others. Two giant cauldrons confronted in front of this restaurant invite a taste for anyone who crossed the location. The cook continues to stir the heated goat curry while occasionally pouring the sauce into the bowl of the buyer's order.
---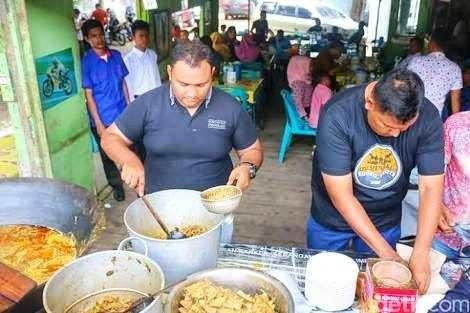 ---
Restaurant owner Ridha Illahi, Andrean said, his goat curry dish is no different from other places. Seasoning is almost the same as using spices like, coconut gongseng, cilantro, coconut milk, candlenut, turmeric, nutmeg, mace, clove, pepper, ginger, chili, cinnamon, curry leaves, pandanus, and a row of other spices. Various spices that must be formulated in the right dose.
But there are secret spices that we mix, well this is different from other goat curry dishes,said Andrean or familiarly called Ridha this, when visited at his restaurant, Wednesday, August 30, 2017.
This special spice, said Andrean, is mixed into other spices, so it feels more intriguing. Especially if accompanied by a small bowl of dried meat is so tasty. Mixed with curry sauce and chili sauce, the alloy creates a flavor that is hard to resist.
---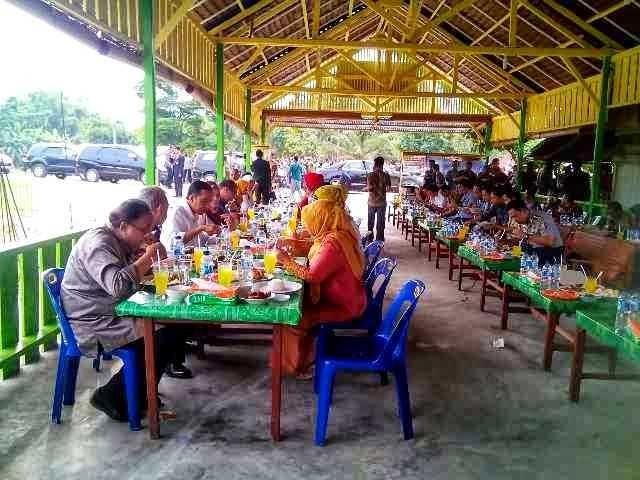 ---
"Our goat curry is typical Ridha Ilahi, so if anyone is eating goat curry we must know this is typical Ridha Divine," he said.
---
thank you for resteem, upvote and comments