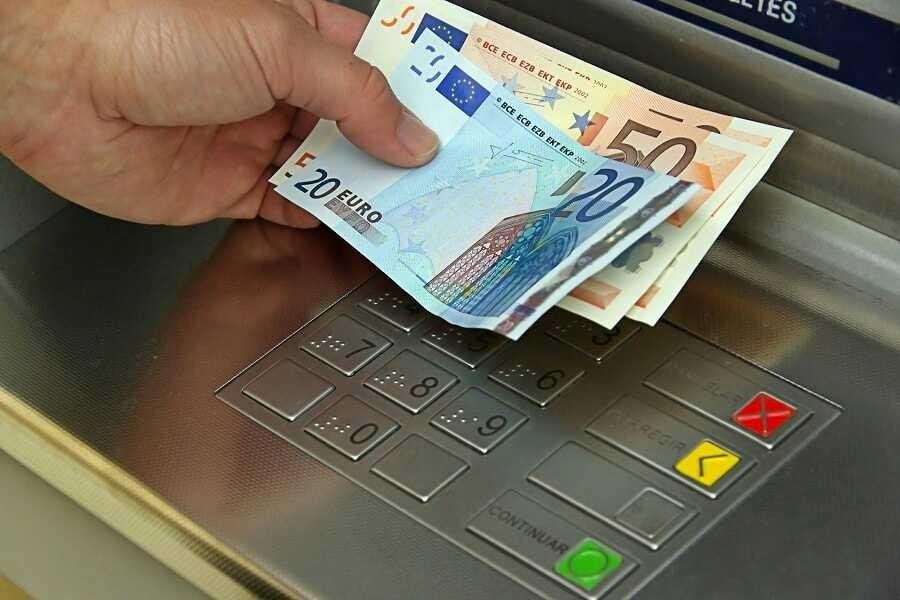 For some people, the balance stored in a bank account will affect their style when operating the automatic teller machine or commonly abbreviated as ATM. When the numbers will be a bit embarrassed if it looks people. Conversely, if many want to show off.
Moreover, not all ATMs are placed in a closed room. Some of them are in an open area where the person behind can peek or accidentally see it. So, with the reason above some people will do the following styles in front of the ATM even though the transaction is just a cash withdrawal.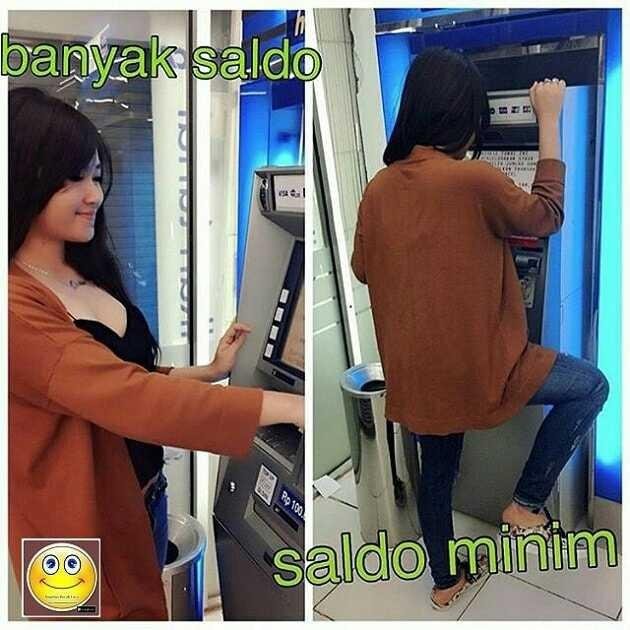 If women and adult men are so, already, do not ask again what if young women. At an unstable age and added alay style will definitely do the same. Even if it could be more than that. Let it be world recognition.
When the balance is large, Flowers operates ATMs with distant bodies and smiles expanding in advance. In fact he often to the ATM to check the balance doang. Yes, who knows who saw and envied her. However, when the balance is a little to run out and have to go to the ATM, not just the hand that tries to cover the entire sidelines, the foot is also lifted one.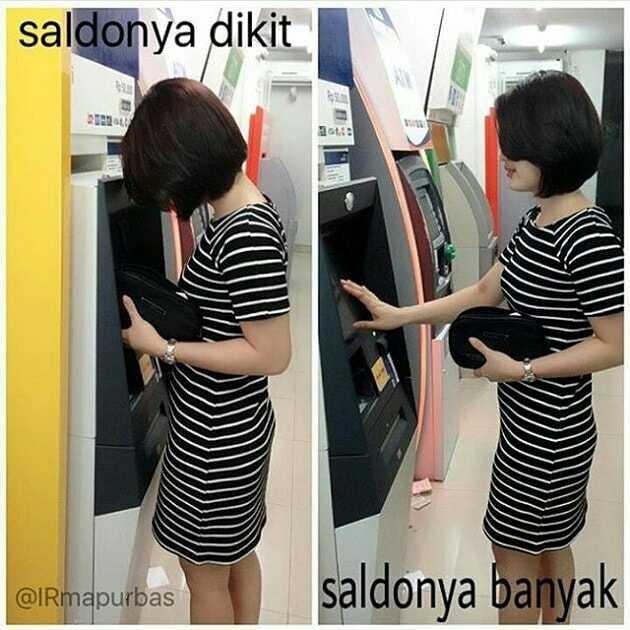 Meskipun karakter mbak berbaju garis-garis ini kalem, tetap saja, jumlah saldo bisa membuatnya sedikit kurang elegan. Hanya sedikit saja, tidak sebanyak tetangganya yang bernama asli Sumiati tetapi di akun Facebooknya diganti menjadi Mia Callista. Entahlah, dia mengopi nama itu dari siapa.
Saat menjalankan mesin ATM untuk tarik tunai dengan jumlah saldo mendekati habis, dia mendekatkan badan ke mesin. Cukup mendekat saja, masih ada celah alias tidak menempel-nempel banget. Sedangkan saat saldo banyak, barulah ia bergaya normal sesuai karakter dia yang santai tetapi tetap anggun.
Meme-meme perbedaan gaya tarik tunai di ATM dengan saldo banyak versus sedikit di atas dikumpulkan uangindonesia.com dari berbagai sumber. Terima kasih kepada Aura Kasih, Cak Lontong, Bunga, dan Sumiati yang tanpa honor mau menghibur dan menjadi model peraga di sini, wkwkwk.
Pada dasarnya, saat mengoperasikan ATM, khususnya saat memasukkan PIN, memang dianjurkan untuk menutupinya. Bukan alasan malu atau apa, melainkan demi keamanan saldo Anda sendiri yang berada di rekening itu. Selengkapnya baca: Mengapa memasukkan PIN ATM harus ditutupi telapak tangan?