The Sail Rock is considered to be quite a popular and famous object on the Black Sea. She rises from the sea, reminding the oblique shape of the top of a real sail.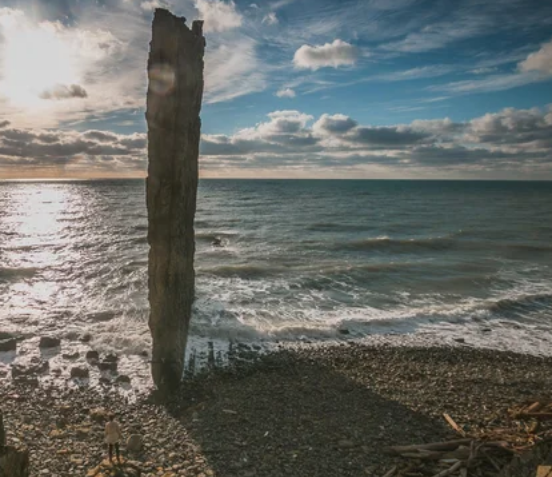 Therefore, it is not surprising that the cliff has become a local landmark and vacationers come from Gelendzhik itself to the small coastal village of Praskoveevka in order to take a personal picture with a unique natural object. From the public beach Sail is already clearly visible, so some vacationers even sunbathe nearby.
If you look closely, you can see that there could be many such "sails" - the rocky part of the coast seemed to be squeezed out vertically upwards of their land, i.e. the layers are not located parallel to the coastline, but perpendicularly. However, only the rock "Parus" survived, despite the fact that the sea has been sharpening it for many decades.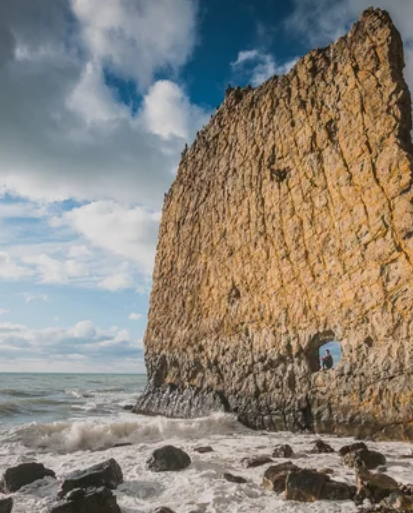 The overall size of the rock is impressive: the width and height of almost 20x25 meters, while, if you look at Sail from the end, it becomes clear that its thickness is a little more than a meter.
Closer to the base in the rock there is a hole in which an adult can stand tall. To get into this hole, by the way, is not difficult.
Where does this hole in the rock come from? There are various rumors. According to one version, the cannonball accidentally fell into the Sail during military operations in the 19th century. According to another, they say that the sailors purposefully fired a rock sticking out of the sea, they wanted to have fun and to practice accuracy.
To enjoy the views of the rock alone and not to cross over sunbathers, it is better to come to her early in the morning or outside the summer season.