A child is a golden generation are very valuable and must be maintained properly. A Child has own uniqueness that everyone should admire and be proud of in their lives, especially children's parents.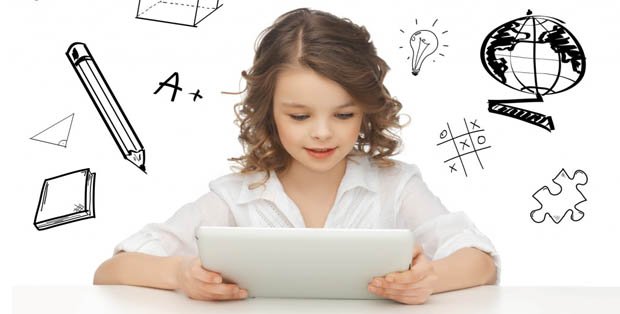 [Source]
---
Many things make people smile around them when they follow the development of their growth from the womb until they born into this world and grow from the period to the next period in their lives, the movement that they show when they try to walk is as proof of their own pride. Where at this stage they have shown a process of struggle that they begin to enter in their lives that parents should begin to realize their children as a pride of the fruits of love they will be brought to in their future.
Child Development Model
1) The Family
If we look deeper, we will find that all children who are born have the potential (talent) of each or its own uniqueness, as described above, and we can also see the world of children today many of them have been able to show uniqueness or talent in their age still early, why is that?
To know that, we must pay attention to "how to model their lives as children in their families?".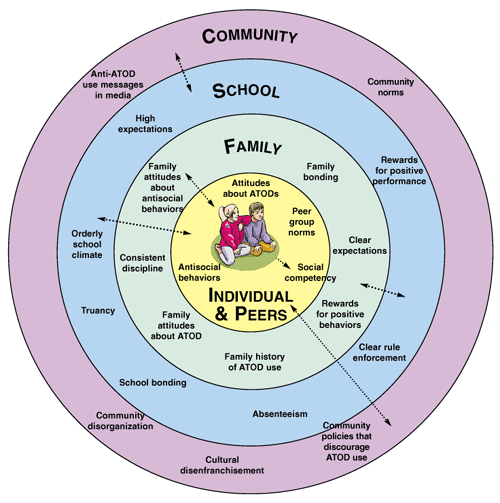 [Source]
---
Well, family speaking here is not aimed at the economy (living costs), why? because at this time many perspectives arise if the child is a little smarter than other children, there will be a view that because the child's life is fully facilitated so that it supports his intelligence. Apparently, this is not entirely true, but the most fundamental thing is how the concept of interaction between children and parents, and parents with children. Where a child at this period will show his talent in various dimensions in knowledge, remembering, responding, and also their body movements.
At this stage parents should have a high level of interaction sensitivity to respond to their child's abilities. In short, this will help the child to introduce himself to his talents or uniqueness.
2) The environment
Then, the environment is the place for both children to grow and interact, the things they get in the family will be the picture they will bring in the process of their interaction with the environment. But the environment does not all support or give positive things to their development and growth processes.
So parents have an equally important role to do from this, to provide boundaries that direct and provide insight into what things children get in their environment, because children who have good interactions and inner bonds created in the family will they always tell what they have got in their environment.
Children, in their interaction with the environment, they will translate a lot in the form of ideals that will become their desires later. Interaction with the environment in question is information and knowledge of new things that can be their motivation.
For example: They see a policeman, they will translate a strong man so they motivate the police with their admiration. This is where the role of parents is needed to accommodate and direct them according to what they record (things they get in the environment) as a reflection of their future.
Child As Future Generations
In the family perspective, children are a hope, where parents directly or indirectly influence their ideas. Where children are often mentioned as "the best treasure". The best assets referred to here are the most magnificent treasures for their families, not valued as an economic form but as a driver of their parents' dignity. Most parents want to send their children to high school until university just to position their dreams, where later their children can be better than them (parents).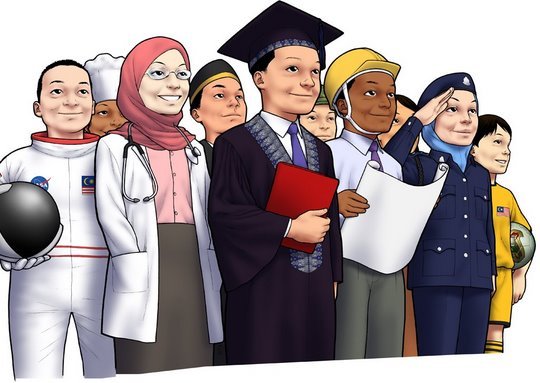 [Source]
For most parents, schooling their children high is the most effective way to achieve their goals.
Based on this description it can be concluded that parents, children and education are things that intersect and to realize a future hope. Therefore, education is something that is most offered to achieve future expectations.
Beside, children are the biggest dream of a nation whom will be the next generation to replace every position that concerns the life of the country, both in terms of economy, health, politics, and others.
Thus the child who will always be a hope to realize family, community, nation and state. Therefore, the state will provide various facilities to produce good and smart future generations through educational institutions ranging from early childhood education to universities to develop their talents.
Thus the state must provide a reliable production machine for the aspirations of the nation's generation.
Thanks For Your Time
Regards @sweetcharity705