A ray of sun entered my eyes this morning. With a slow movement, my closed eyes opened. Nothing changed. Everything is still as usual, I just wake up and sit on the edge of my bed.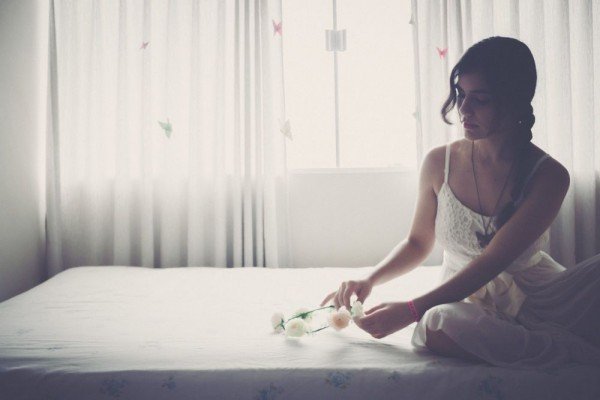 [Image Source]
Then I drink a glass of water, then I see and check the clock, it turns out the clock shows 9 am. Crazy! I just woke up. Shortly afterwards the sound of "TOK TOK TOK" sounded the knock on the door, I couldn't wait, the voice made me move slowly. That must be mom, I said.
"Nur ... woke up ????"
"Hmm, why mom?" I said.
I opened the door slowly. I saw my mother carrying two large boxes in her hand.
Mom, what is that? I asked
Breakfast? mother's answer
Very much, I asked again.
"What is it, mom?" I asked. Mom, spontaneously said: "You Forgot? What did you do last night? chat with friends, do college work? continued the mother, already getting ready quickly. You take this to Amy's house! Her sister today is marry "" Ohh "I replied softly.
But a few minutes later I rounded my eyes and said, "Mom, why just now did I wake me up ???" I said, shouting and running towards the bathroom. Then I took the yellow kebaya that was hanging from my closet.
Kring Kring Kring Kring
Again I snorted in annoyance.
"Hello, nur ..."
"Where are you?, nur !!!"
"I'm using kebaya again ..."
"Why are you using kebaya, idiot!"
"I dozed off"
"Anyway, you have to arrive quickly there !!! The groom's group and his family have arrived ", stupid.
"Nur, why are you so long? Hurry up a little, before the brother's money is thrown by my brother, "he said with an annoyed face. Then, I took a deep breath and gave 2 boxes of "uduk rice" to the security beside me.
My name is Nur.
What's the matter with me, this box? Yes, because Amy, her sister, is my best friend, I want that special dish at her sister's wedding booth. Incidentally my mother is very good at cooking uduk rice.
"Have I explained? I have no interest in making this uduk rice money. But if I want 1 million, "I said while drinking a glass of ice cucumber that was there. Very tired of riding a motorcycle while wearing kebaya like this. Not to mention that it had almost collapsed the hawkers on the street. Amy, good, the show at her house.
"Yeach !!! That's what I want !!! have gone there, to the reception desk !!! "
"Yes, kampret"
"Cebong, you!"
"Astagfirullah, I say" by showing a face of pretense of surprise. Then I ran with laughter because Amy was ready with a plate of uduk rice she would give me.
"Fuck you, nur"
You made that brother like that. He was a senior brother when I was in high school. That brother's name is Amin, he is my friend first. And who would have thought if those two who used to love my uplifting, now fall in love. Amy, her sister just doesn't know their relationship. Suddenly Amin came to apply.
I smiled thinly as he waved his hand at me. Very beautiful. Many people say, women will definitely be much prettier on their wedding day. It's true.
"Name?" Without looking at the person before me, I know, this person must be really stupid. He never went to a wedding, what?
"Yes, nur.
"No, I mean what is your name?"
I gasped in surprise, I knew this bass sound. But it's impossible if the person ... no! impossible! I looked up my head.
I feel still in a dreamland. Or this effect because my script title is always rejected. Or maybe my eyes are low, if Ardi is here?
"Enchanted?"
"What ????"
Hahahahha ... it feels like my head has hit the wall, why did I forget that Ardi is one generation with the older brother Amy. So why is Ardi looking more handsome and he looks very confident?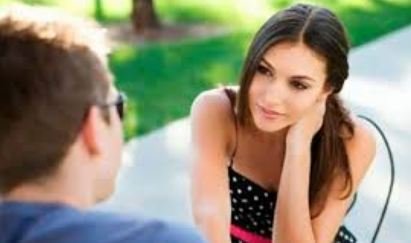 [Image Source]
"You're nur, aren't you?"
"Yes"
How do I do this? I got stuttered like this. I can guarantee my heart is now unstable.
"Just relax, Nur. kwaahahahhakhakkhak, "he said while writing his name on the guest book available there. Whereas me? Still looking at him in amazement. Akh, I remember that I used to underestimate and be mean to him. Astagahh, forgive my sins first.
"I hope you don't run away," Ardi said as he passed with his bastard smile. Not to forget he also took the souvenir key chain in the form of "love".
The point is I'm confused by his words, run? Where do I want to run?
But it seems like I have finished this, I have to go to the hospital, it sounds and the heartbeat is no longer confused because I see the smile of the ugly guy.
I took the guest book and my eyes widened to see it. That's Ardi, why are you so stupid. Guest book contains the signature. Huh? writing that is not useful but enough to make my heart lose sound.
"I wait until I get home, yes. After that we walk, he said, Ardi.
This is true, after returning from here I had to go to the hospital
Thanks for visiting my blog>


Regards @sweetcharity705