The name Ichaobod should not have existed in the Bible but a particular situation gave birth to that name which means " the glory has departed " (1 Samuel 4). Jabez came as an innocent child born into sorrow and bitterness by circumstances around him. He lived a useless life until he encountered God the king of glory.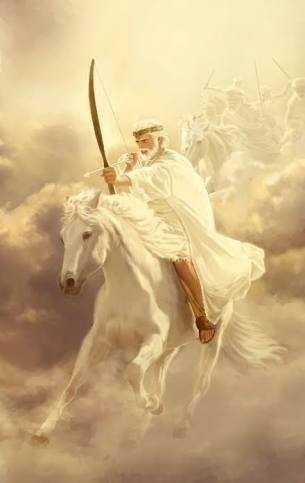 Image source
What should you do if your glory has been traded or has departed in any way or by any means. Don't trouble yourself too much. A moment of acknowledging the truth and accepting it will vanish many years of errors and mistakes. You only need to come to the King of Glory. Who is this King of Glory? The Lord Strong and Mighty, the Lord Mighty in Battle, the Lord of Host, He is the king of Glory. He can help you knock the devil and recover all your lost glory.
"THIS IS THE GENERATION OF THEM THAT SEEK HIM, TGAT SEEK THY FACE, O JACOB". (Psalm 24:6). To seek the face of God is to wait on Him in prayer. Confess all your sins to God so that He defends you when the devil accuses youas a sinner. Ask God to forgive and cleanse you with the blood of Jesus Christ.
Then, pray to the Lord, who is your glory and the lifter of your head of your head(Psalm3:3), to recover your glory back for you. The king of Glory shall glorify Himself in you. Peace be unto you.
Shalom!