JESUS IS THE SON OF GOD:
After Satan had deceived man to go against the will of God in the garden of Eden, God planned to deliver man from the shackles of sin and Satan. God decided to come in the form of man in order to saveman from the curse of the law. (Philippians 2:6-8).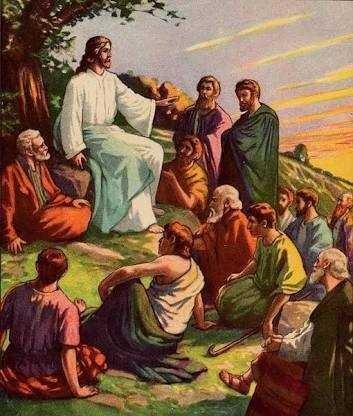 Image source
Two thousand years ago, Jesus appeared on the scene of history. He was born into this world and grew up into a man just like every other person, but He was different from anyone else. He was no ordinary man. His birth was prophesized by the prophets of the Old Testament and fulfilled in the New Testament.(Isaiah 7:14; 9:6; Matthew 1:20-23). Jesus was born of a virgin through the power of the word of God because He is God Himself.(John 1:1,14).
Christian faith is solely based on this singular fact that Jesus is the son of God. Even through Jesus is God in human form, He came to this world to be known as the son of God. Devils knew Him as the son of God.(Matthew 8:29). Do you also believe in the son of God? The Bible says " He that believeth on the son hath everlasting life: and he that believeth not the son shall not see life; but the wrath of God abides on him " John 3:36. If you have not given your life to this Son of God, you have time to do so now. This is the love of God for mankind. (John 3:16). It is for your sake that the Son of God came, so that He can destroy the works of the devil in your life, and give you life in abundance. (1 John 3:8).