KOMPAS.com - Papua New Guinea government declared a state of emergency in the Southern Highlands region, after armed mobs rampaged and set fire to a passenger plane and the local governor's house.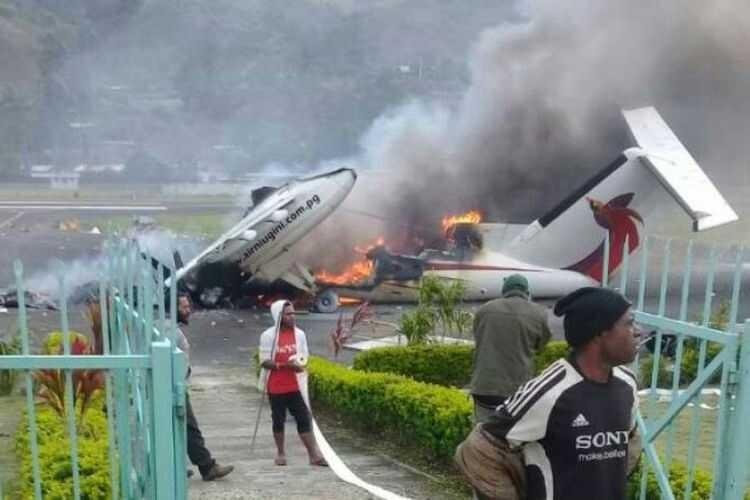 police said the crowd was upset over a court decision to drop a petition against gubernatorial elections by William Powi in 2017, amid fears of corruption.
Papua New Guinea Prime Minister Peter O'Neill declared a 9-month emergency and suspended the provincial government.
"Normal circumstances are being restored in the province," he said in a statement.
"There is no one whose position is above the law and all those involved will face the full power of the law, and be responsible for the crimes they committed," he said.
As is known, the masses burned Powi's house and the local courthouse in the town of Mendi at the weekend. Demonstrators also destroyed a plane belonging to a national airline at the airport.
No one was hurt in the incident. Air Niugini Airlines said the Dash 8 crew had escaped and had returned to Port Moresby.
Air Niugini was forced to suspend flights to the Southern Highlands region.
"We did a full review of what happened, and assessed the risks in accordance with the requirements of the Civil Aviation Safety Authority," Air Niugini management statement said.
Images on social media showed the twin-engined turboprop aircraft burning.