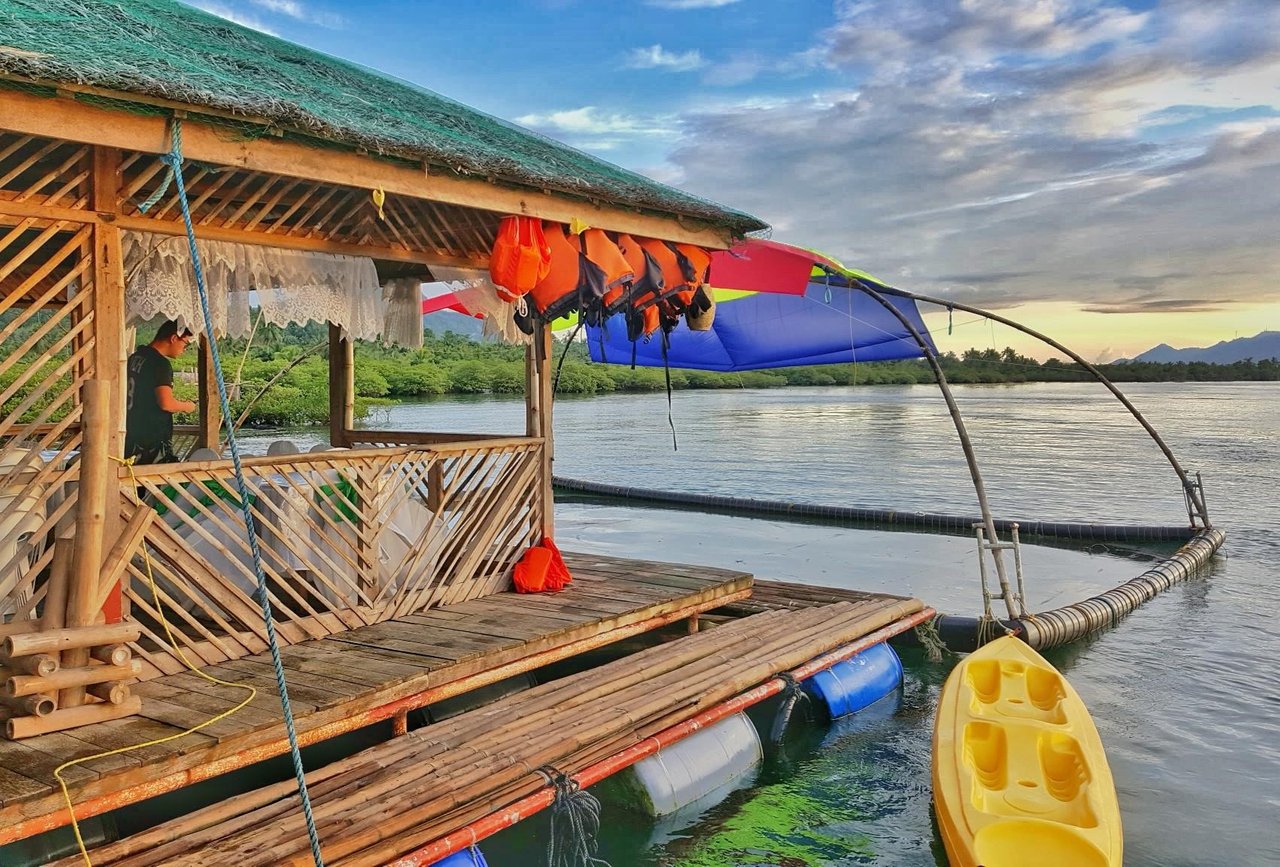 San Juan Floating Restaurant and Boardwalk by the Bay
This is a floating restaurant also you can see the "San Juanico Brige" one of the longest bridge in the philippines. This place is good to visit during late afternoon because you can witness the sunset.
Also this place has some activity like "kayaking" (Kayak), rinding on Jestski, and take a swim on the sea that is beside on the floating restaurant.