Frangipani Abstracts.
Frangipani flowers evoke the warmth and beauty of summer for me when their sweet fragrance fills the air in enticing waves by gentle breezes. They are a true icon of the tropics and thrive in the sub-tropical climate in Brisbane, Queensland, Australia.
The images below, were created after applying digital effects to my original photograph and I think they add an exotic touch to the already beautiful frangipani flowers.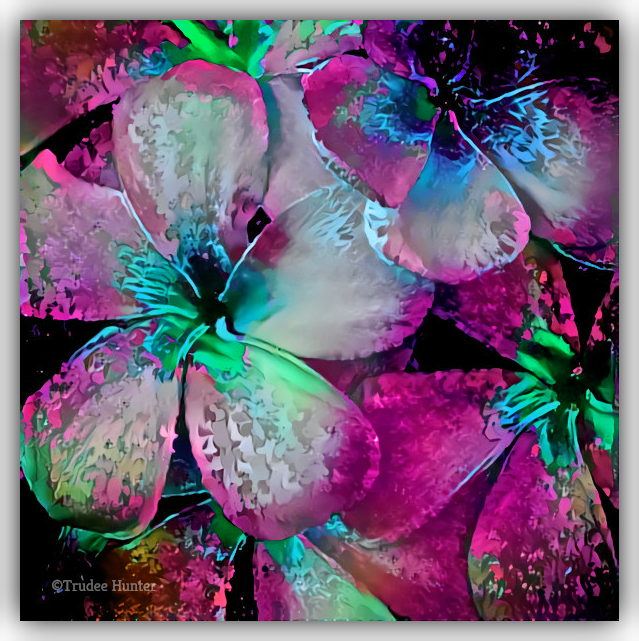 Frangipani (Plumeria rubra) flowers do not tolerate frost very well and this is why Queensland's climate is ideal for them. In fact, they are so common in this part of the world that I think we can sometimes take them for granted.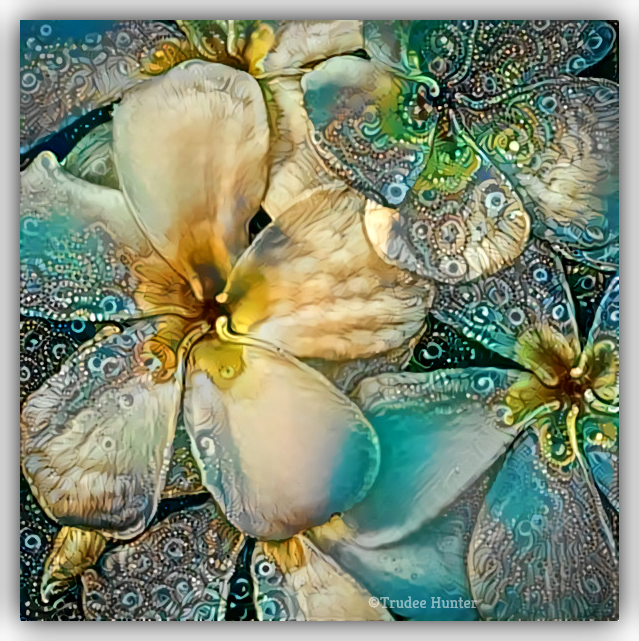 This plant is a small genus of the dogbane family and there are approximately eight species available. They are native to Mexico, Venezuela and other Central American areas and are a genus of the Plumeria family. The blossoms appear in the summer and bloom well into autumn and their leaves are smooth and shiny.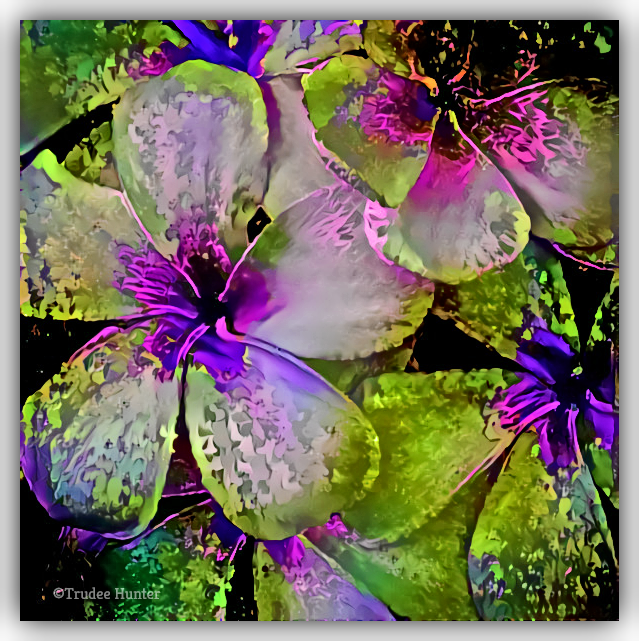 There are countless varieties available, from the classic white and yellow colours to pastel pinks and oranges and bold red and lilac ones.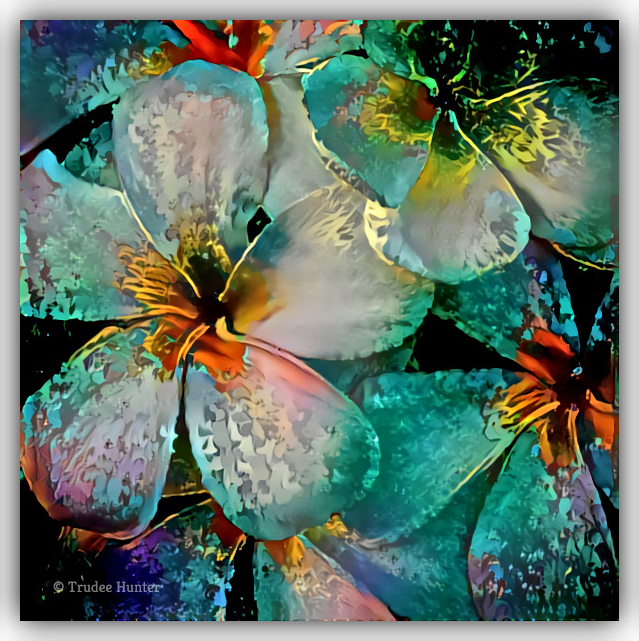 Frangipanis are robust, and love dry soils, full sun and even neglect and although slow growing, they can grow up to 8 metres tall. The umbrella shape of a mature frangipani tree provides great shade in the summer.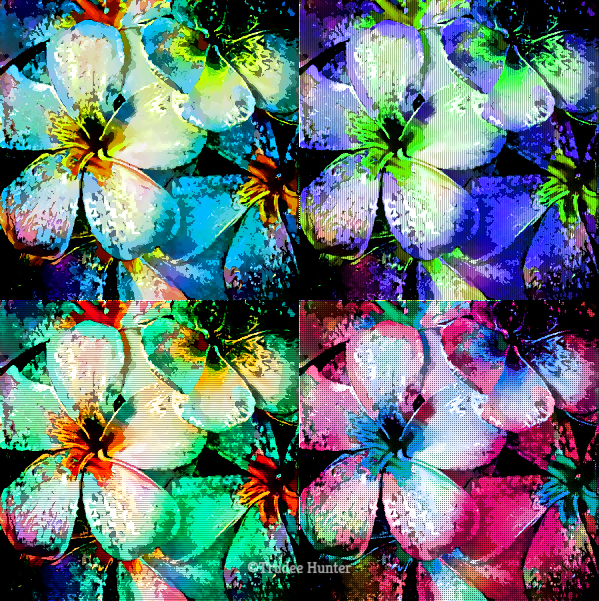 It is easy to propagate frangipani by cutting a piece of hardwood about 300 millimetres long, then leaving it in the sun to dry out. Then it can be placed into some potting mix, and within a few weeks, roots will form.

THANK YOU FOR VIEWING. HAVE A GREAT DAY.
Source: