Rustic Recycling.
Recycling is not for everyone.......because not everyone can do it with flare and imagination.The images below, will prove to you that recycling is an an Artform! And the older and more rusty the object......the better.
Take this old teapot for instance! It is debatable as to whether it was ever used as a teapot because it is made of metal. It was more likely made to decorate a patio or a garden. But I imagine when it was first made, it didn't have a hint of rust anywhere. Then someone decided, if they leave it outside to the mercy of the elements, perhaps it will develop more character in the form of textures, light and shade etc. And they were right. Look at all those beautiful rusty features.
It served a double purpose in becoming an effective receptacle for a thriving succulent plant. How cool is that? Sometimes the unsophisticated and simple designs are more appealing.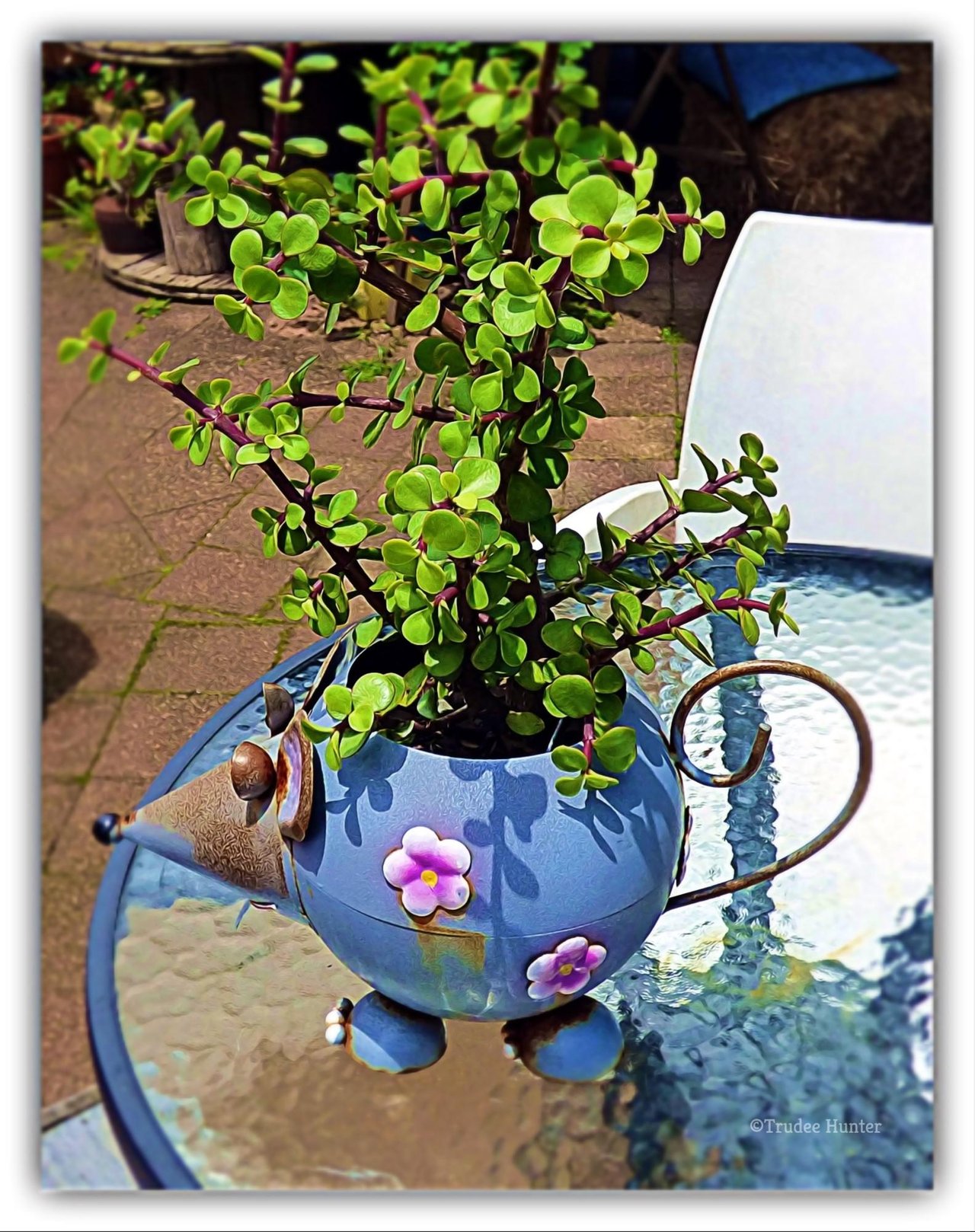 This is Re-'Cycling' in the literal sense. An old bike has been placed outside a restaurant in Queensland, as a rustic show piece. It has obviously been there for quite some time because a variety of plants have made it their home. Even the riders old boot was placed behind the wheel to add a touch if authenticity.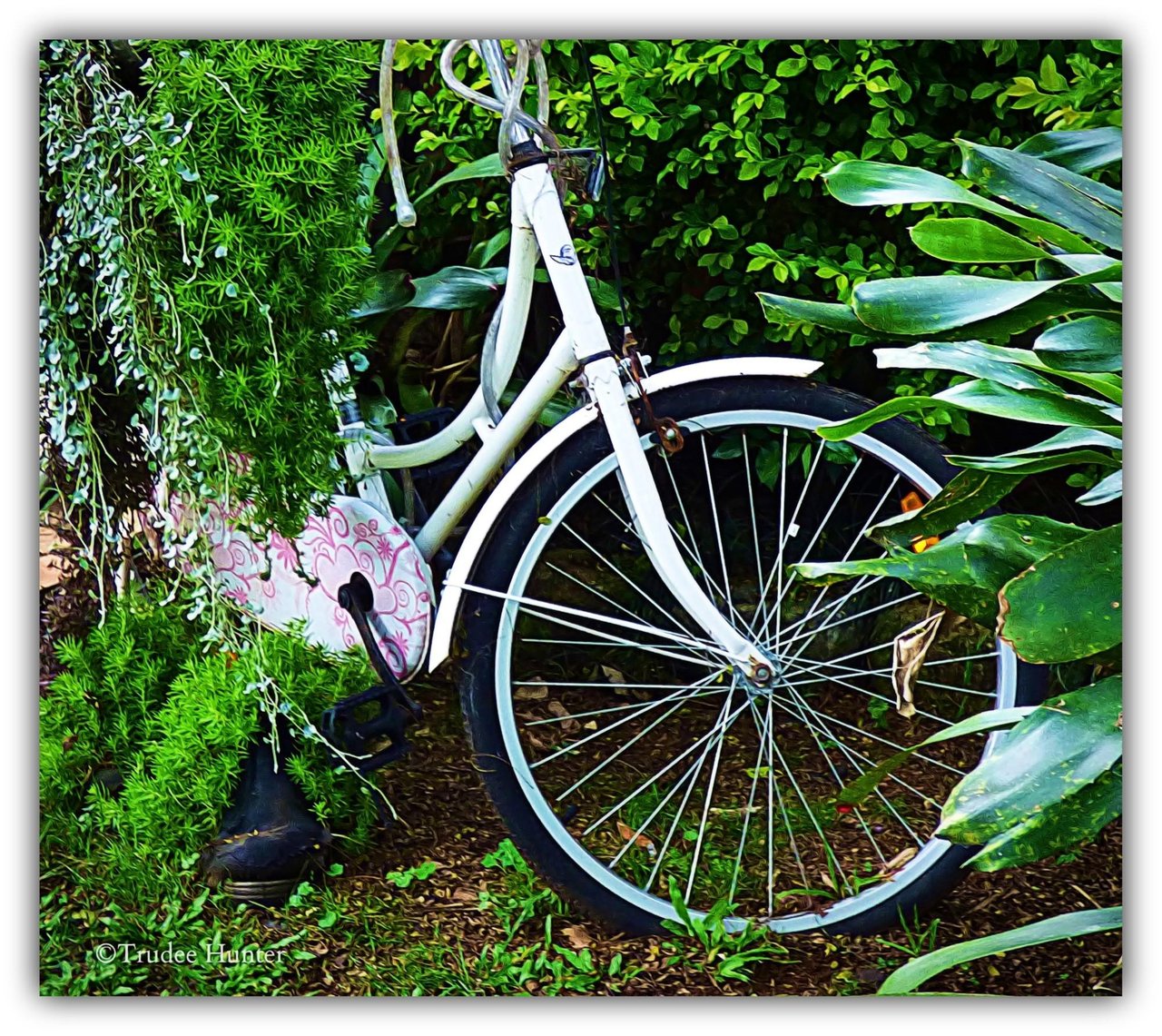 It truly is a work of art......courtesy of nature!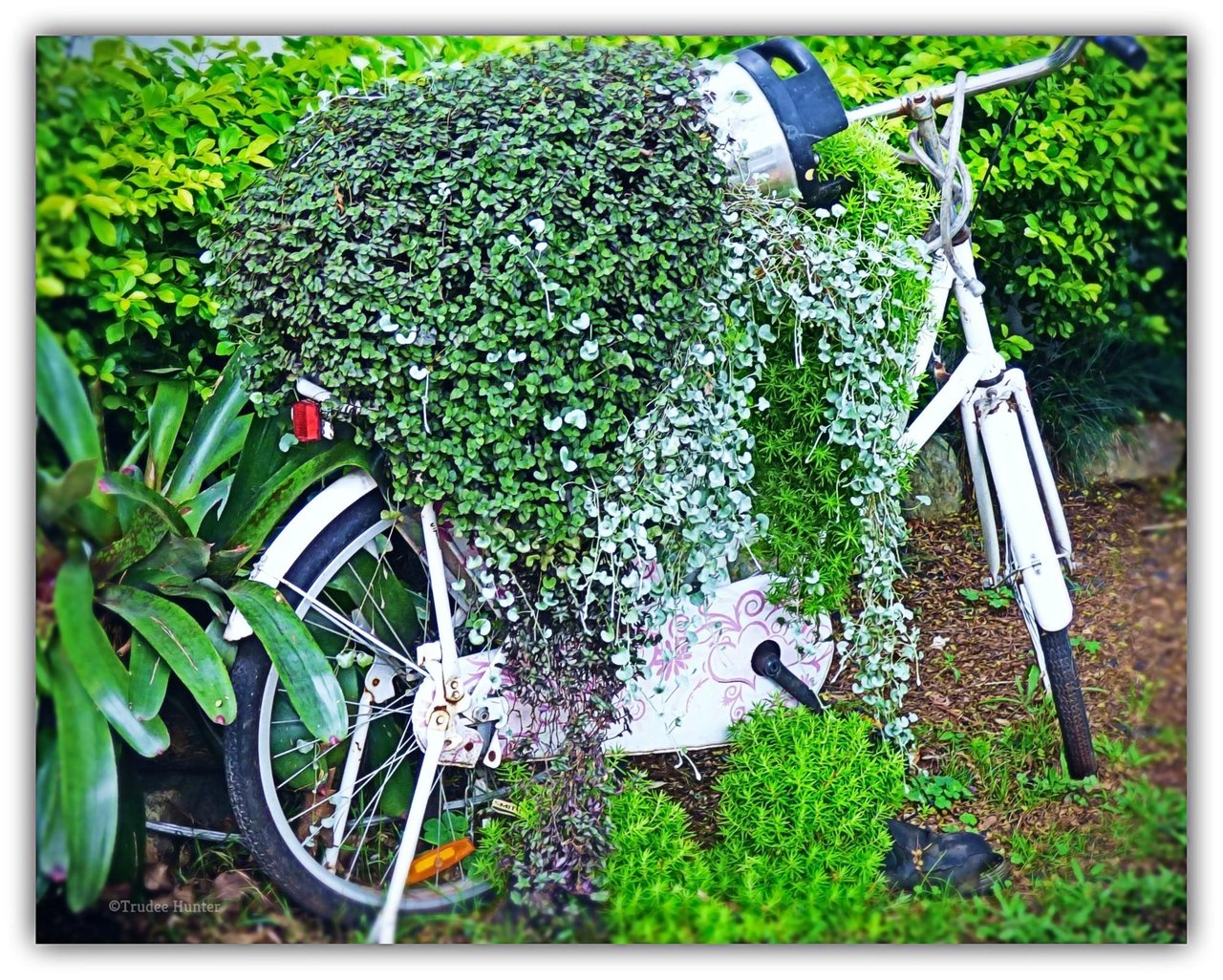 And please don't throw away your old colendar. It is perfect for plants, especially succulents because the excess water will flow through the holes and this will prevent over watering. Ingenious!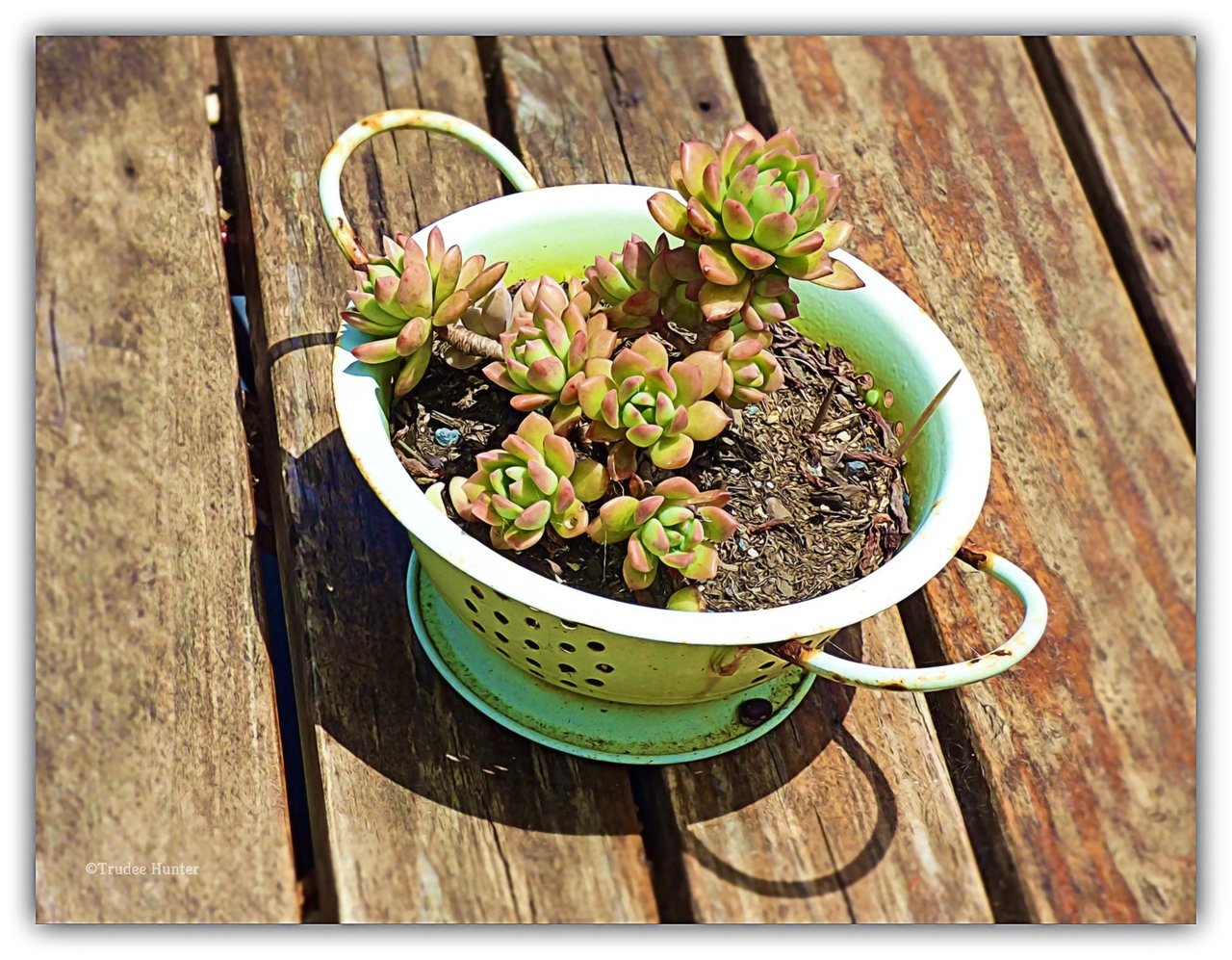 Think twice before you take your old filing cabinets to the dump! They come in very handy for plants. They could even provide a bit of privacy from nosey neighbours if paced in strategic positions in your garden. You have to admit that the colours and textures of these plants are a wonderful match for the shut or half open drawers.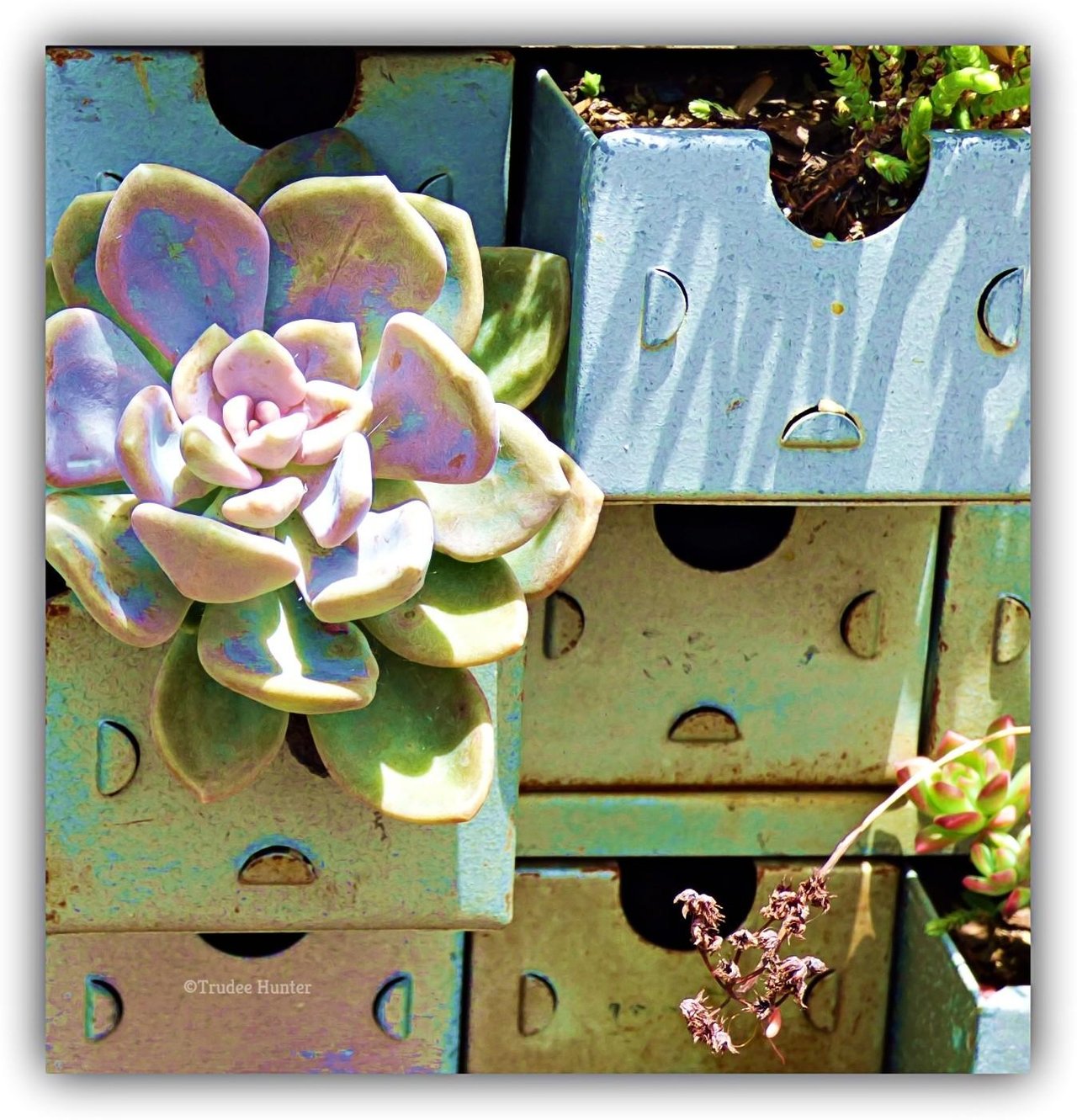 And the main artistic appeal for me with these cabinets is that they are very haphazard in their appearance. It takes real skill to know which drawers to leave open and which ones to shut.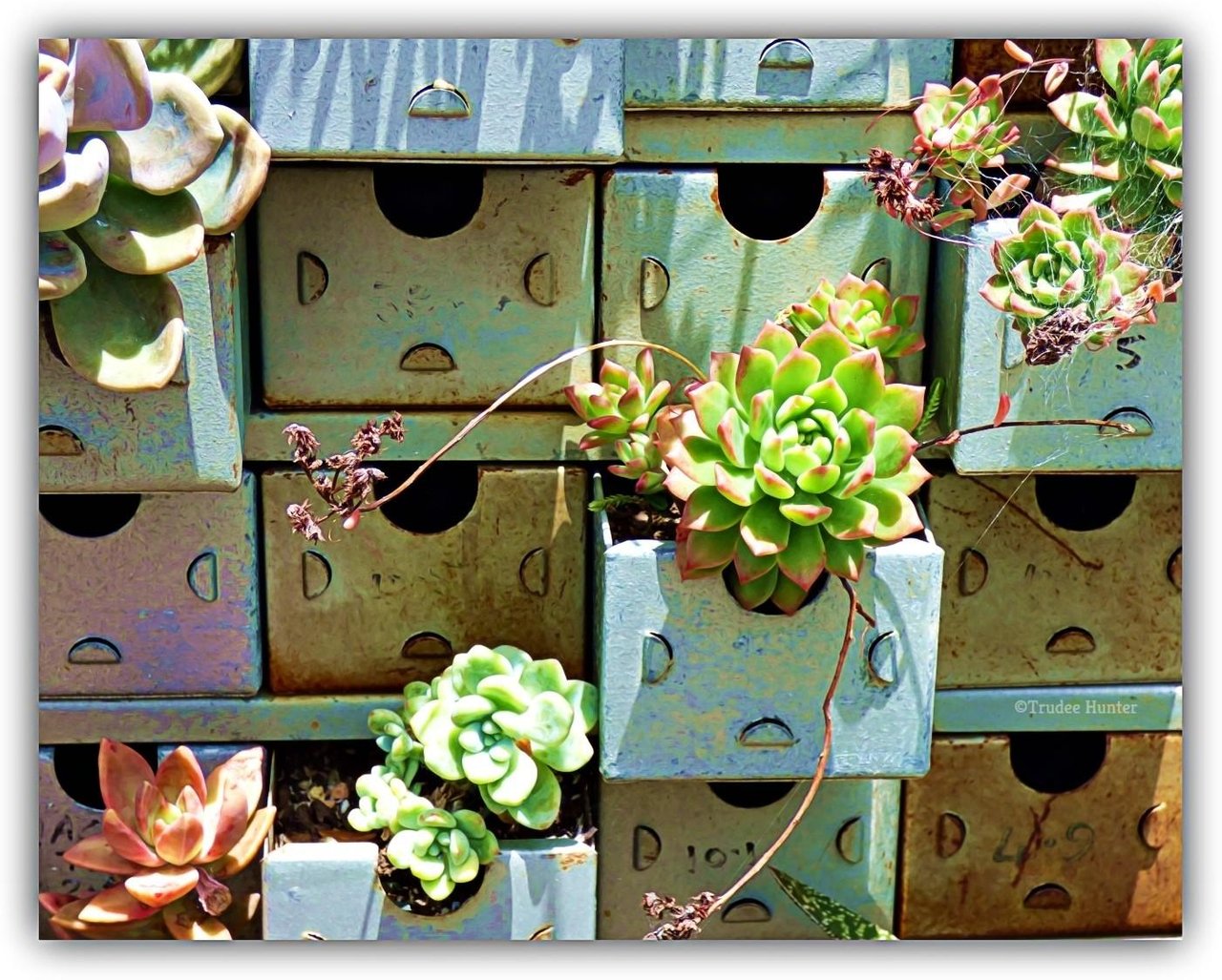 Look at this gorgeous rusty kerosine lamp! Those earthy hues painted by time and weather are a great improvement to its original, boring grey coloured metal.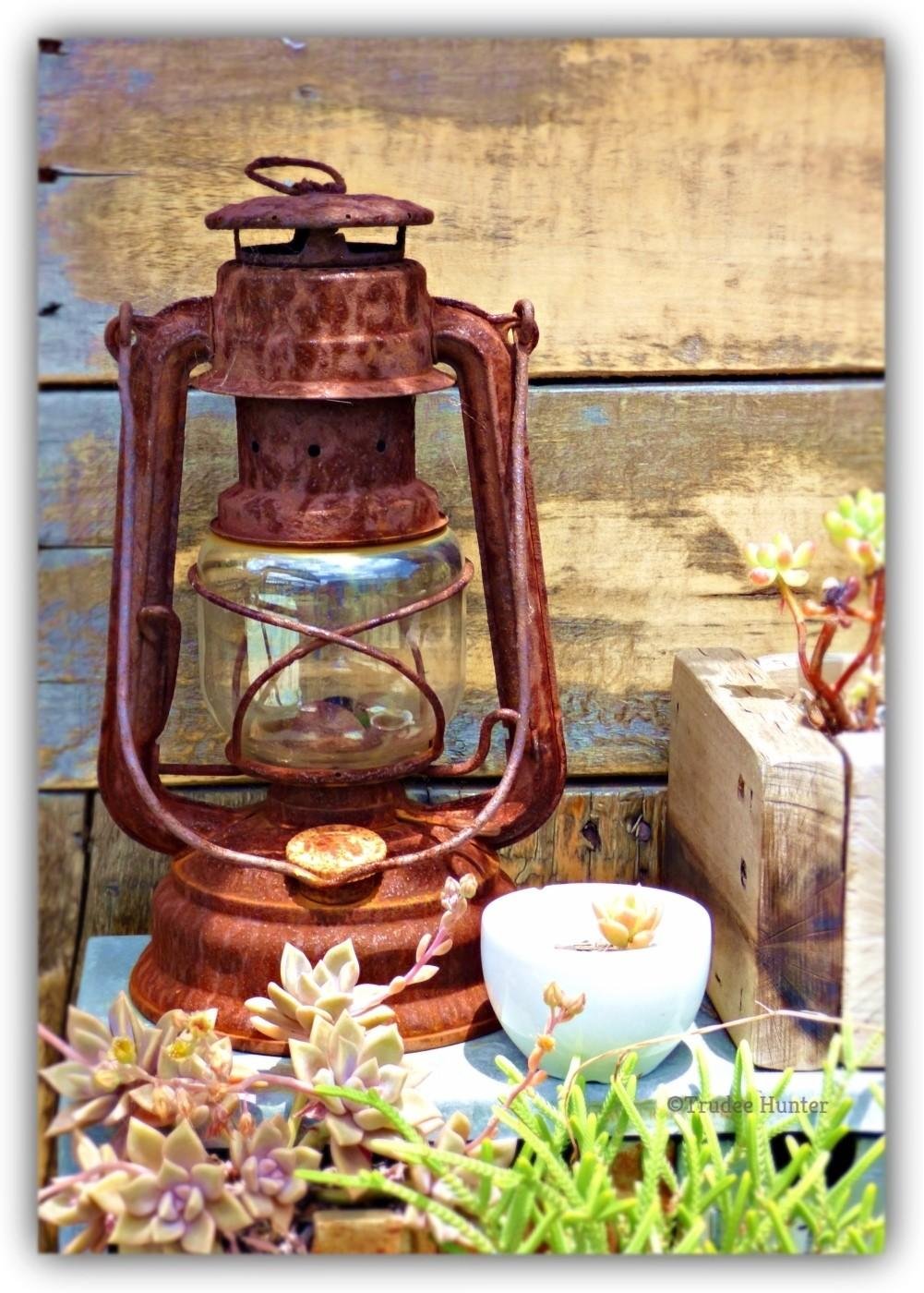 Shoes, boots and plants make excellent companions. With a few touch ups, this image could even be used as a wall feature to take pride and place in someone's lounge, dining area......or toilet. Or What about dad's man cave? Perfect!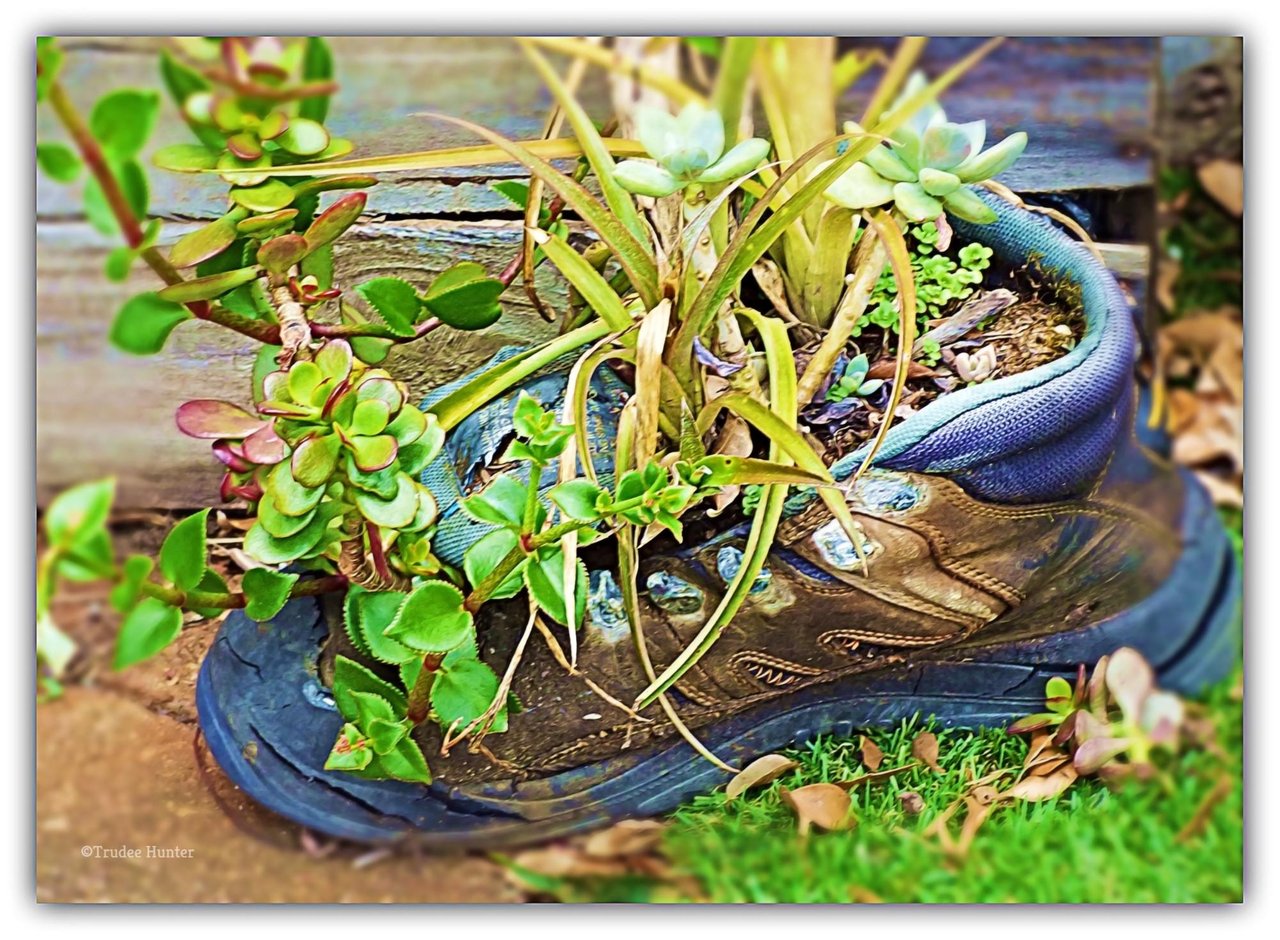 Some men find it hard to part with old, worn things. They become so comfortable. Change is difficult for these unfortunate individuals, but at some point during the life cycle of a boot, it will need to be 'turfed.' And that is exactly the point of this blog. Don't throw it out. Turf it!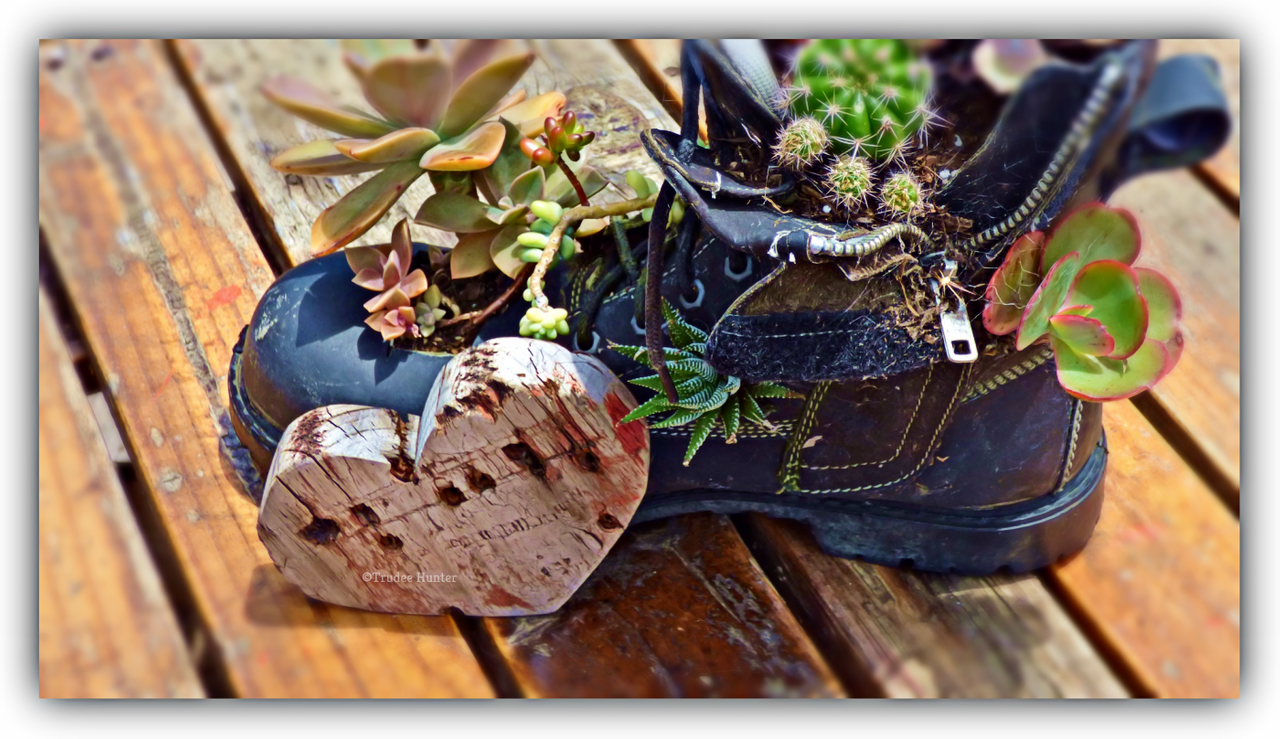 THANK YOU FOR VIEWING. HAVE A GREAT DAY.