I am reaching out to the steemit community and anyone who has been following me through these ups and downs well today I am here to ask for your vote to help push me further into 2nd place with my design for a Founders Token ti be minted on the #Enjin mainnet the contest is being hosted by Kriptomat which is doing an extension of the exchange for minting at Kriptomat Minting Portal It is a very easy alternative to the #EnjinMinting service and you create it yourself. I created the token below on the Kovan test net myself and now am in the running of it being backed by $100 worth of #EnjinCoin. I own a AlterVerse Server with a crew of 32 and its a future giveaway possibility for them and then I can finally get the rest minted on the mainnet as well.



(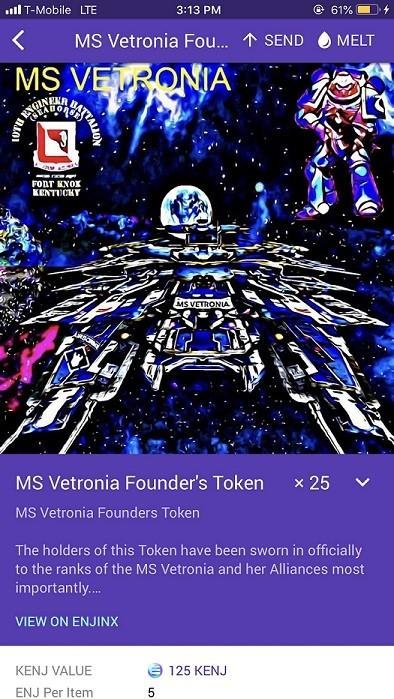 )
Click on the heart in the bottom corner and make sure its bold and Vote counts.
Above is a link that takes you straight to my entry. I truly would appreciate some help from the community on this one. If you vote Thank you 🙏 if not thank you as well for taking the time to read this and look. Theirs not much more I can say after voting and heart is black just "X" out and check out the article.
Thanks for Reading