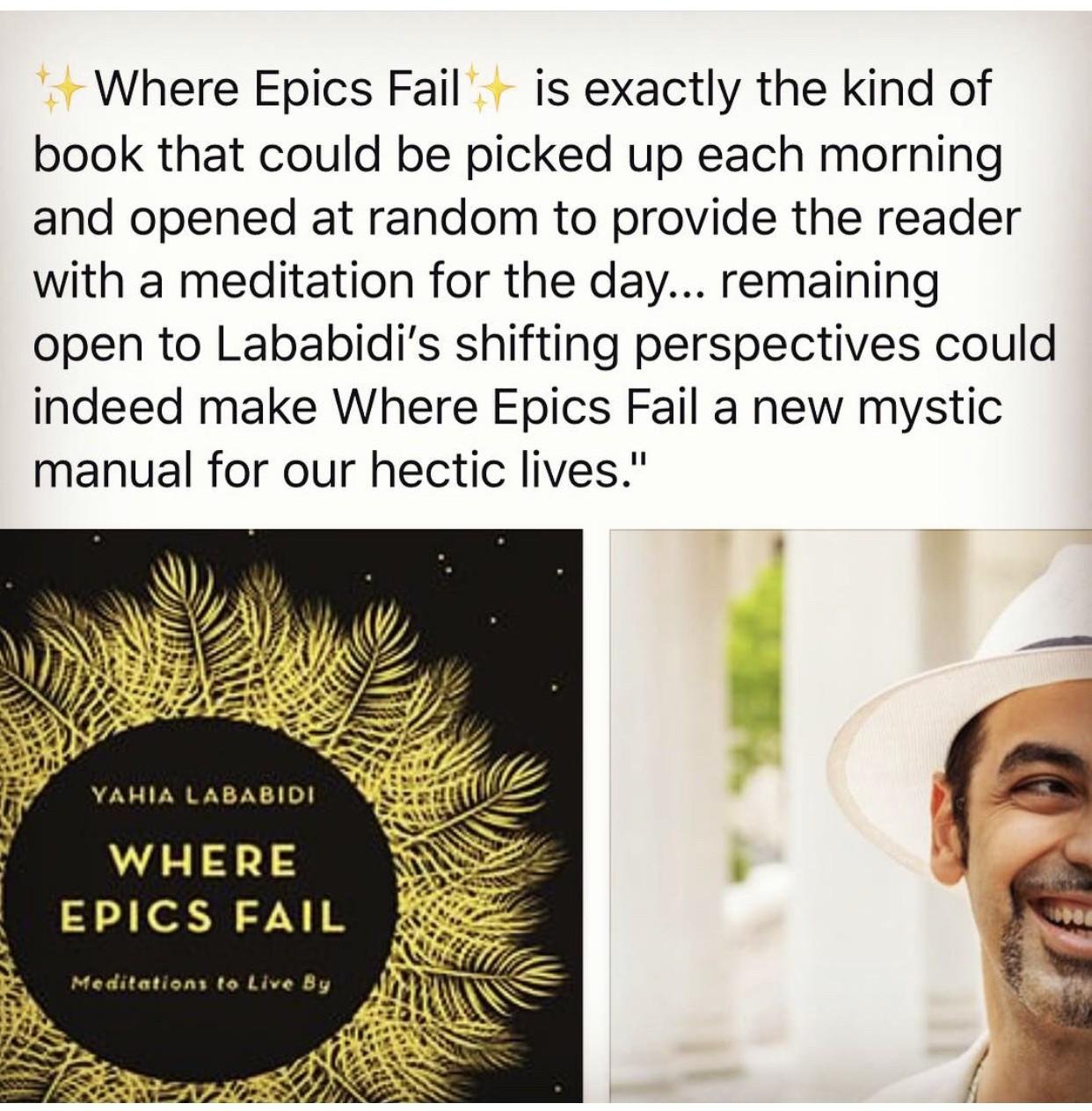 If you're a reader interested in international books, World Literature Today magazine (WLT), is well worth knowing! If you're a writer, it's simply indispensable. Enthusiastically endorsed by literary giants, the likes of Czeslaw Milosz and Susan Sontag, WLT has been recognized by the Nobel Prize committee as one of the "best edited and most informative literary publications" in the world.
What's more, WLT is involved with The Neustadt International Prize for Literature. The $50,000 biennial award for literature is sponsored by the University of Oklahoma and its international literary publication, World Literature Today. It is considered one of the more prestigious international literary prizes, often compared with the Nobel Prize in Literature.
Keeping these prestigious accolades in mind, I was honored yesterday to stumble across this very generous review of my new book, Where Epics Fail, in WLT:
"While Lababidi shares a profound connection with the great Sufi mystics and their penchant for aphoristic writing, his voice is unique, deeply modern, and steeped with a warm sense of humor... Lababidi weaves his spiritual thread into the very fabric of contemporary life, extracting insightful lessons as much from airline travel and tourism as from ideas about the nature of art or God.
✨Where Epics Fail✨ is exactly the kind of book that could be picked up each morning and opened at random to provide the reader with a meditation for the day... remaining open to Lababidi's shifting perspectives could indeed make Where Epics Fail a new mystic manual for our hectic lives."
You can read the entire book review, here:
https://www.worldliteraturetoday.org/2019/spring/where-epics-fail-meditations-live-yahia-lababidi?fbclid=IwAR320wEZL7zTzbIUTJI8GpNUJ_kQfZ7MwbIRLR4EtYYLtXWplm8kEyheZhU
Thank you, for your kind attention and I wish you best of luck with your own projects _/|\_