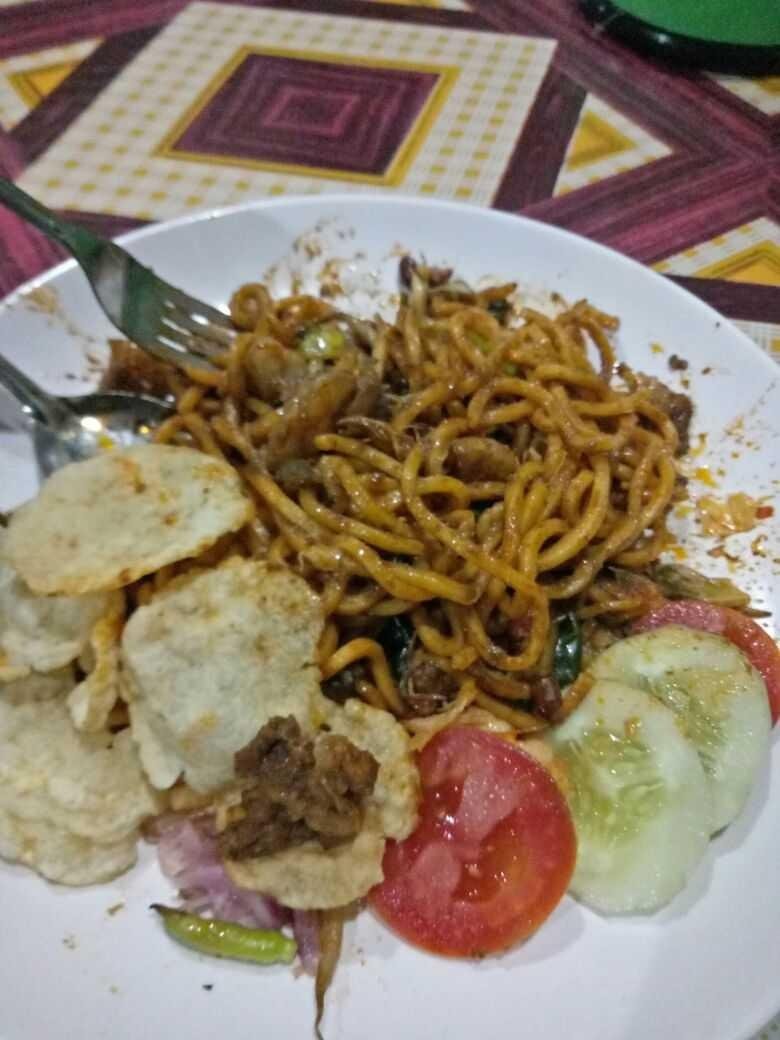 Mie Aceh is a noodle
is currently very well known. all culinary stalls provide Aceh noodles. in all corners of Aceh and Indonesia, even in the World. noodles are very many kinds, but Aceh noodles comes with a special taste. Because of this special taste, making Aceh noodle different from other noodles.
Noodles Aceh has a special recipe that matches the tongue of the general public on a national and even international scale. therefore, the presence of Acehnese noodles is acceptable everywhere.
Many models of recipe blend. the results of interviews with some Aceh noodle sellers, the recipe consists of many herbs, 36 kinds, 44 kinds, up to 60 kinds of herbs processed into cooking spices noodles. this is what makes Aceh's noodles so special that it is worldwide.
In indonesian
Mie Aceh ialah mie yang
saat ini sangat terkenal. semua warung kuliner menyediakan mie Aceh. di seluruh pelosok Aceh dan Indonesia, bahkan di Dunia. mie sangat banyak jenisnya, namun mie Aceh hadir dengan cita rasa khusus. Karena cita rasa yang khusus ini, membuat mie Aceh beda dengan mie yang lain.
Mie Aceh memiliki racikan resep khusus yang sesuai dengan lidah masyarakat umum dalam skala nasional bahkan internasional. karena itu, kehadiran mie Aceh dapat diterima di mana saja.
Banyak model racikan resepnya. hasil wawancara dengan beberapa penjual mie Aceh, resepnya terdiri dari banyak ramuan, 36 macam, 44 macam, hingga 60 macam jenis ramuan diolah menjadi bumbu masak mie. inilah yang nembuat mie Aceh sangat istimewa sehingga mendunia.