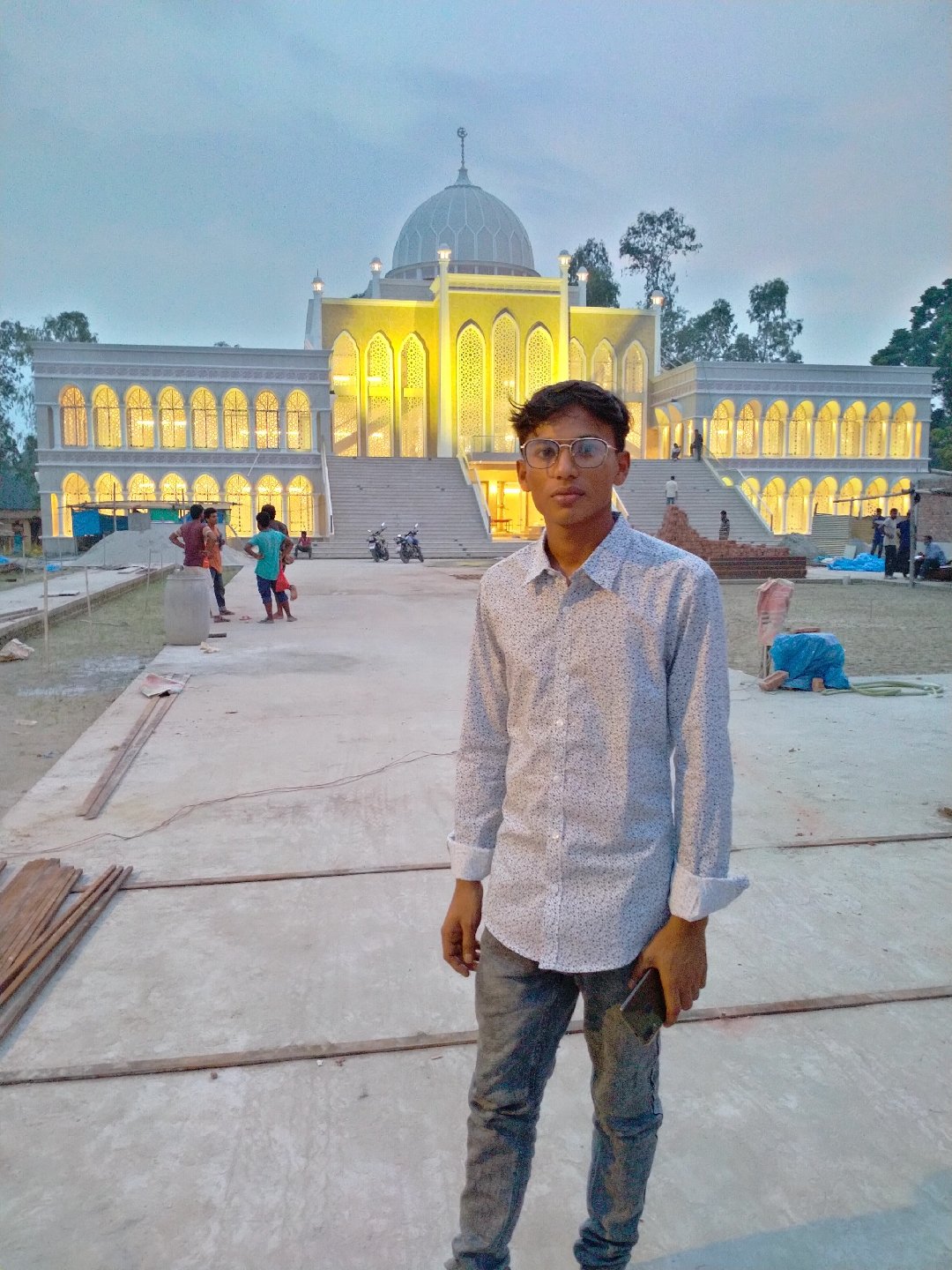 I went to Sirajganj to visit the university. Sirajganj I went to Sirajganj to see if my uncle's house is there or if weaving country is producing lungi sari etc.
As soon as I got off at the bus stand, my cousin came to receive me. The two of us rode the bike towards my uncle's house.
Shortly before I reached my uncle's house, I suddenly saw a mosque. The mosque is like the Taj Mahal, no matter how much I look at it, I just want to see it. There is no lack of beauty. The lights inside the mosque are shining brightly.
I stopped the bike and took a picture in front of the mosque. In fact, I took a picture not just a picture but a picture to hold the memory
The mosque is not finished yet. The work is going on there. I don't know how beautiful it will look when the beautiful work is finished. I thought I would come here again to see this mosque.
Then it was about eight o'clock at night when my cousin and I left for home. As soon as the mosque floated in my eyes again and again, I took out my mobile phone and looked at my picture in front of the mosque and wondered if I had ever seen such a mosque before.