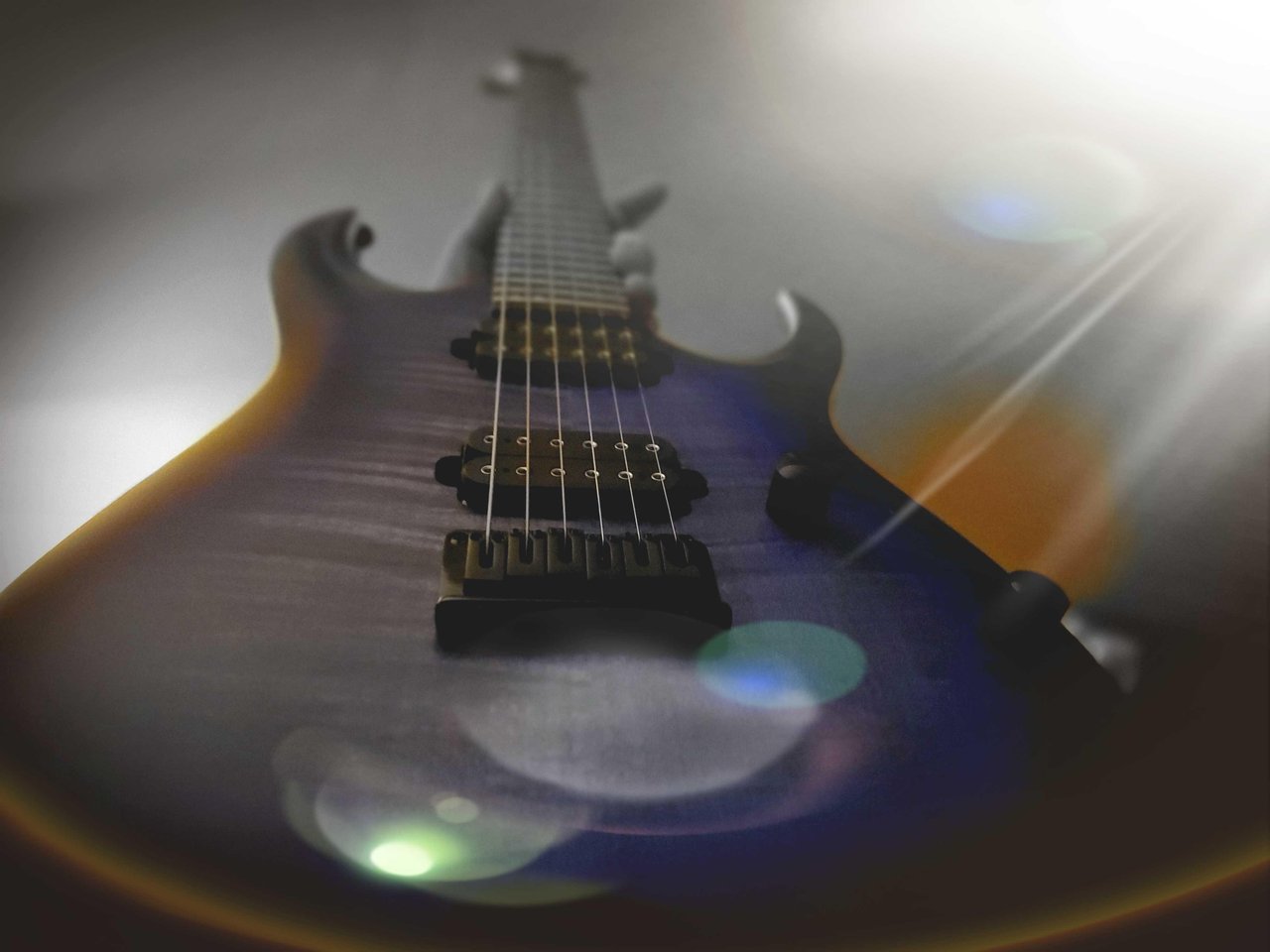 What's up my fellow Steemians! Isn't today a great day to be alive? I have to admit that I'm a little extra chipper this morning. It may be the cup of coffee that I had earlier with breakfast? I'm not a regular coffee drinker so whenever I do partake, it has a bold impact on the Bandito.
So what's the picture you ask? It's a picture of an Ibenez RG series electric guitar that was gifted to me by a friend from YouTube. Pretty generous gift, eh?
In the first picture, I was playing with the camera editing effects on my new phone. I got a Galaxy S10 Plus which has a lot of cool features on it.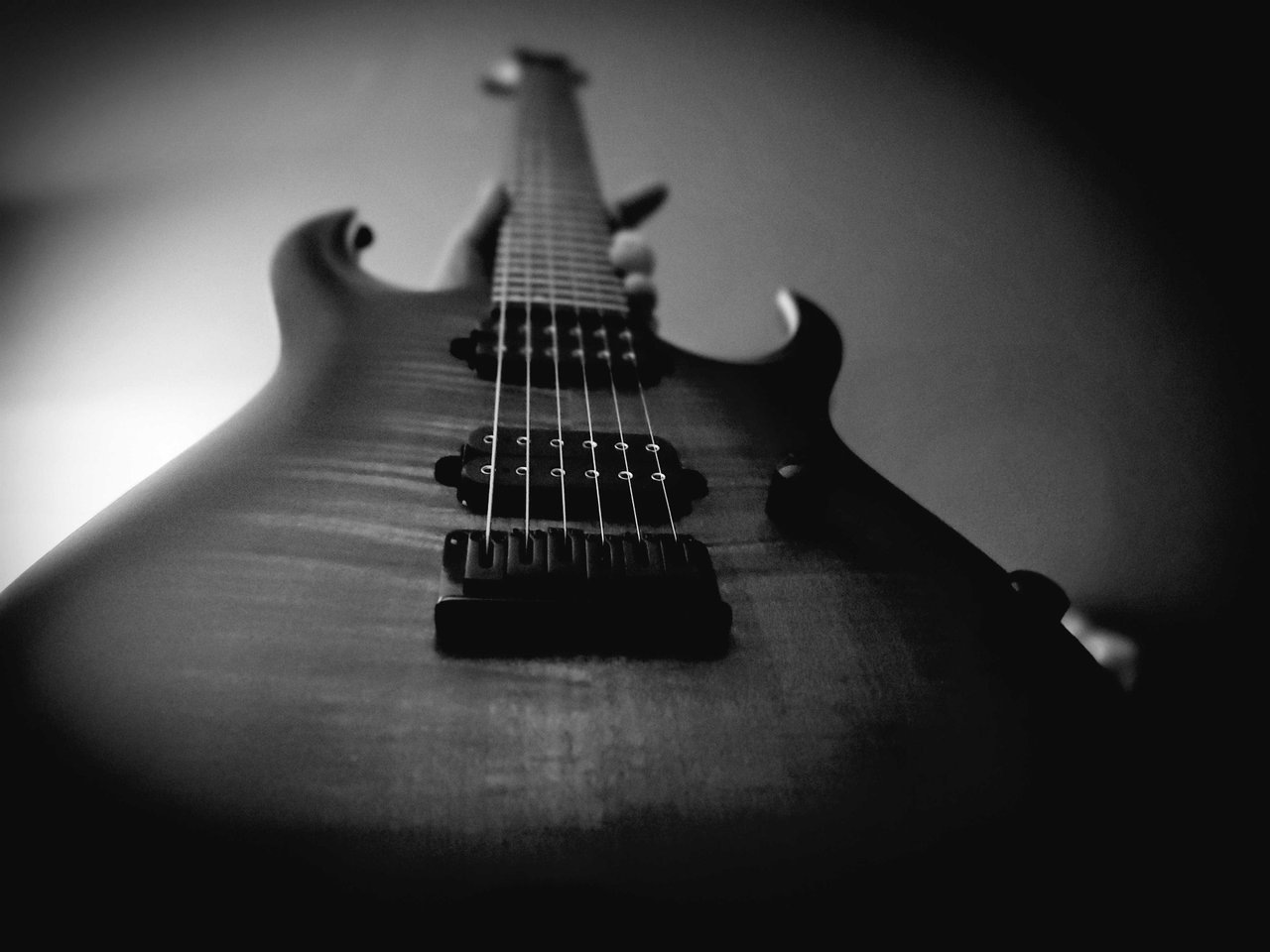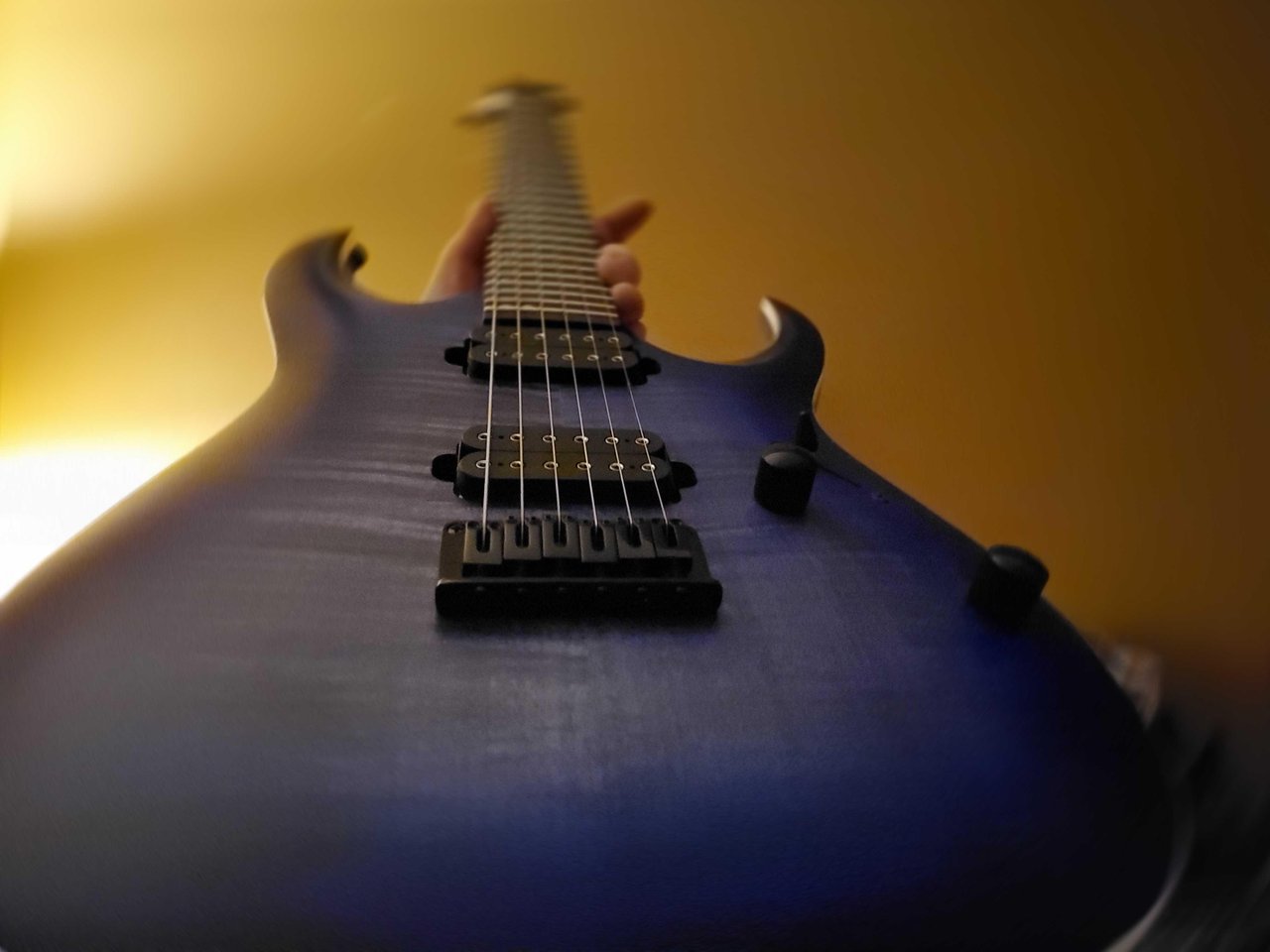 This is what the guitar looks like without any filters added.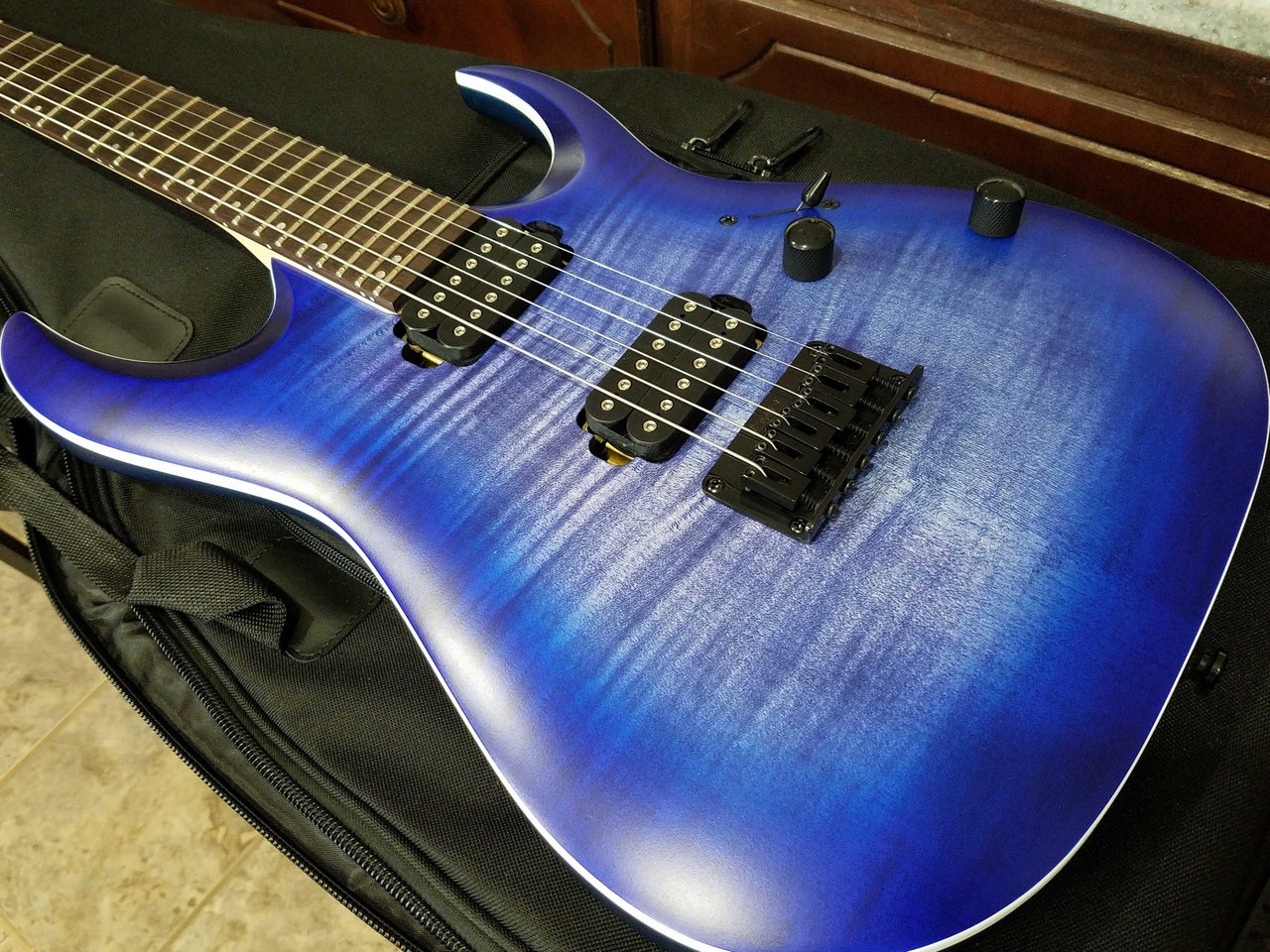 Thanks for taking a peep, I hope you all have a great day!