Greetings Steemian's
Welcome to the weekly @incinboost drawings for the @spl trail.
Each week I list all the active trail followers, current with steemauto, then I utilize randomness to determine the winner, with a simple random number generator provided by google.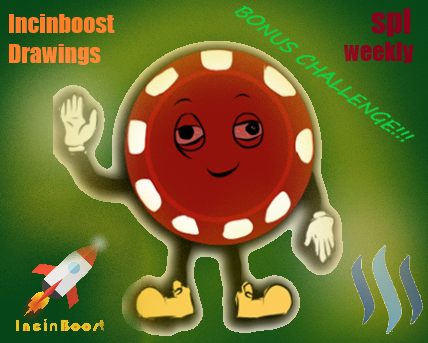 We also have @steembasicincome drawings every week. Sometimes we have bonus shares, and I have been cooking up some new ideas to raise our fun levels to epic proportions. (Ideas are always welcome).
With 28 members currently on this trail, we have many repeat winners. This is obviously due to the good odds present from the low number of followers. I'm sure the winners love getting repeat shares, but the truth is, @spl could use a bit more support, because these community funded tournaments are not always easy for spl to maintain.
@futuremind doesn't believe in whining/bitching/complaining without providing solutions. I don't think I am doing any of these things here, but it's certainly a call for support, and guess what? I have a solution.
BONUS TIME
Give me 5 new members to this trail in 1 weeks time, and I will run a 5 share drawing next week, for 1 winner!
This trail does not vote heavily. If you inspect @spl's account, you will see the posts that the trail upvotes, as a means for community support.
I'm not imposing any requirements for vote weight, or anything really, The vote weight is your personal choice.. Just follow the spl trail, and qualify to win! So we're gonna keep it simple.
The account to follow for the trail, is not spl, it's @starrykinght
Corretly mispelled.
If you know how to use https://steemauto.com, then nothing further is needed for you, but if you need some help, futuremind has your back, and I will lay down some screens for you, to assist.
Obviously you are going to need to click the link and log into steemauto as your first step. Next: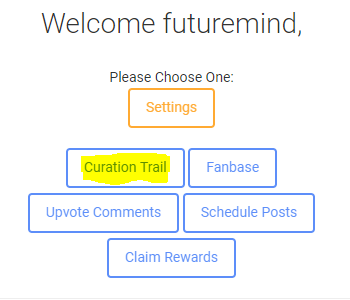 If you clicked the highlighted area, you are correct. This will bring you to the landing page for curation trails.
Next: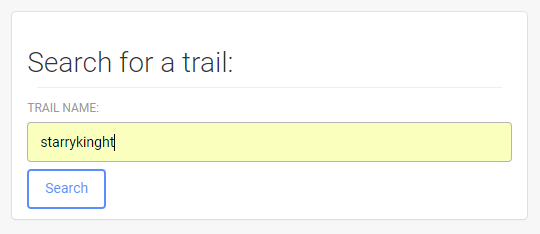 About halfway down the page you should start feeling a bit excited, because you are almost done! So simple!
Just go ahead and type starrykinght , don't use an @ symbol or it will not register. Please type search after doing so.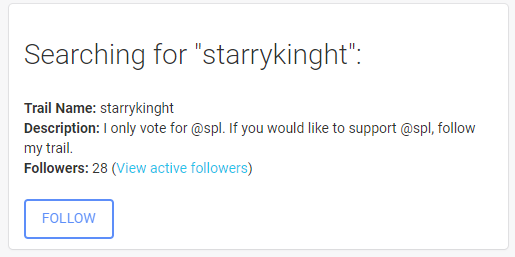 If the excitement is almost too much to bear at this point, I totally get it, you are super close to becoming a pro at following curation trails. Great job so far!
Please click FOLLOW to activate your support to spl, while increasing opportunity and chance into your Steem life. Righteous!

Steemauto totally gets this level of excitement. It can lead to rapid eye movement and trail fomo. You might get so excited you just start following a ton of trails. I wouldn't recommend this if you are not yet educated on the dynamics of the Steem rewards system, but hey, I was in your shoes once too, and probably following half the trails on the list at one point. Deep breaths. If you made it this far, I hope you are sure you want to do this, because there is no turning back.. Just kidding, the trail can be un-followed at any time if a user wishes to un-follow.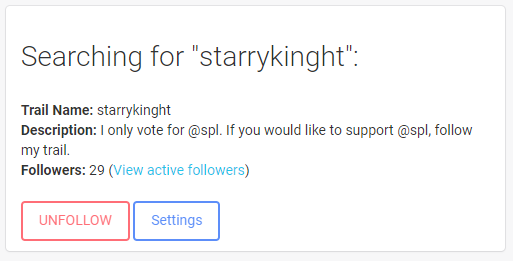 Once you see this, you are on the trail, it is active, and you mostly likely going to win something eventually. Futuremind likes to see people win, that is why I run both incinboost and steembasicincome drawings. I want you all to have as many chances as I can create for you!!!
You might want to tweak some settings at this point. The settings are pretty simple, so I won't list a screen. If you follow with a scaled vote, you will vote at 100 percent every time, becasue the trail trigger always votes 100 percent, and scaled follows the vote of the trigger, which of course is starrykinght. If you choose a fixed vote, then you can adjust it to really fine tune if need be. The easiest option for a new user, is to just leave the settings where they are. The trail takes care of the rest.
One last thing. Always be sure to check your settings here on the dashboard: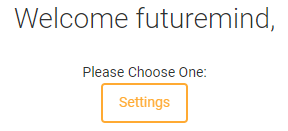 To adjust the vote percentage your auto shuts off at. This is a protection to ensure you don't drop below a preferred vote power percentage. This is complicated for the new user, and likely something you don't need to play around with yet. Being that this trail is a light voting trail, your voting power will not take a major impact, even if voted at 100%.
I knew you could do it!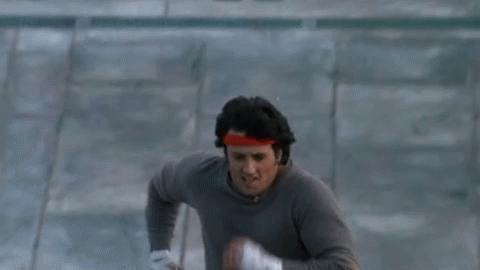 Source
Those are not special effects you are witnissing ☝🏼, Stalone was really a beast like this back in the day.
Not sure if any juice was involved, but I wouldn't call this roid rage, that's for sure
And if this is how you feel now, imagine when you start winning shares! Tell you friends, anyone is welcome to support spl, and any poker players around that think they might be able to contend with the salty dog rounders, we might might be able to get you in. 😎
Now that you're so excited you can barely sit still, how about we run a weekly so you can see this awesomeness in action!

1 @philippekiene 80%
2 @rcr.bis 100%
3 @tuck-fheman 100%
4 @spl 100%
5 @bacchist 100%
6 @rawdawg 100%
7 @beat-the-bookies 100%
8 @bethalea 100%
9 @faustofraser 90%
10 @bmonakken 100%
11 @inthenow 100%
12 @homesteadlt 100%
13 @ol-crazy-eyes 100%
14 @coinbelly 100%
15 @lilwallay 100%
16 @wallacecarranza 50%
17 @mrwang 50%
18 @lebekons 100%
19 @pokering 100%
20 @janine-ariane 10%
21 @run-the-bits 100%
22 @lucksacks.com 100%
23 @imammudarifqi 50%
24 @leilafrangie 100%
25 @ancientknowled3 10%
26 @lilacse 100%
27 @imaginary-friend 100%
28 @potplucker 100%

Ok, now I will roll for a winner. Let's see who it is: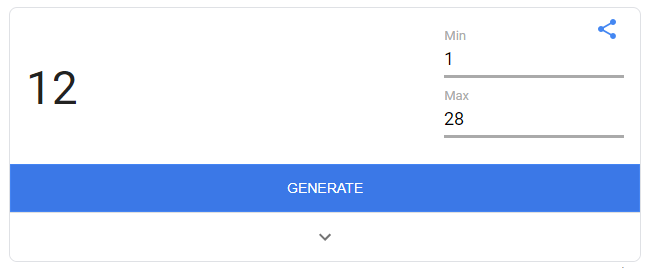 Google RNG
The winner is:
Congratulations!
And thank you for your continual support to spl.

That's it, I run these every week. Good luck to anyone who happens to join, I hope we make it to 5, or more!


Get some good karma into your life, vote @good-karma for witness!



Please consider voting helpie for witness

Our hope is that those who decide to support @helpie's efforts do so because they see the value in people too.