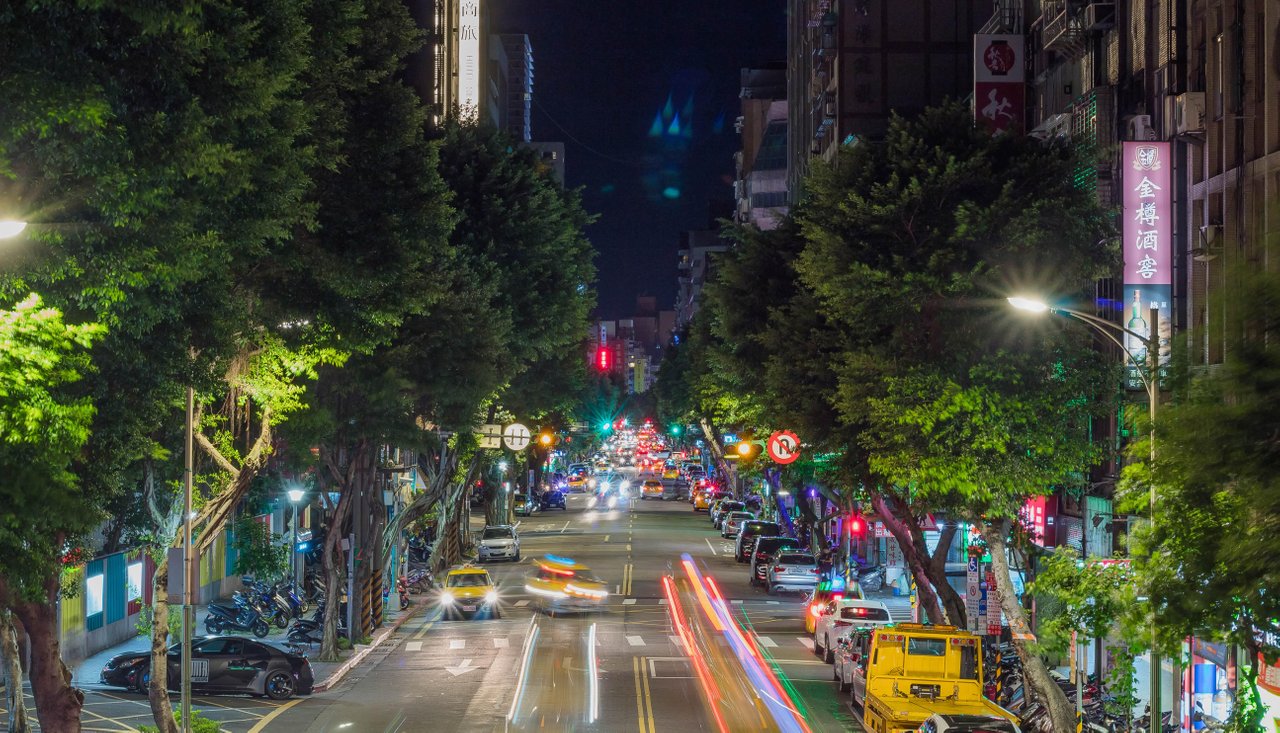 Photo was shot at the skywalk of Linsen Road just about one block away at the hotel were staying.
This is also my goal to take long exposure shots at Taiwan because even though it's already late evening the roads are still busy. I took six long exposure for this for me to choose which is better. The photo was in raw format for enchancing. I don't have a lens hood for my lens so there is a lens flare on the upper middle of the photo.
I used my Canon EOS 1300D to take this photo and also I used manual setting of the camera. I also used Lightroom to enhances the photo.