Its been awhile….what the heck has happened? Crpyto Sell-of….. What is going on?
Back into the saddle again. Sorry folks for the last few months. I took some time off for some family vacation, as well as the opportunity to build a new business that I've been currently launching.



Exciting times but its obviously a distraction from posting on STEEM. So my apologies!
So topic at hand, what is going on with the Crypto Space? I mean seriously what is going on. When I last posted, ETH was in the high $400 and Bitcoin was in $8000. And everything seemed depressed. Compared to that time period, we have seen ETH go down to $180's and BTC hit $6000. I can't seem to pinpoint all of the news that has happened. But the ETH sell has been head scratching. It has totally underperformed Bitcoin and other ICOs the last few months. And is squarely in negative momentum territory. Recent articles highlighted the fact that ETH is down due to the sell off attributed to other ICO launches and ETH related projects. At initial blush, I didn't really think that would be possible. How could the second largest ICO after Bitcoin go down so much, but then it dawned on me that this is such a plausible explanation.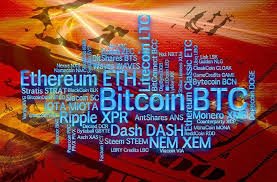 From what I can gather, although a lot of sell off in ETH has been the launch of sell ICO's that have been utilizing ERC-20 as its platform and as a result are launch new ICOs to replace ETH. EOS is one, where EOS now is now leveraging a whole different approach to apps (with the EOS Lynx platform)
What is also telling and could be contributing to the ETH lack of positive momentum is that most Blockchains are gravitating towards to Stellar platform and to some degree Stellar Lumens. When I ask several new blockchain firms about their desire to tokenize they often source the idea that ERC-20 has flaws and that you don't need that many complicated smart contracts. Stellar's Smart Contract approach is sufficient for a royalty platform.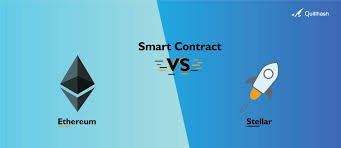 When I ask about how Stellar is Centralized but Ethereum is Decentralized, it seems there is a philosophical breakdown and that certain parties/entrepreneurs are quick okay with centralized ICOs like Stellar.
This realization has been startling.
Regardless, I think there is more to this story of centralized vs decentralize, ERC-20 vs. Stellar….
Chat with all of you next week.