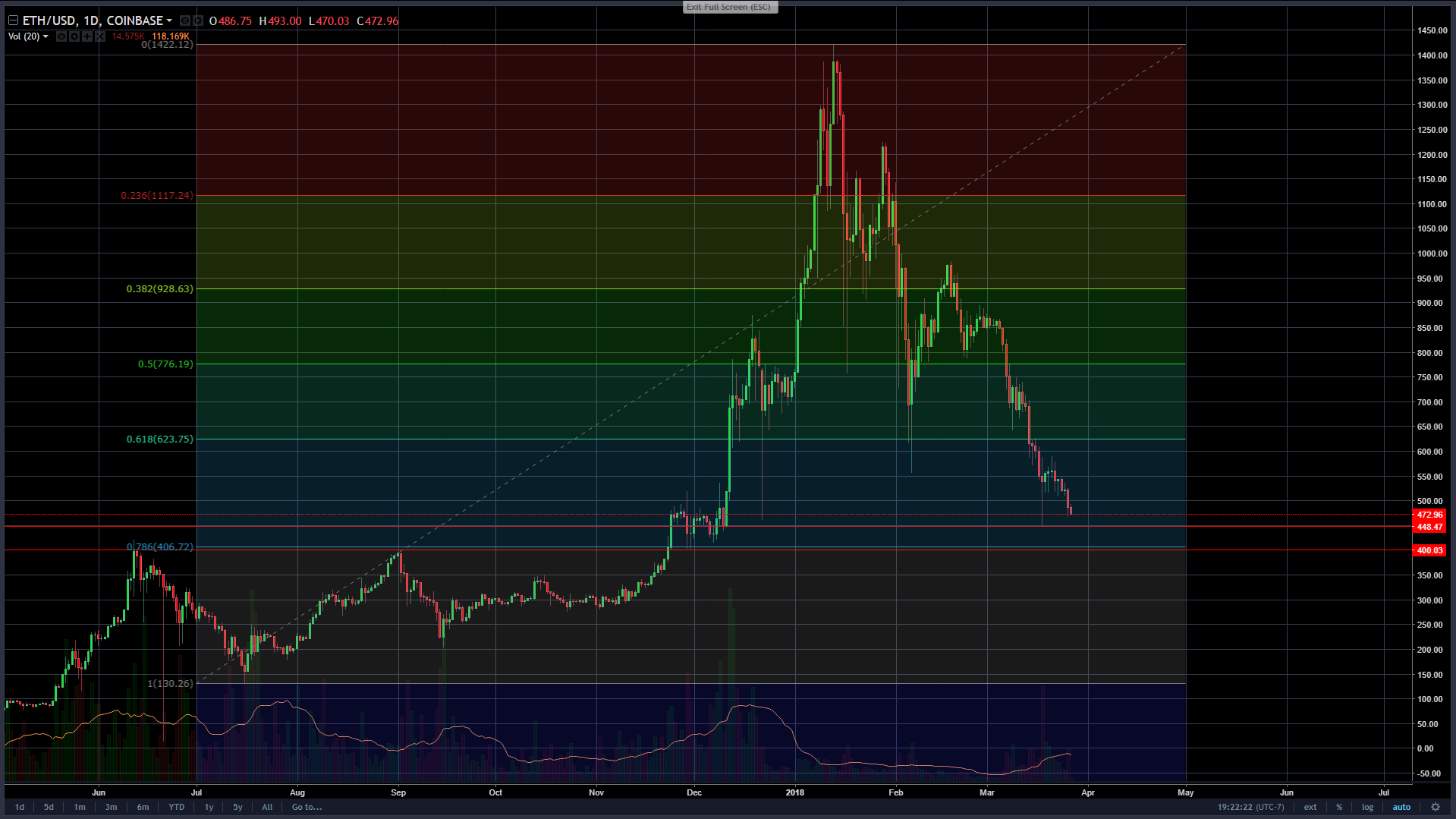 Ethereum has been a bit of an odd ball lately. Its peak was a month after the BTC peak, meaning the correlation was detached for a while during the correction. This means that when BTC finally bounced from being oversold, ETH wasn't oversold yet and we didn't see the strength of the movement.
We saw lower lows and pretty steep selloffs lately for ETH, and we're now looking at price levels not seen since early December. Likely we will bounce off of the support from the June and September highs at the $400 level. This is a huge level that has been tested time and time again and proved relevant.
BTC is definitely looking like we will test support and see a new low. This definitely means ETH is going to test $450 and most likely break it, heading down to the $400 level.
I think we will start to see volume picking up here, so I think this selloff will gain momentum. Stay safe!
Happy trading!