This is another interesting concept and ICO launches soon.
What is Cardstack ?
It is an open-source framework and consensus protocol that makes blockchains usable and scalable for the mass market, by creating a decentralized software ecosystem.
The video explains it pretty nicely.

Foundation and Technology
Since the system is very complex and has many layers, unlike most ICOs this one has extra papers explaining each of system cores in detail.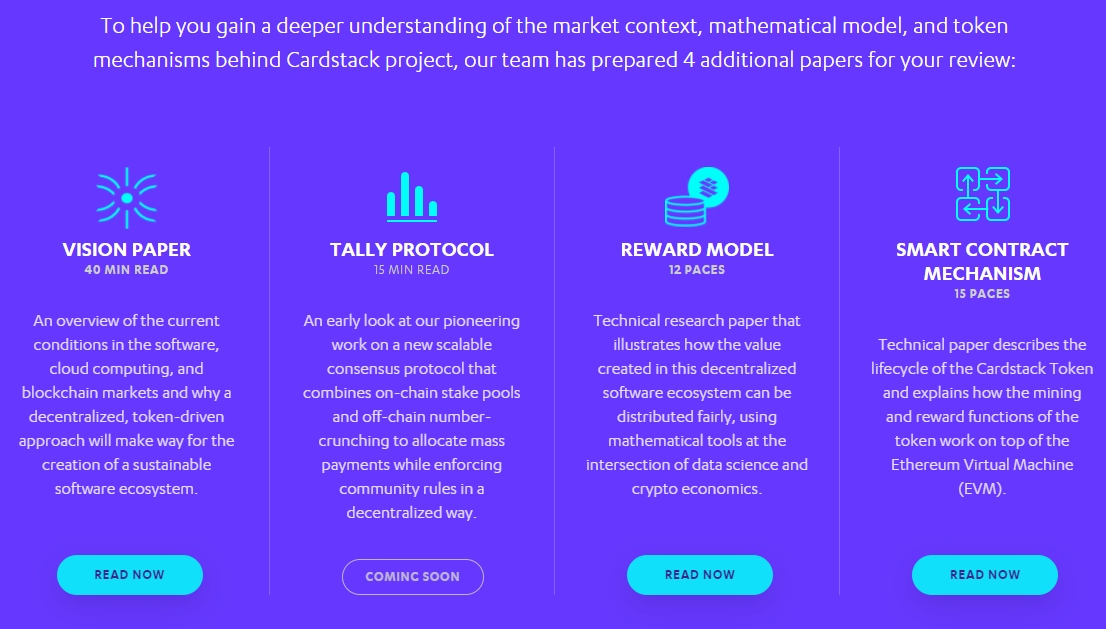 Short fast-forward technology is shown below.


You can watch CEO explaning whole idea in an interview.

Token Generation Event & ICO
Soon the ICO will be opened but you still have time. Its projected for Q1 of 2018.
Symbol: CARD
Token Type: ERC20 on Ethereum
Hard cap: $35,000,000 in USD
Soft cap: $10,000,000 in USD
Token Created at TGE: 6,000,000,000 CARD
Token Available for Public at TGE: 2,400,000,000 CARD (40%)
KYC/AML: Yes
Website: https://cardstack.com/
Whitepaper: https://cardstack.com/whitepaper.pdf
Always do research before investing!