I've been experimenting with Ethereum a good amount the past year, as more and more Dapps have been released.
It feels very much like playing on AOL in the mid 90's: lots of promise, lots of technical expertise required.
Thankfully, many v2's are starting to arrive, and some of the best developers in crypto have worked hard to create great user experiences that cater beyond blockchain nerds like me.
Maker is one great example. Maker's platform allows a person the ability to deposit collateral (in the form of Ether) and withdraw money (in the form of DAI, a stable coin). The original implementation, released Dec 2017, required a number of steps to take. It worked, it was safe, but it was clunky. There was no way anyone but hardcore crypto nerds would use it.
In the past couple months, however, it has changed. You can-and should-check it out yourself.
The new interface is much better. While the mechanics of how DAI works are still difficult to understand, creating DAI is easy.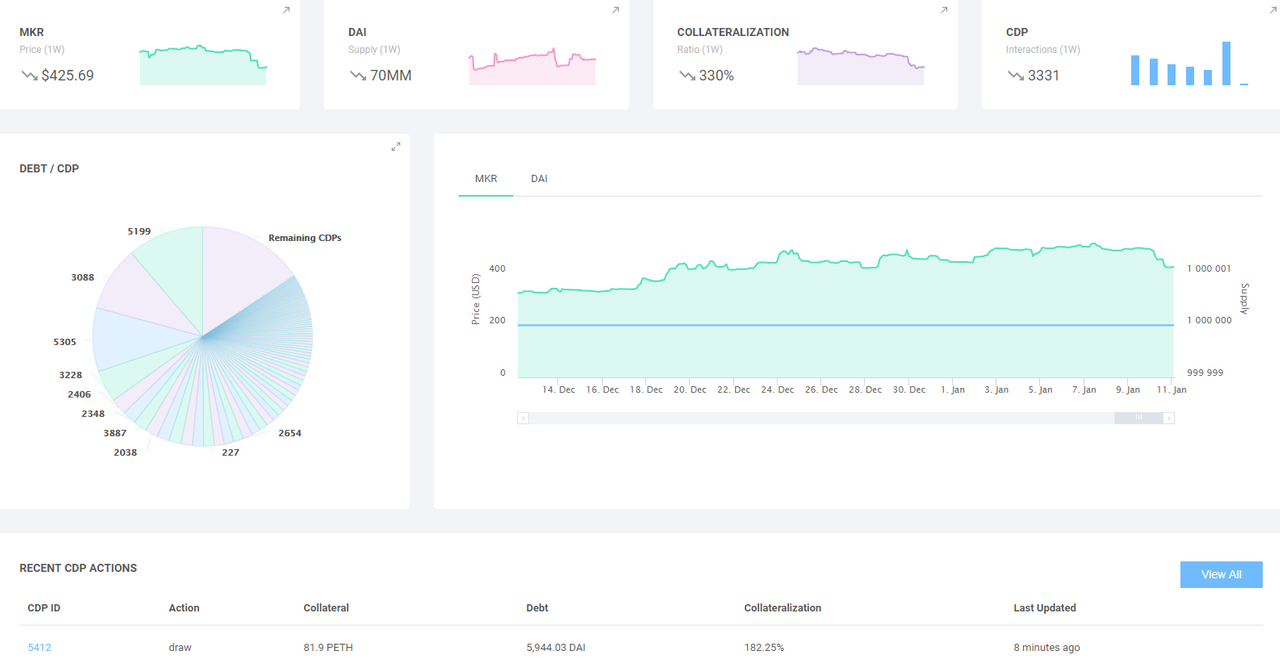 A view of the main dashboard

Why Does it Matter?
It matters because Maker has created something of a software based bank. CDPs are a bit like a decentralized pawn shop, where anyone with collateral to borrow against can do it with no middle man.
Put another way: CDPs are to banks what the printing press was to hand written books.
This is a major step forward in decentralized finance, and you'll see the term DeFi popping up more if you pay attention. I certainly intend to talk about it more.
-Jeff