ETHEREUM - MEDIUM-TERM SCALE / $1,500?!
---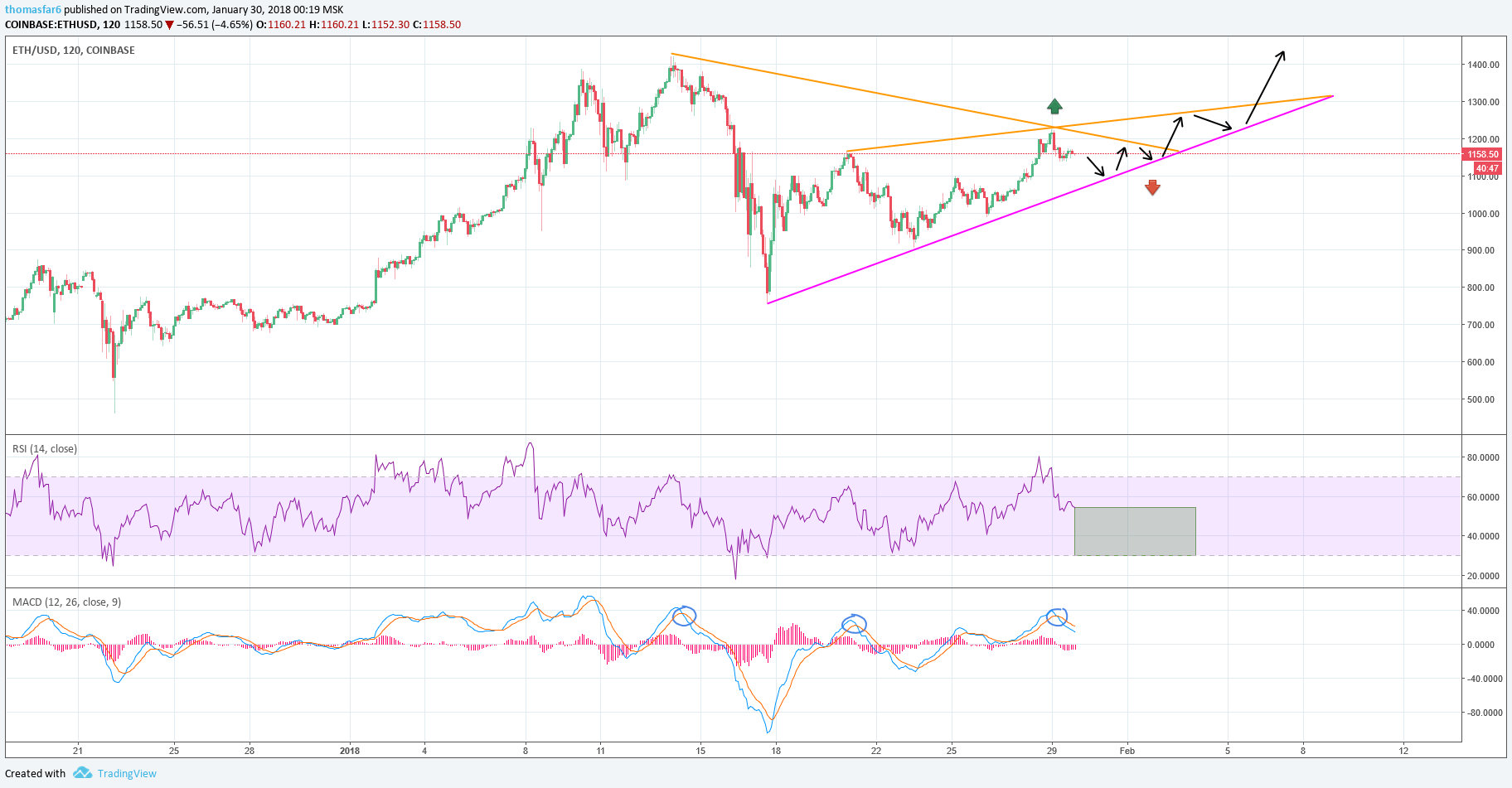 Overall,  Ethereum -6.27%   is looking great in the medium-term and we can expect the prices to go  back to their original highs from which new ones will be created.  However, on the short-term perspectives we are more on the  bearish   side, in my view, it is likely that we will see a dip to the support  line where you should look to accumulate), this is also backed up by the   MACD  and  RSI  . 
Once the support is touched there is likely to period of  consolidation and momentum building before another leg upwards which  will lead to the first resistance breaking and we will head to the  second one. In the worst case scenario (which is unlikely to happen), we  will fall below the major support lin that has been shown on the graph  and we will continue dropping below this area. 
Link to analysis
MACD -  Looks to be following the  previous trend (of which the lines cross in the north direction can  continue folloiwing this movement). This still looks quite  bearish  and may indicate another sell-off.  
RSI -  Similiar to the  MACD  there is alot of space for movement in the  bearish   direction, right now we are currently a small amount higher than the  midway area, which tells us there is more likely to be a sell-off.

Orange - Resistance.   
Pink - Support.  
As always trade the lines accordingly.  

---