ETHEREUM TO BREAK ALL TIME HIGH?
---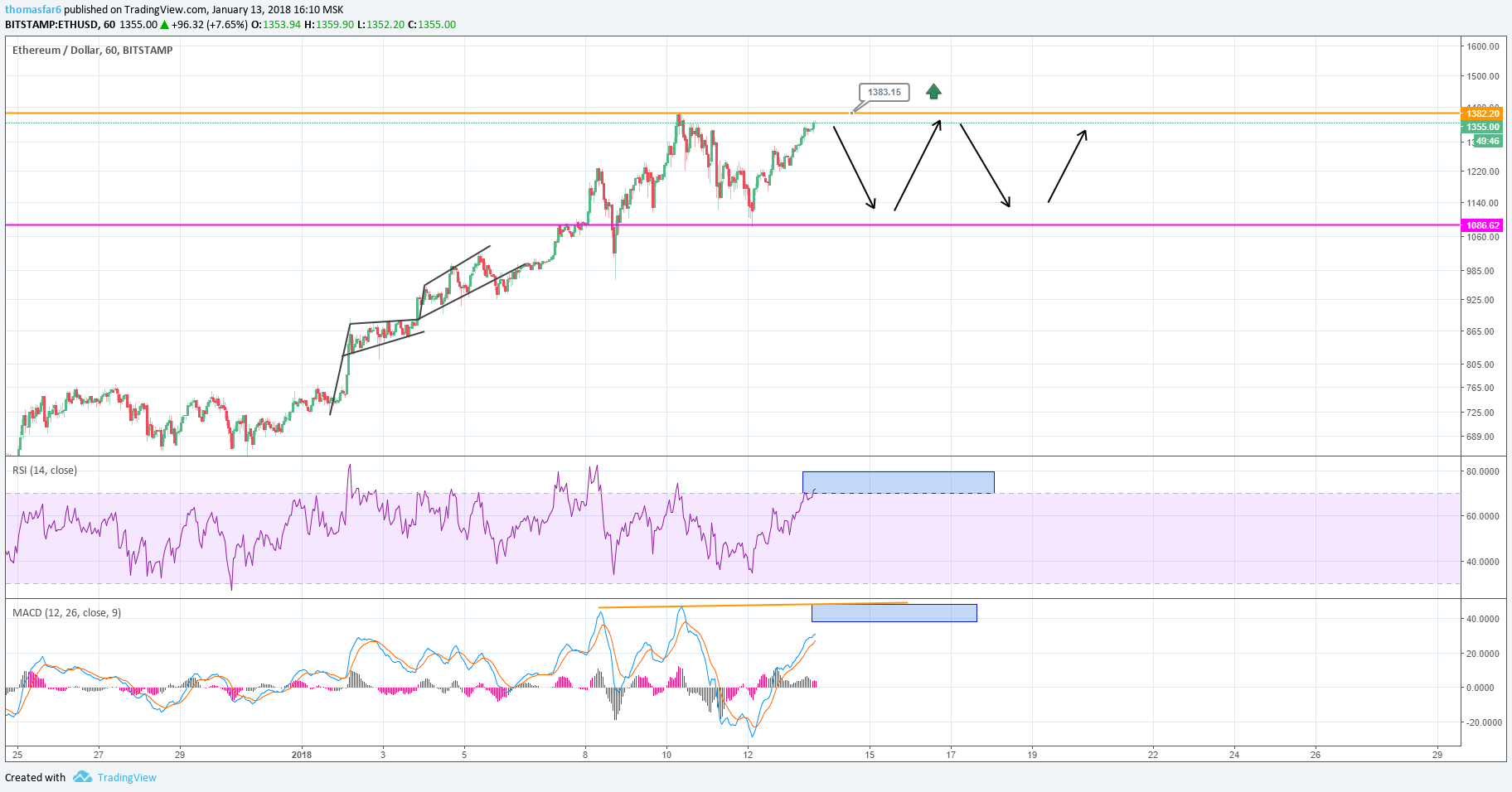 Ethereum 7.65% is looking to break an all-time high if we can punch through the resistance that has been put in place from the previous high. We still have signals that the price can continue moving upwards (which is spoken about further in the MACD and RSI below). This tells us that there is a chance that the bulls will be able to break this price barrier and we could potentially see a $1,500 Ethereum 7.65% . You should also take into account that the market has previously recovered from the all-time high and has already built momentum and consolidated before this trend that we are currently having.
Link to analysis
MACD - MACD still has movement to go in the upward direction, if we take the correlation into account we should see a higher point on the MACD than the last 2, if the trend continues. 
RSI - RSI is just fading into the overbought sections which still confirms it has space to continue the rising trend.

Orange - Resistance. 
Pink - Support. 
As always trade the lines accordingly. 

---