NEO - $250 PRICE PREDICTION?!
---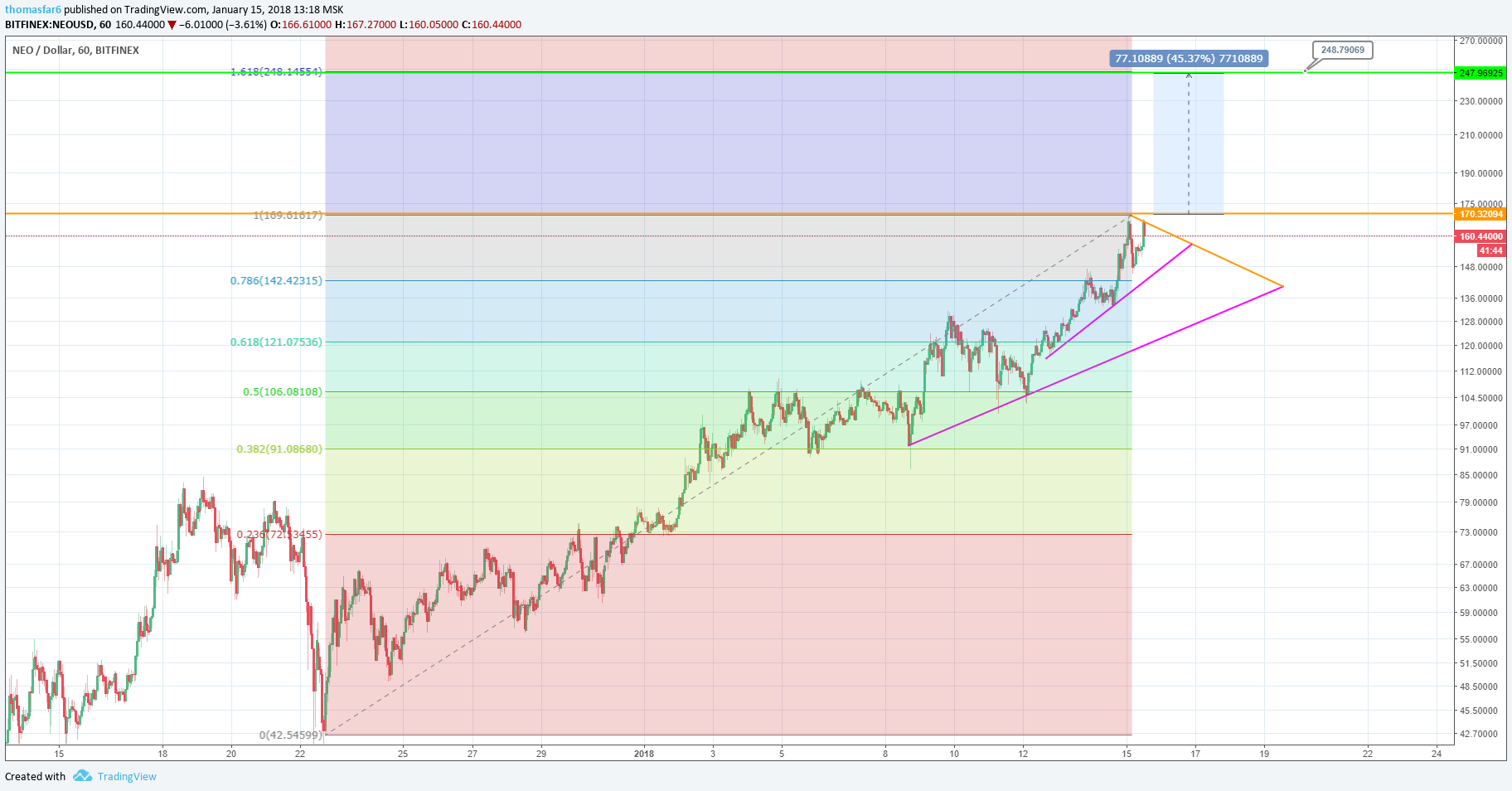 This graph gives you an idea of where the NEO price could be heading in the short-term future, we have seen a nice runup in the last couple of weeks in the value of the coin and so far it has sustained itself. Neither was it affected by the recent drop in the market that we had quite recently, this may be because of news but nevertheless, it is a good indication of a strong trend. 
The Fibonacci on the graph goes from our recent high price to one of our lowest points, the 1.6% area shows a price of $250, which is only approximately 40% of what we currently are at. If we break through the previous price point we may see an even larger run-up and that is what may take us to the $250 in the medium-term. We are likely to see some strong resistance at the $200 price range. 
Link to analysis
MACD - Not necessary for this analysis. 
RSI - Not necessary for this analysis.

Orange - Resistance.
Pink - Support.
As always trade the lines accordingly.

---