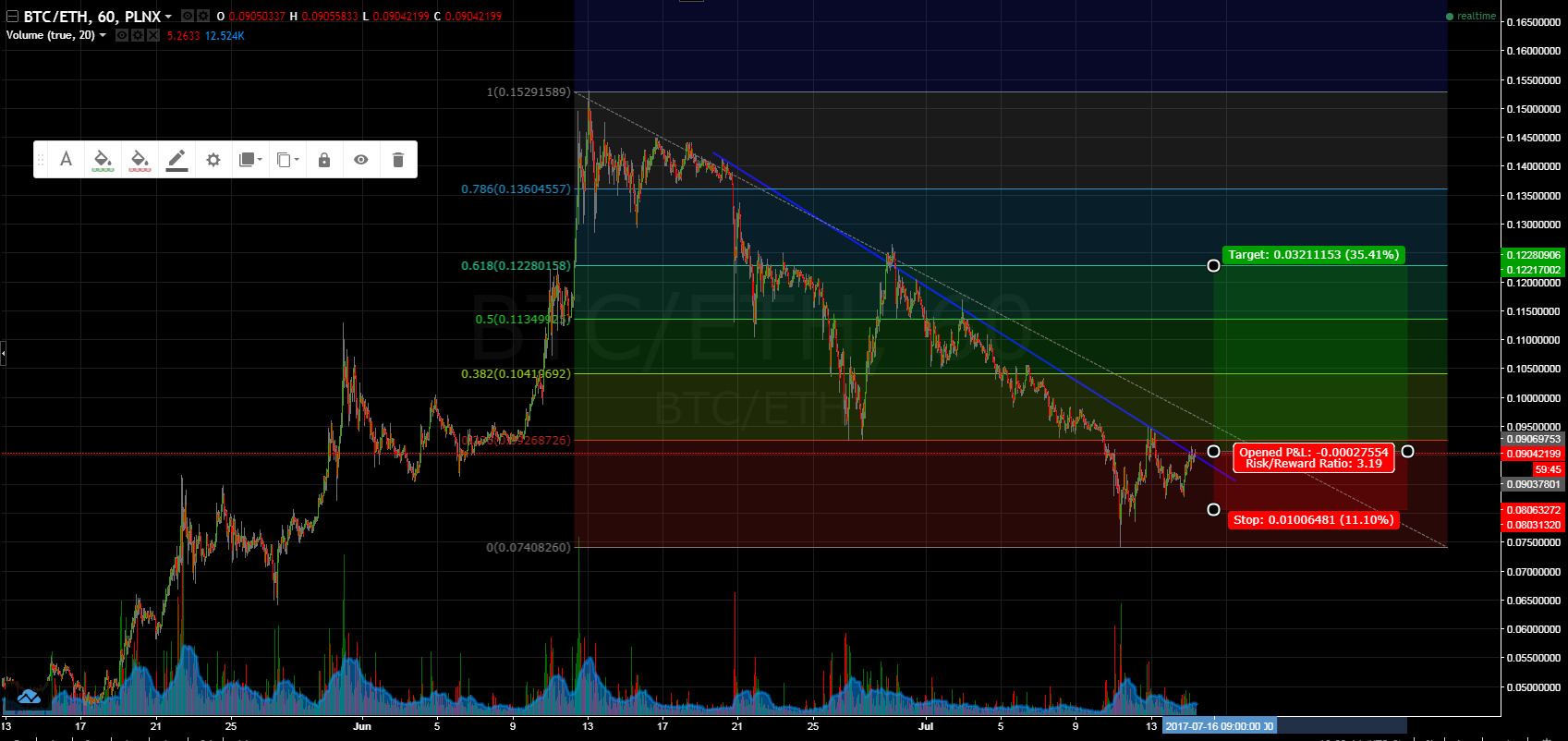 Just bought some ETH for a long
It's possible we may see a breakout
Since ETH already dumped a ton I wouldn't be surprised to see a bounce
Also with all the Bitcoin block size drama I wouldn't be surprised to see traders hedging into the #2 crypto
My first target will be around the 61.8% retracement area as a 30% gain
Disclaimer:
Crypto Trading is risky business and you can loss partial or full amount of money. This Trade view is not a guarantee and only my personal speculation. Trade at your own risk with that money only you can afford. Bitcoin unexpected pump or dump will make this analysis void.