Typically I try to carry everything I feel I'm going to need for the day on me when leaving the house.
In addition to what I carry in my pockets below, I have a small backpack with more accessories that I'll detail in a later post.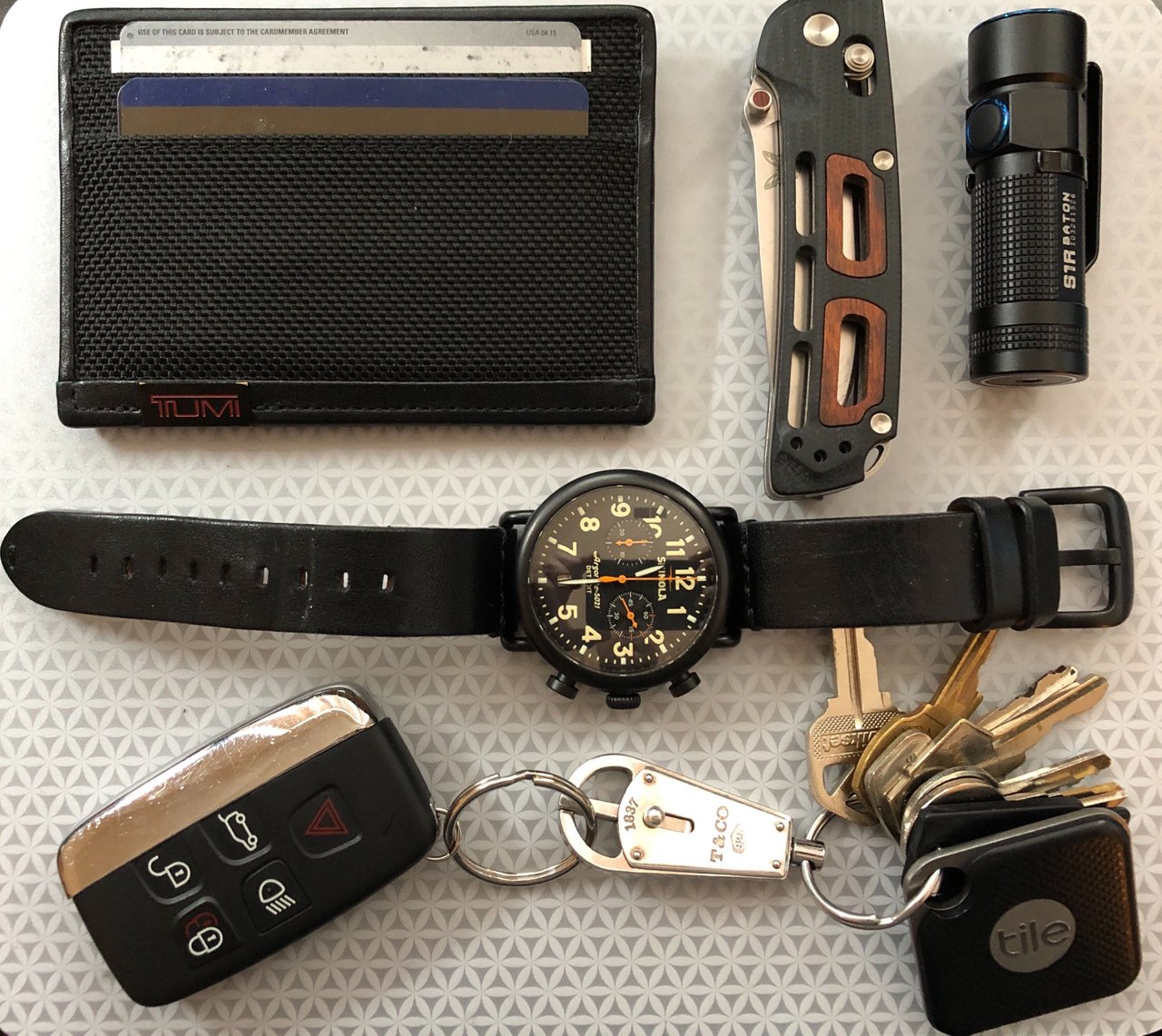 Car/House Keys - I have a car. To drive it, you will need a key. I also keep my house locked, although no keys are required.
Wallet - Nothing in this world is free. Gotta pay for it somehow.
Cell Phone - Not shown. Taking photo. Makes calls, allows for text messaging, standard 2019 model.
Watch - You could get the time off your phone, but, how classy is that?
Pocket Knife - I get a lot of deliveries. Those Amazon boxes can be challenging sometimes. I have a variety of 15-20 that I rotate through. I'll share some of these in a later post.
Olight Rechargeable Flashlight - It's dark as fuck where I live at night. I hate stepping in piles of shit when I'm walking the dog.
Self-defense Item - The world is a crazy place. No additional details will be provided.
What do you carry on the daily? (Photos please!)