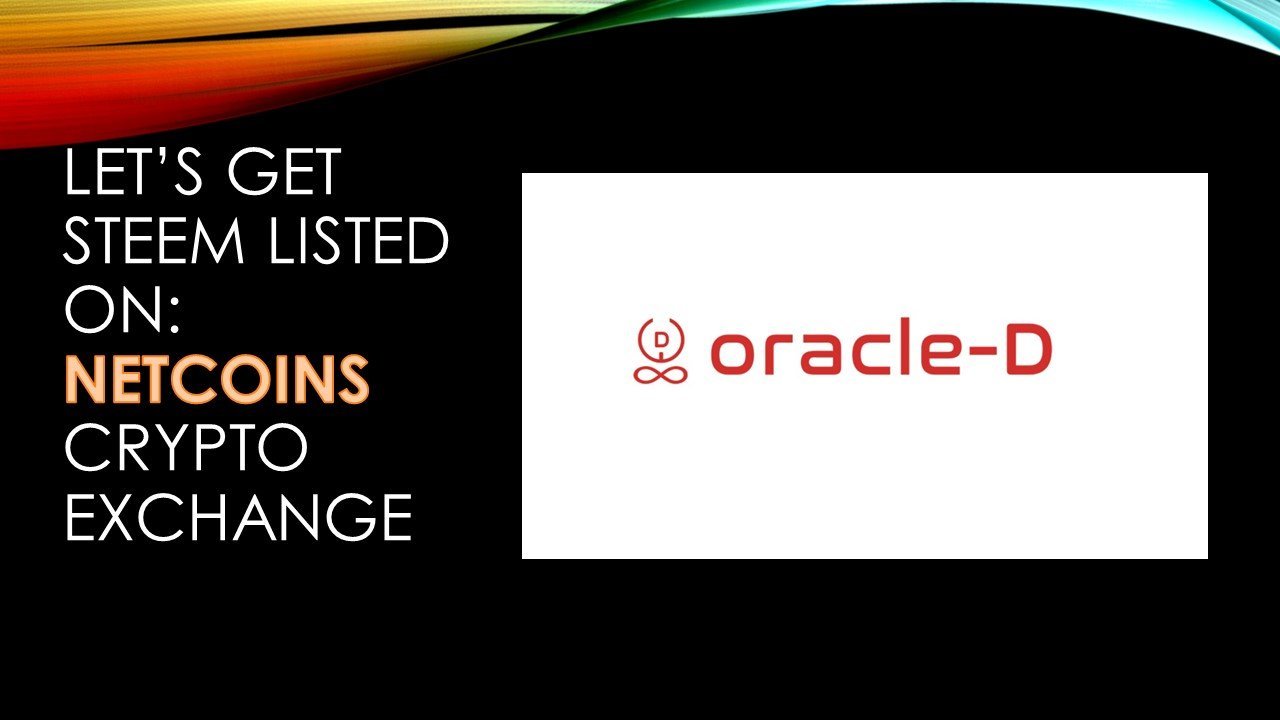 Source Image
Hello everyone ...
At present we are thinking of a profit from Steemit or the blog / post that we spend or we make in Steemit, but we also have to think about the price Steem continues to be above and the results of our hard work in Steemit are quite a lot. Today I have read and studied the @cryptocurator post to tell all of us to give Vote Steem on NETCOIN Crypto Exchange :
When the people "Invest in Steem" both in time and money we all have an interest in STEEM that is registered in as many exchanges as possible.
Let's work together to get Steem on Netcoins .....!
In this post I will make a simple way to give Vote Steem in NETCOIN Crypto Exchange, and the post will also get curated by @oracle-d when you post it and don't forget to use the #exchange-blast tag
Do you want to join the community movement and choose STEEM to be registered without registration fees at Netcoins
Netcoins This is a Canadian Blockchain company founded by Michael and Dominic Vogel that supports people by buying and selling Bitcoin. Their Virtual Bitcoin ATM software provides retailers and professional individuals a method for selling Bitcoin in their stores. Their services reach more than 170,000 stores in 53 countries.
STEEM has been nominated to reach a free list as part of the coin recording contest : Netcoins STEEM is currently in 13th place with 30 votes - but we can work together and move this to the league table by choosing STEEM every day for the next 7 days. So we all have many choices.
What we have to pay attention to is, First :
Second :
Scroll down the coin list until you see STEEM
Add your email address and click "VOTE"
Confirm your voice by confirming your email address
Click "SEND EMAIL CONFIRMATION"
After you receive an email, just click the link to confirm your voice
Your voice will be confirmed only by clicking the link
Return to the email every 24 hours and choose again
Register if you like
Third :
If you want to write an article like this, you must include your sound proof image with a clear clean screen capture.
Include the #exchange-blast tag and you will get curated by @oracle-d
Encourage everyone to follow these steps and select STEEM
You have one vote every 24 hours so if you choose every day and display screenshots in comments for your posts, you might also get voting by Oracle-D for each additional vote.
I've done it, let's do it together, follow the following ways :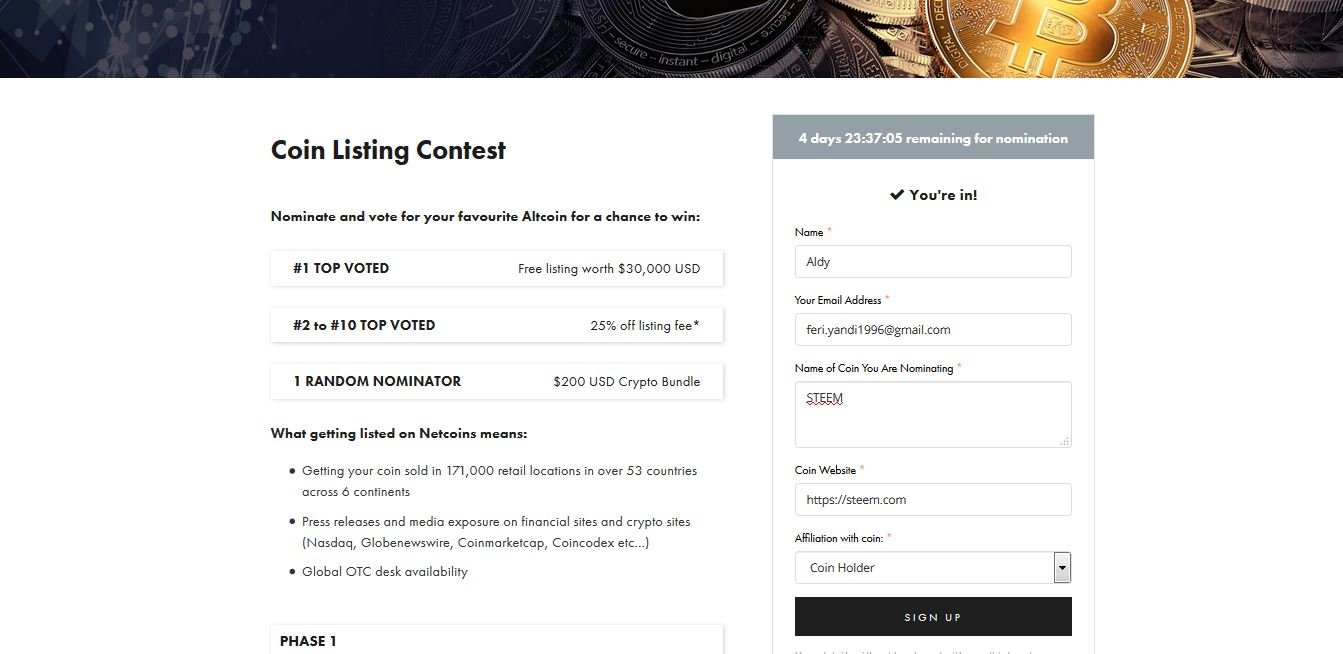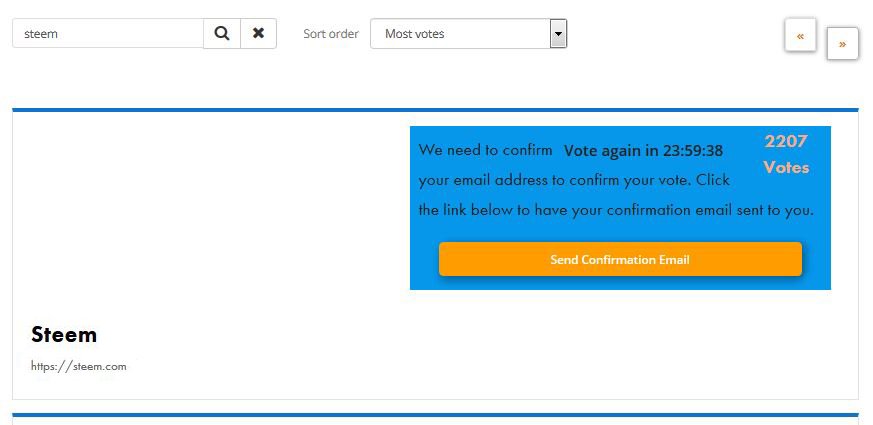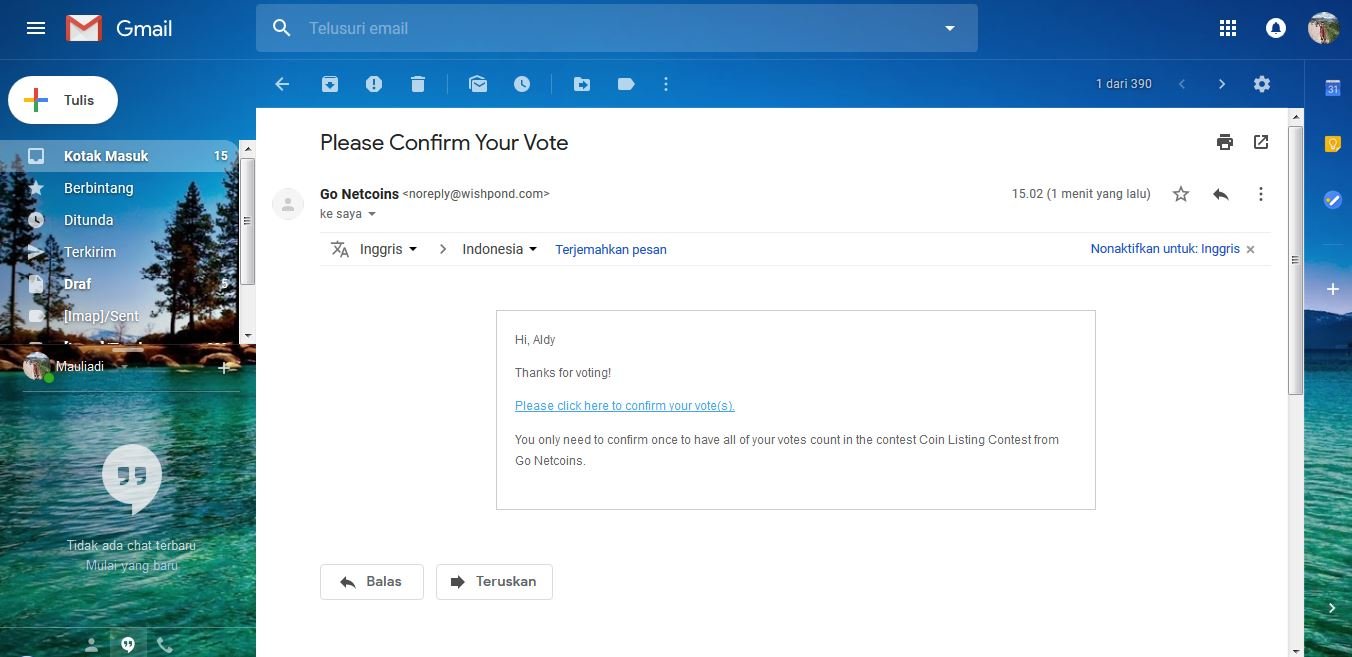 Let's do it now, because this will be very influential to increase Steem at the top panel level until when I do Vote is already in 70 votes.
Good luck...
Hopefully what you do is not in vain ...
Good luck to get a Coin on Netcoin ...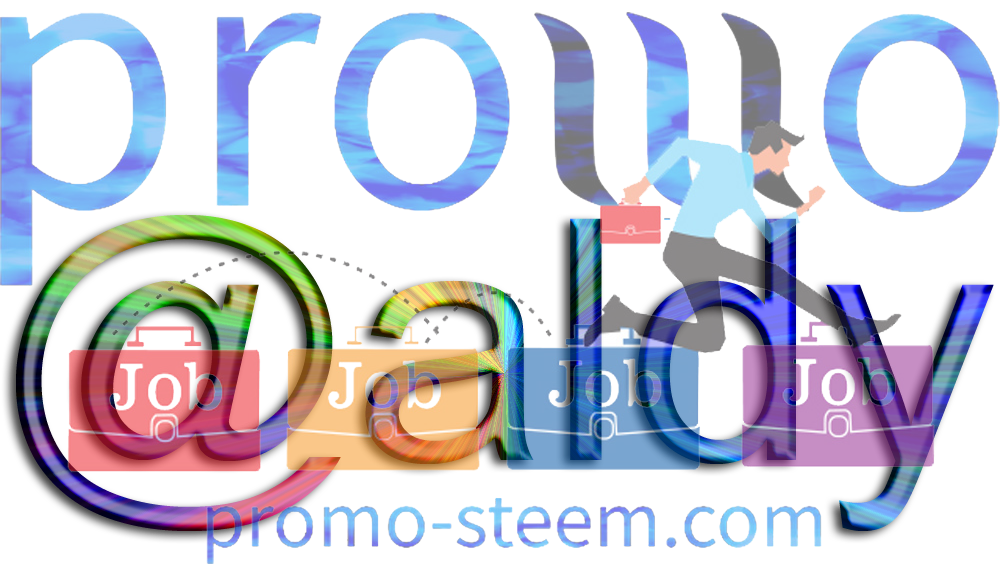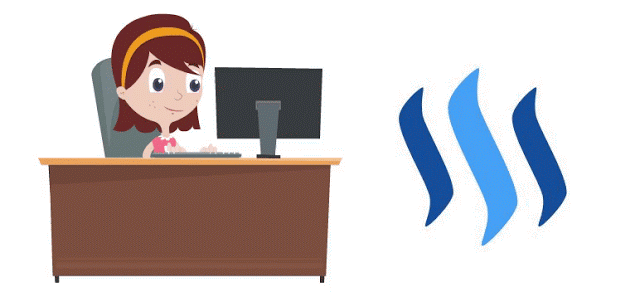 Source