OnePageX is the simplest exchange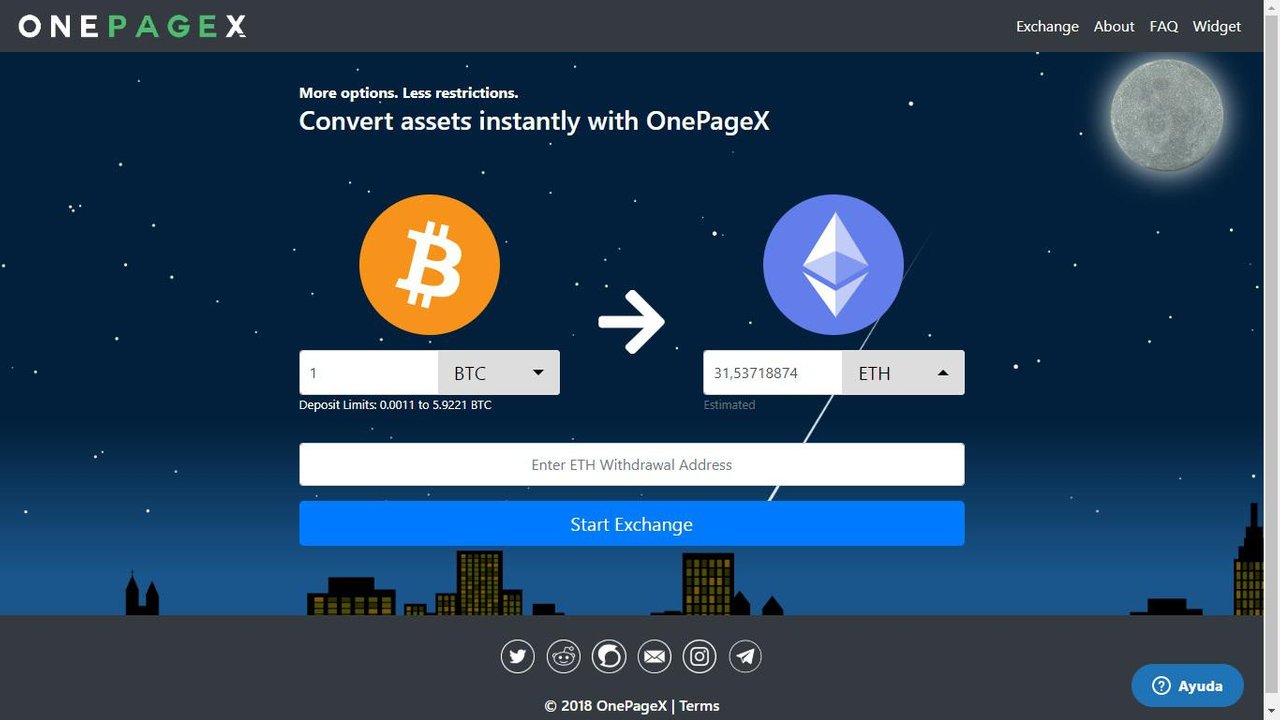 When talking about cryptocurrency generally this is accompanied by Exchange, this is nothing more than the exchange of these cryptodivisas that are many so far.
The best known cryptodivisas so far are the Bitcoin among others as litecoin, etherium. Here on the page that I want to talk to you today, you will get a large number of cryptocurrencies. One of the most known by the users of my country Venezuela is the steem and thanks to the community of steemit but that does not mean that it is the only cryptodivisa.
Today I bring you a page that is responsible for making the change from cryptocurrencies to other cryptocurrencies. Easy, fast and with the ability to accept a large number of transactions. This page will complete the transaction in a maximum of 25 minutes.
Nothing has been easier than Onepagex, many are the existing exchange so far but with onepagex you do not need to create a user, you can make your transactions anonymously.
How do I use onepagex?
1 Pick the two assets to convert.
2 Enter a withdrawal address and click "Start Exchange"
3 Deposit, and your done
Widget Onebox
this platform has a widget to be used in other websites and thus be able to exchange cryptocurrency in a very simple way. The widget known as Onepagex onebox