I just finished a 6.624km running that lasted about 0hh:52mm:27ss !
---
November continues with daily runs and daily @exhaust reports. Today it was a family run / cycling into the Magpie's Valley. It was fun since we were doing this together and because there were lots of pools on the road from the rain in the last days that we had to run around or jump over. What a sentence :)
Anyways, here are the infographics from the run.
The map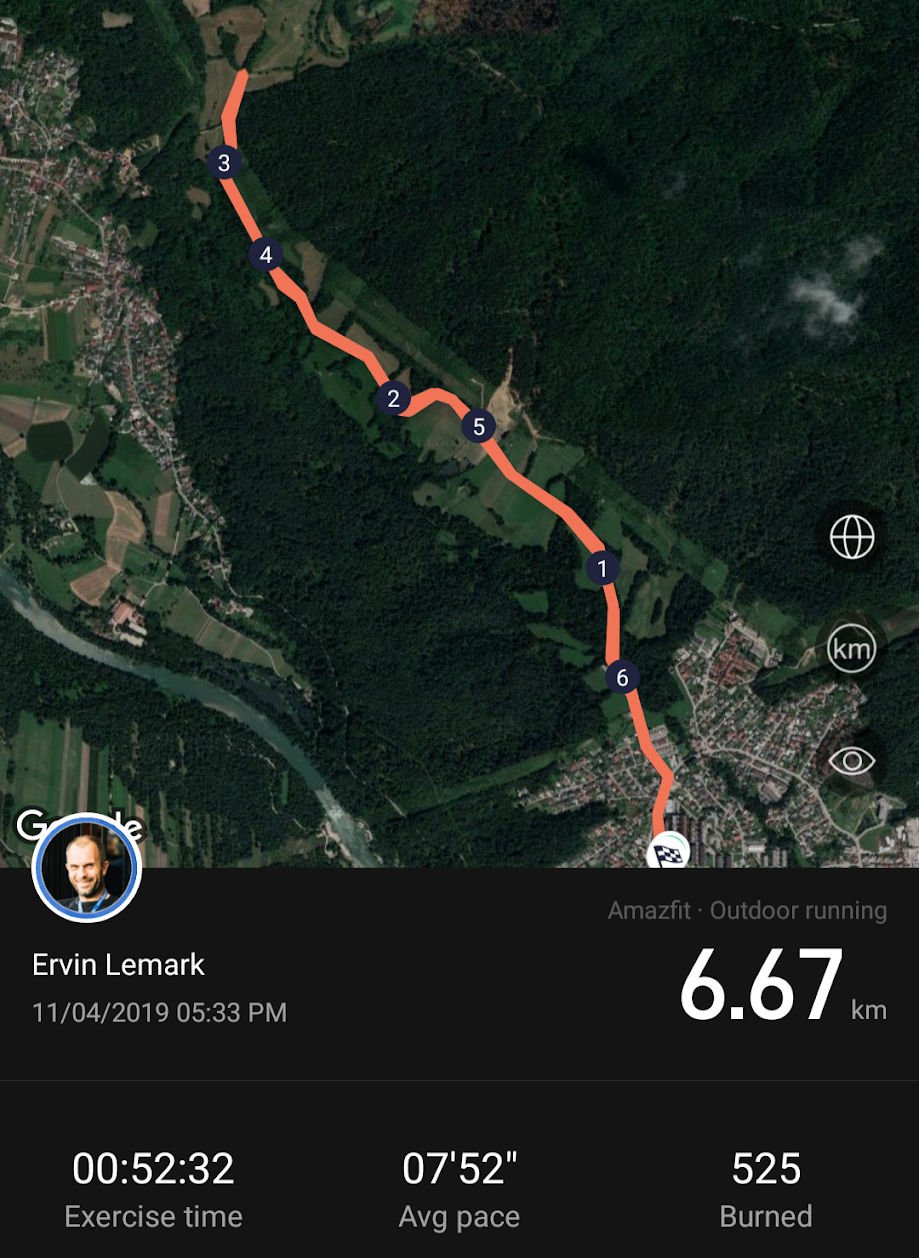 ---
Pace and tempo.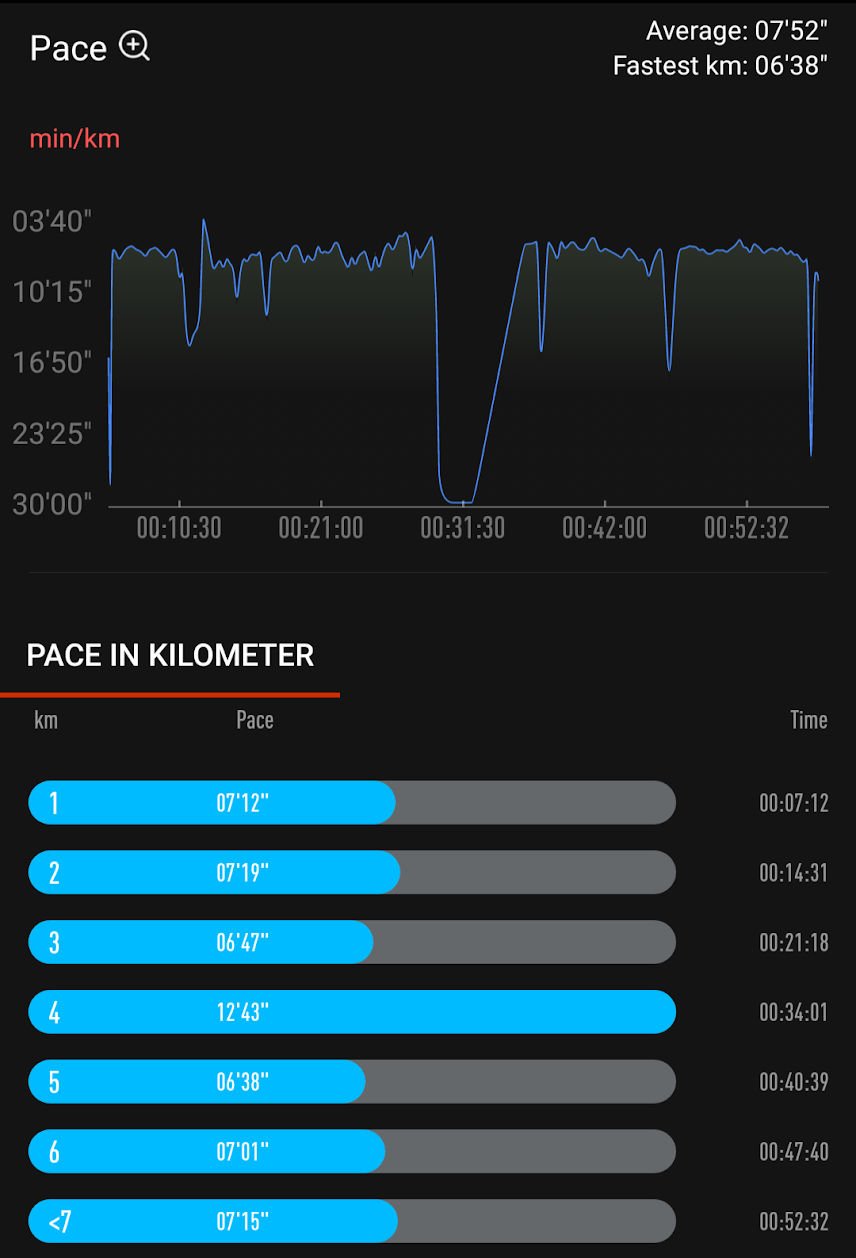 Can you see the gap in the middle? We did some exercises then.
---
I checked VO2max history data to find the peak number. It was 56 on August 15th of this year. No wonder since I run a 10K race in 44 minutes that day. Good! Mentioning @toofaseddie again :)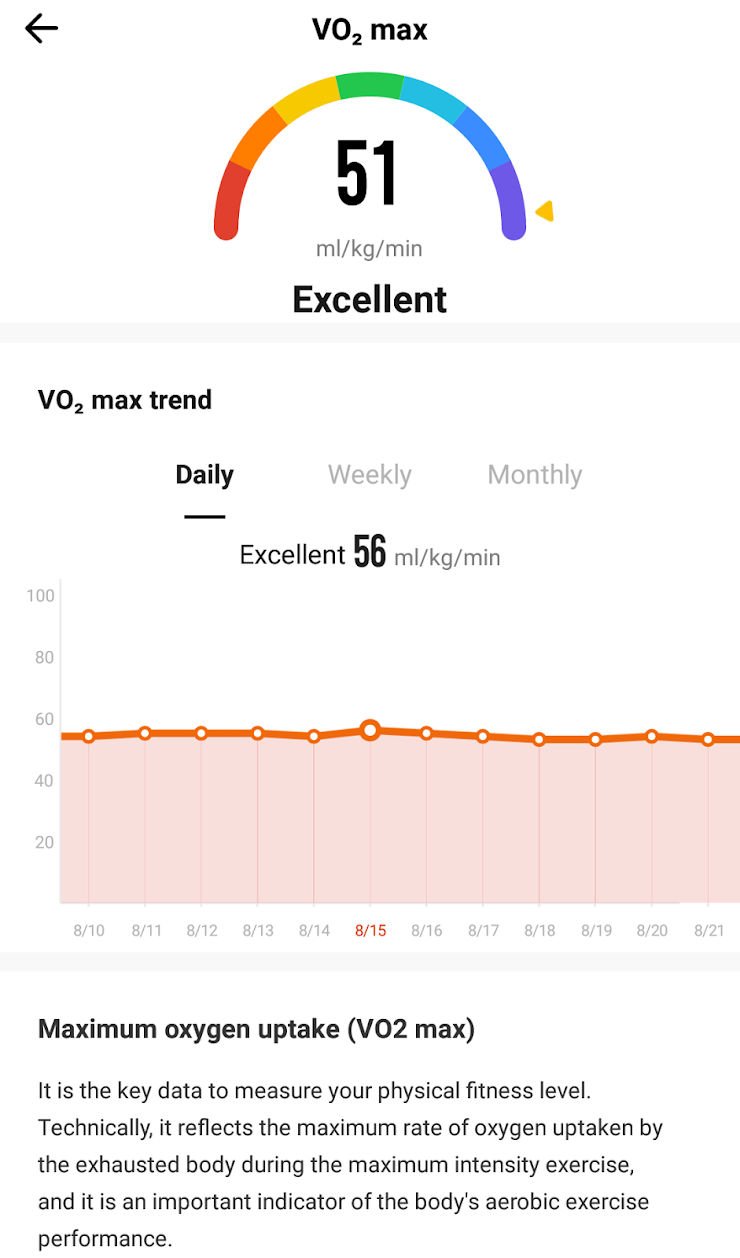 ---


Join Actifit program, stay fit and earn crypto - STEEM, AFIT, AFITX, PAL, SPORTS, ...
Vote for Actifit as a Witness
Official Actifit links: Discord | Website | Android app | iOS app | FAQs | Text Tutorial
Disclaimer:
I am a long-time Actifit user and ambassador for the program. Please, ask me anything about it.


Better and better
---
Check out some detailed info at my EXHAUST page
Join me in testing out EXHAUST!