This morning I finished a 12.558km running that lasted about 1hh:31mm:9ss !
---
It was a back to back run. Meaning that I ran yesterday late in the evening and then again the next morning. At 8 am I was on the feet and heading towards Rašica hill. I took the right ridge and progressed in an easy tempo through Rašica village and all the way up to the tower.
The view was breathtaking - not. Yet, it was very pleasant to be there early in the morning.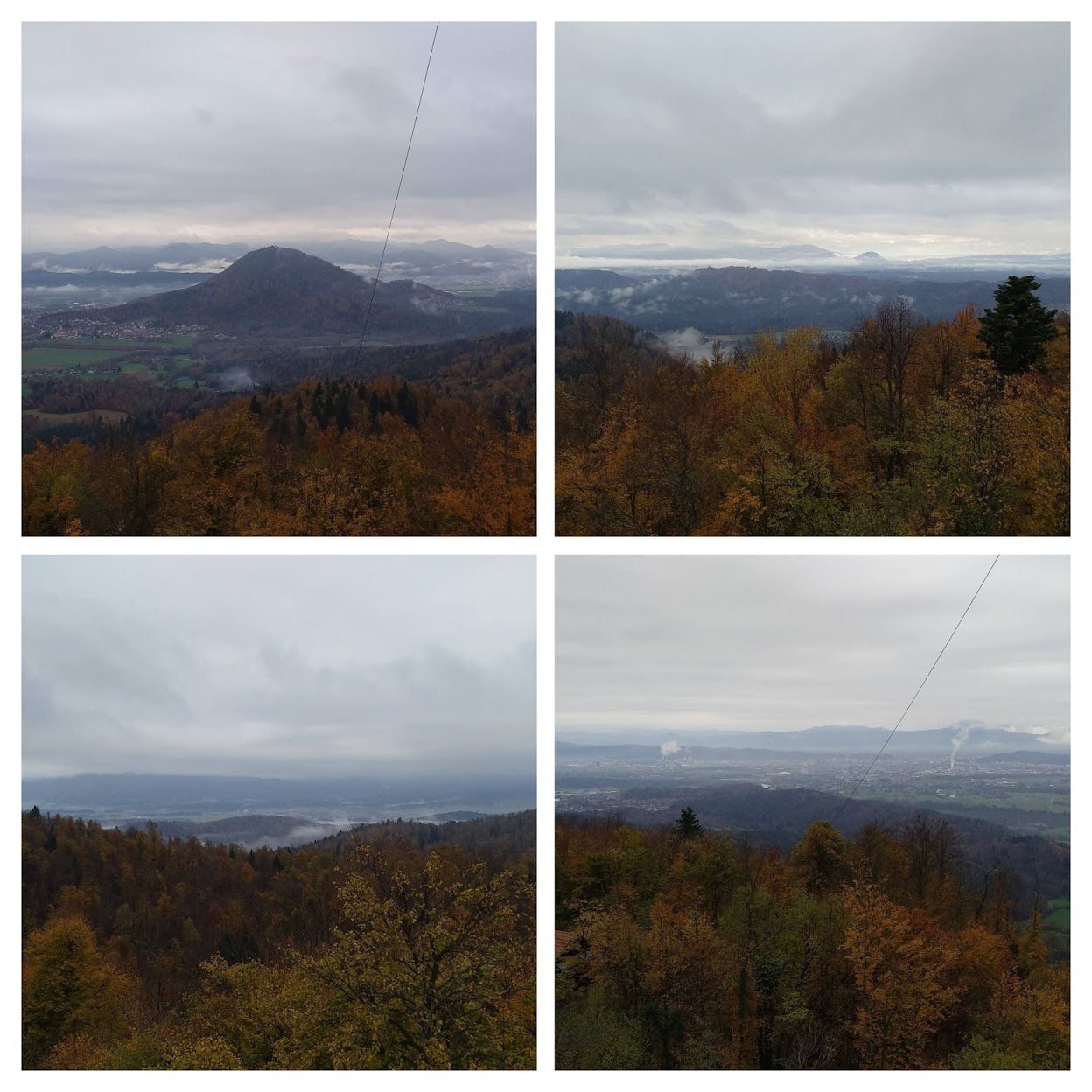 ---
The map of the run with essential data.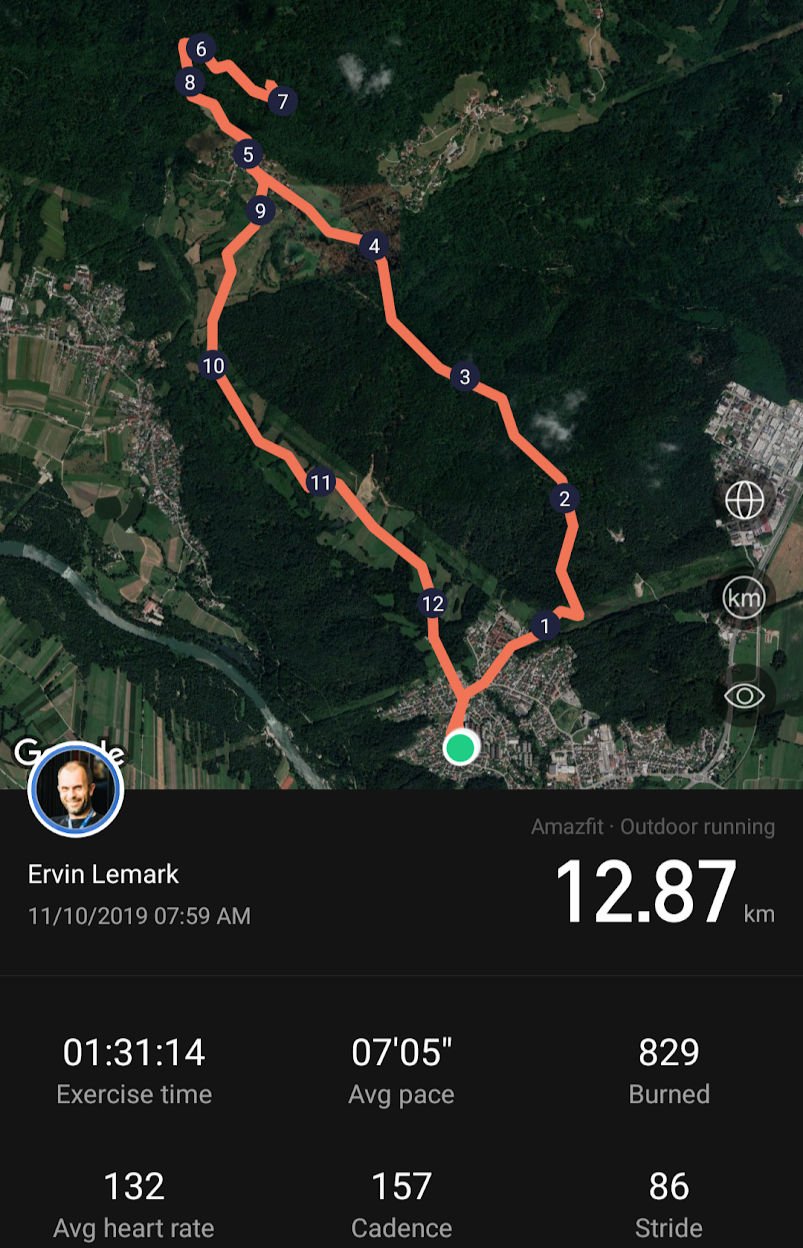 ---
The graph of altitude and pace. You can well see how the pace is opposite to altitude. Expected it, eh?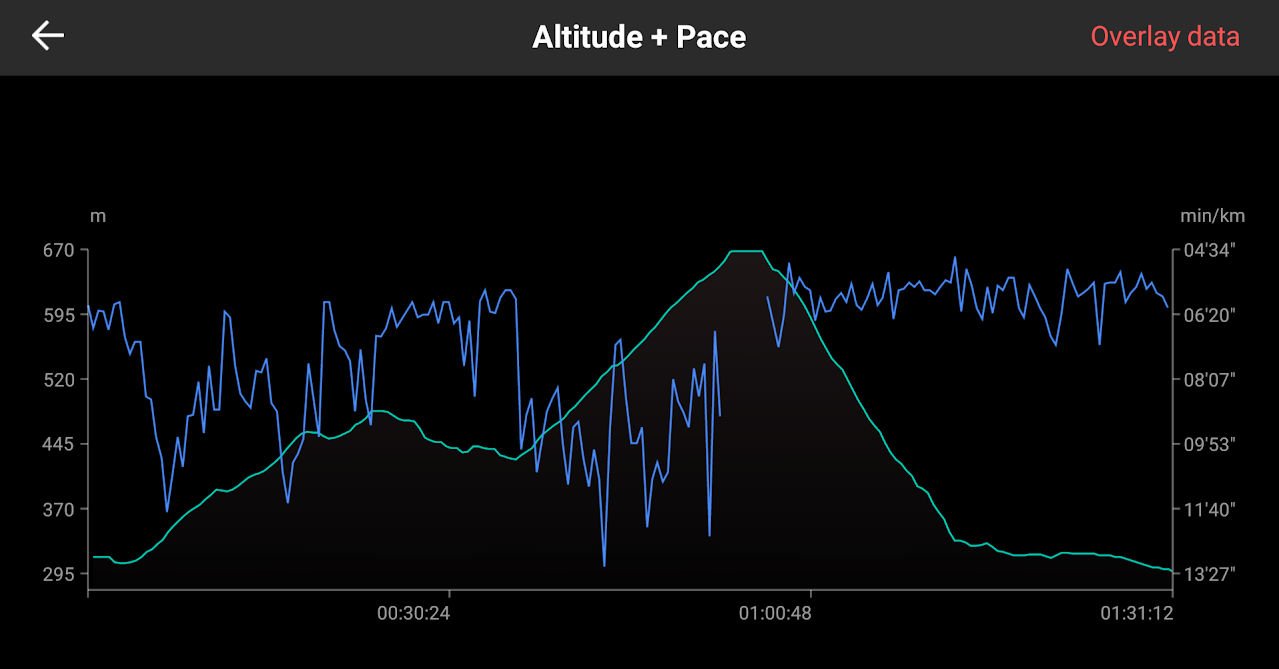 ---
This was run number ten in November and run number 131 in my current running streak.
Thank you for reading this #exhaust report.
---


Join Actifit program, stay fit and earn crypto - STEEM, AFIT, AFITX, PAL, SPORTS, ...
Vote for Actifit as a Witness
Official Actifit links: Discord | Website | Android app | iOS app | FAQs | Text Tutorial
Disclaimer:
I am a long-time Actifit user and ambassador for the program. Please, ask me anything about it.


Better and better
---
Check out some detailed info at my EXHAUST page
Join me in testing out EXHAUST!