I just finished a 4.117km running that lasted about 0hh:24mm:39ss !
---
11th day of 11th month was concluded with 11th run.
Four laps on the uphill street section in front of our house.
I did the same run two nights ago.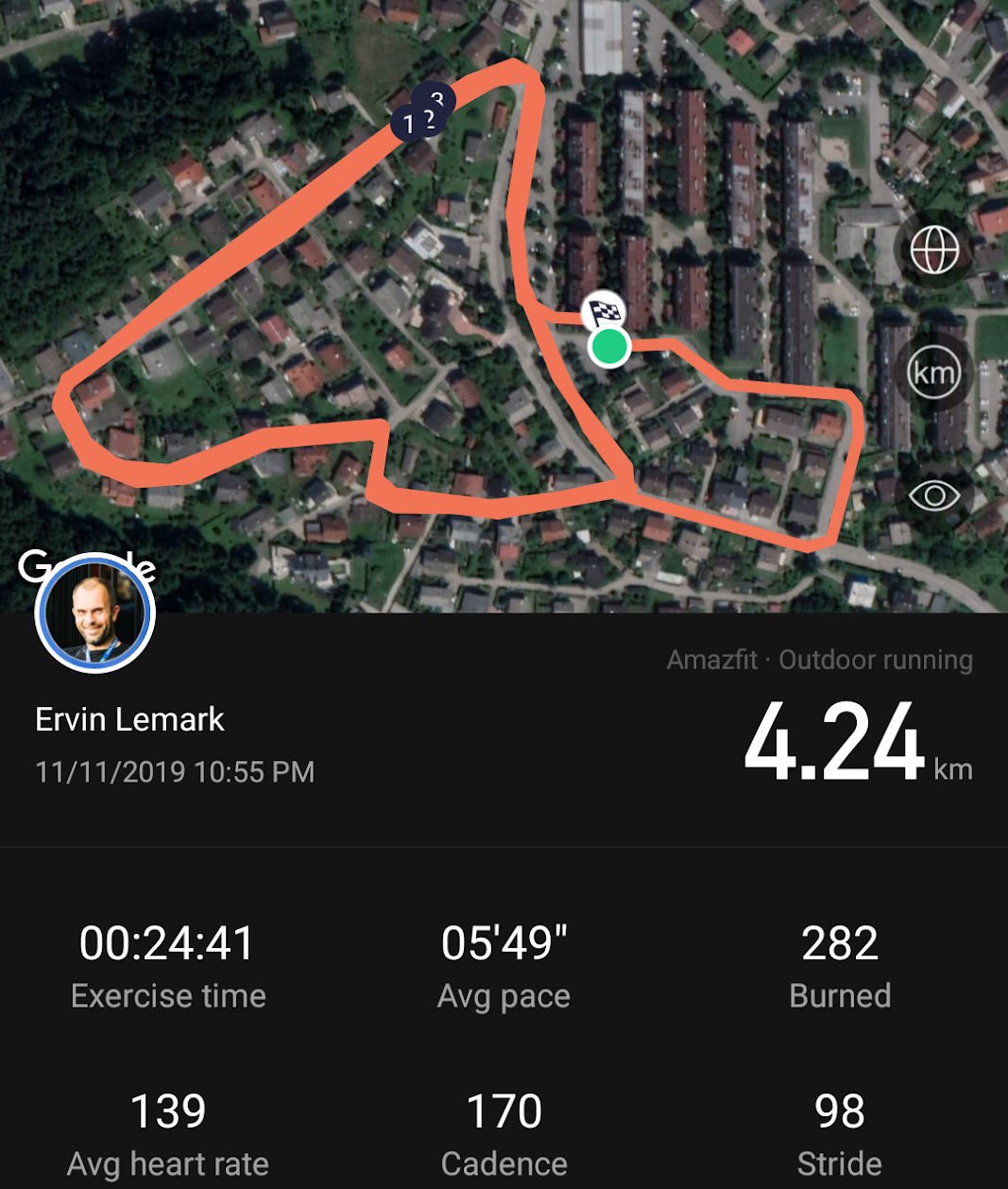 You can see that the uphill sections were run at a progressive pace which is good. I just wanted them to be consistent. This way it is even better.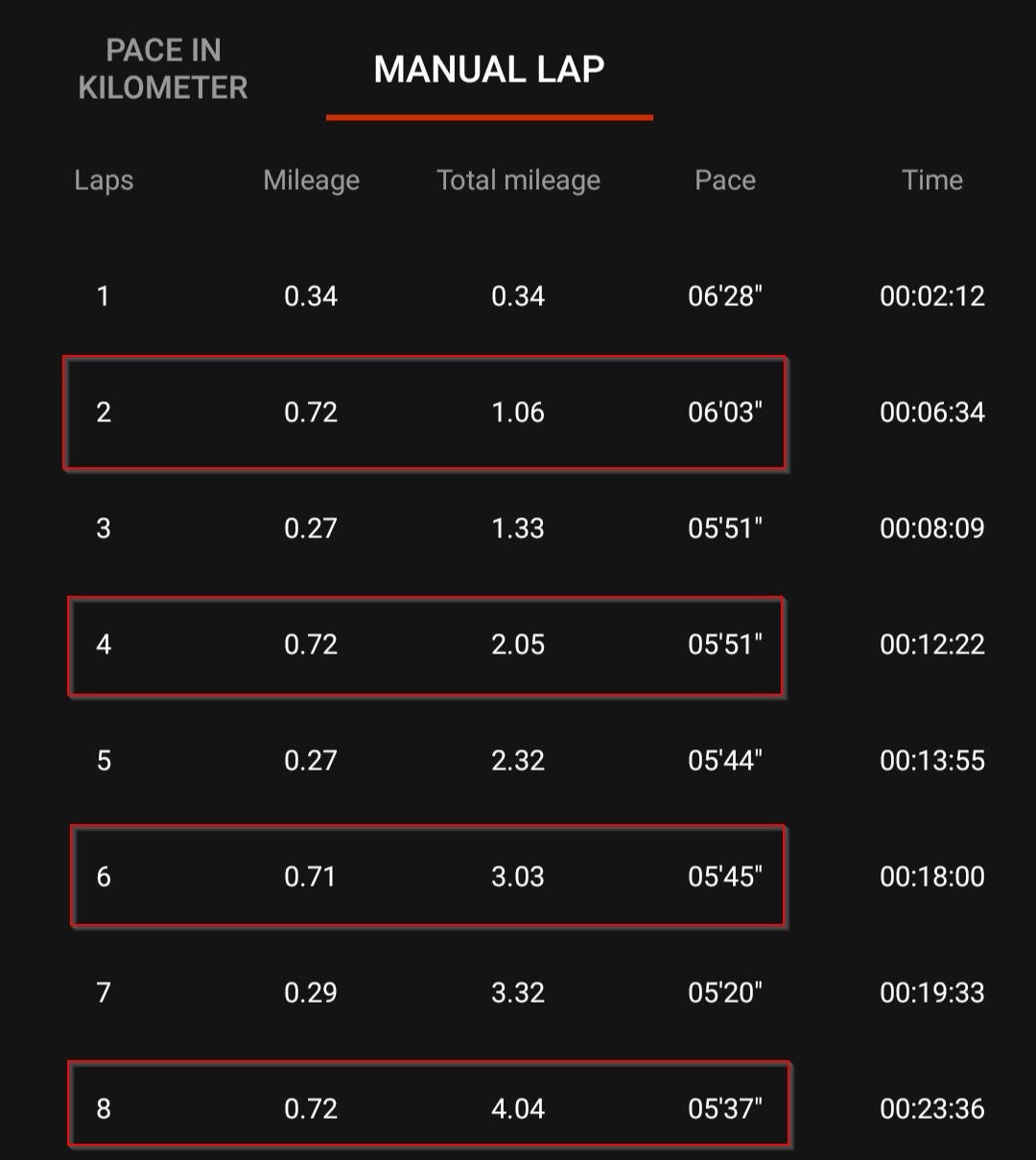 ---
The altitude profile (green line) isn't as accurate as it should be. It might be that the weather has to do something with it. It was rainy after all. The pace (blue line) is opposite to the altitude which is to be expected.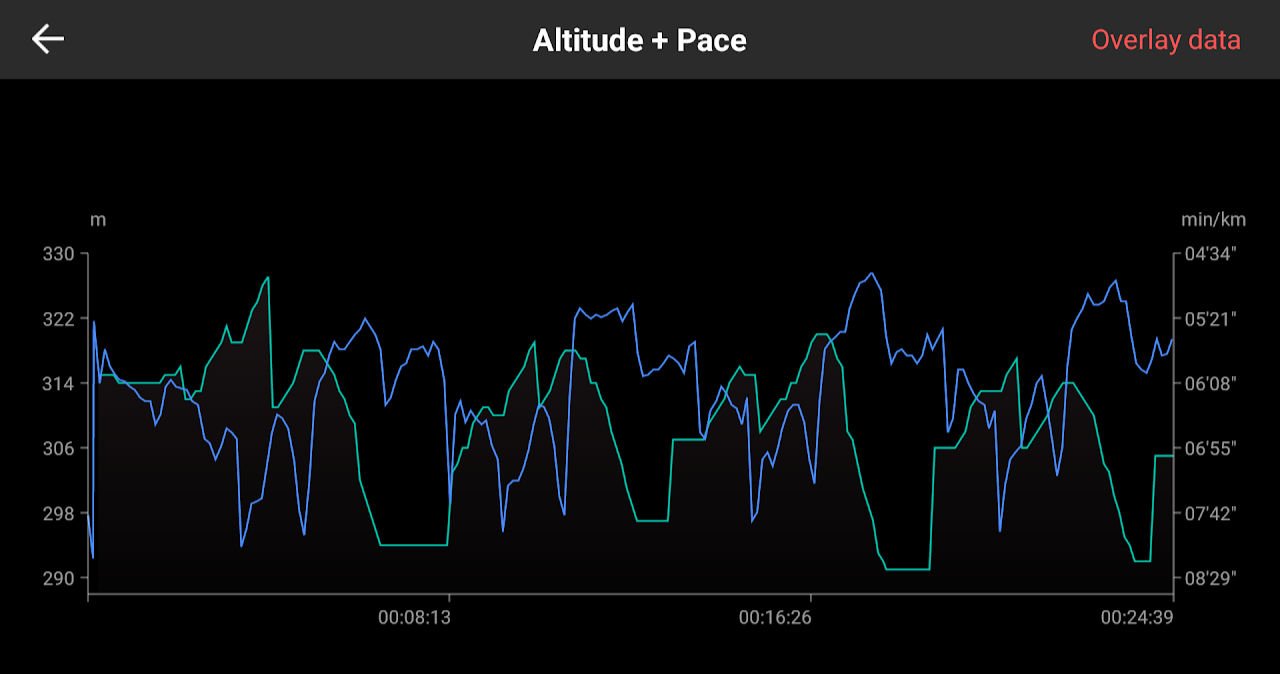 ---
I didn't push the pace yet it is good to see that I did the run in a sub six pace. With almost 100 meters of climb and 40% of it being uphill, it was a decent pace.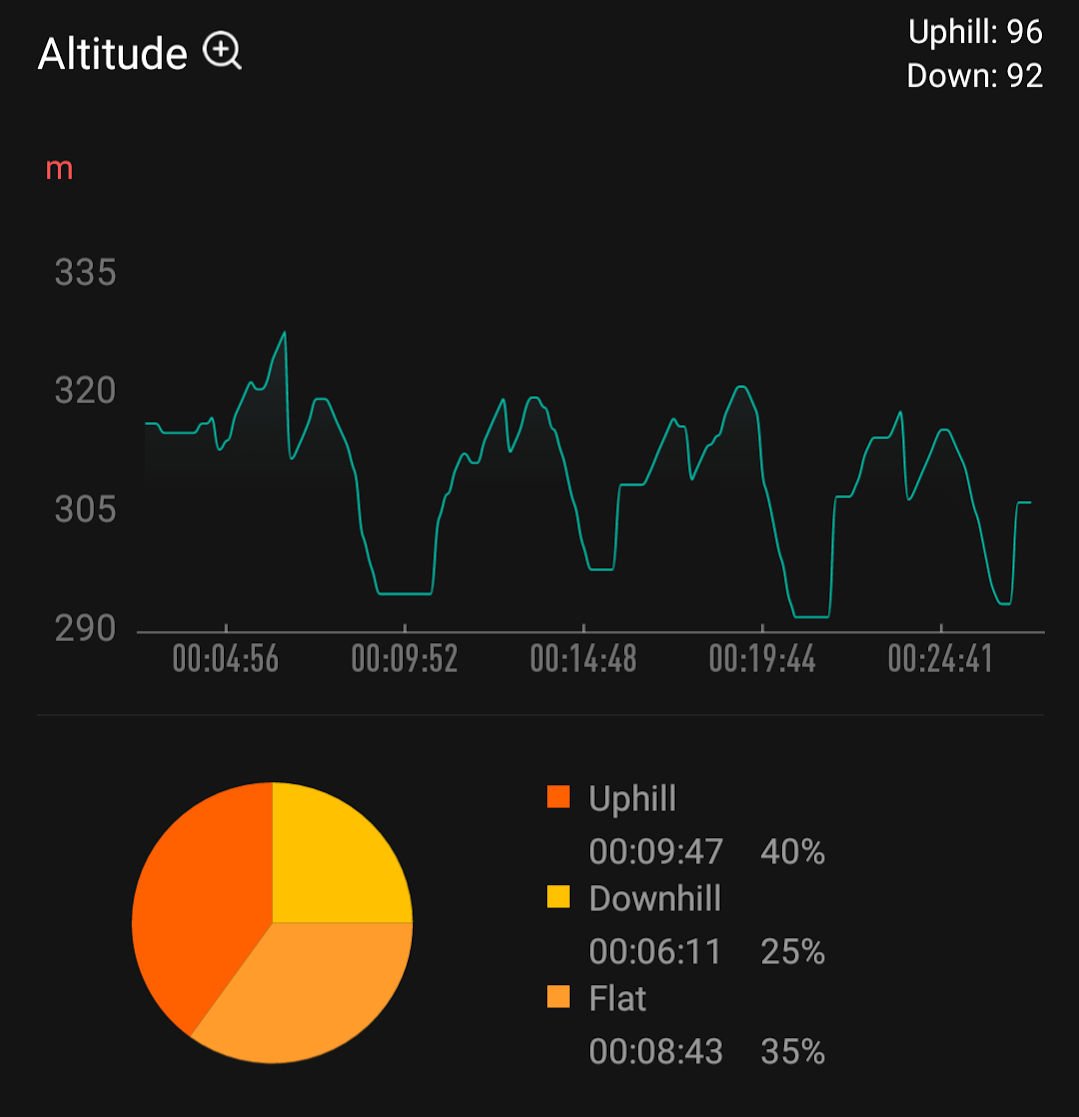 ---
Good night, my fellow running friends.
---


Join Actifit program, stay fit and earn crypto - STEEM, AFIT, AFITX, PAL, SPORTS, ...
Vote for Actifit as a Witness
Official Actifit links: Discord | Website | Android app | iOS app | FAQs | Text Tutorial
Disclaimer:
I am a long-time Actifit user and ambassador for the program. Please, ask me anything about it.


Better and better
---
Check out some detailed info at my EXHAUST page
Join me in testing out EXHAUST!