I just finished an afternoon climbing that lasted about 2hh:0mm:0ss !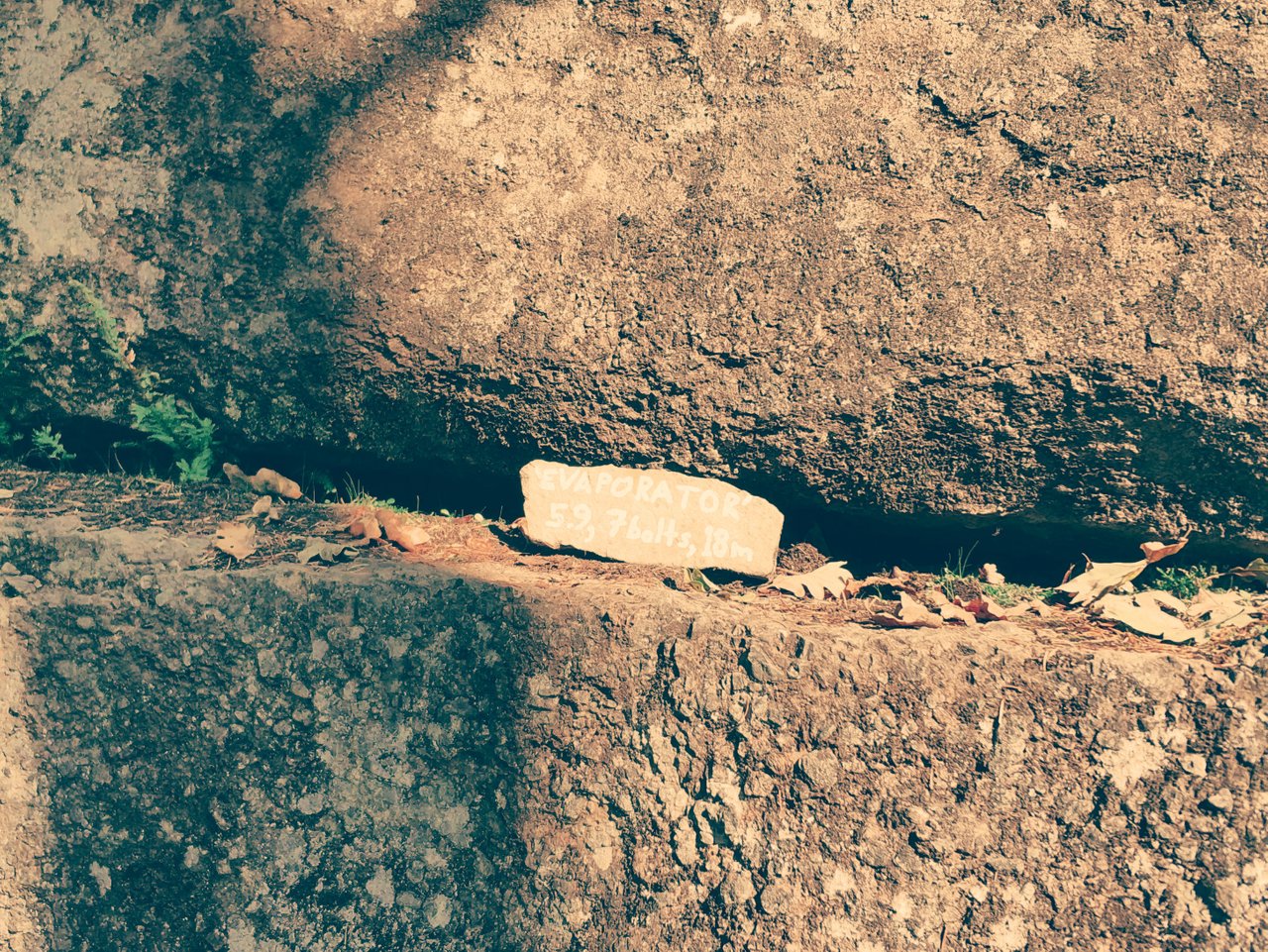 Got out and climbed three different routes out there. Nice to see that there's some new development ongoing in the area still. I always get a kick out of seeing various placards or signs for routes.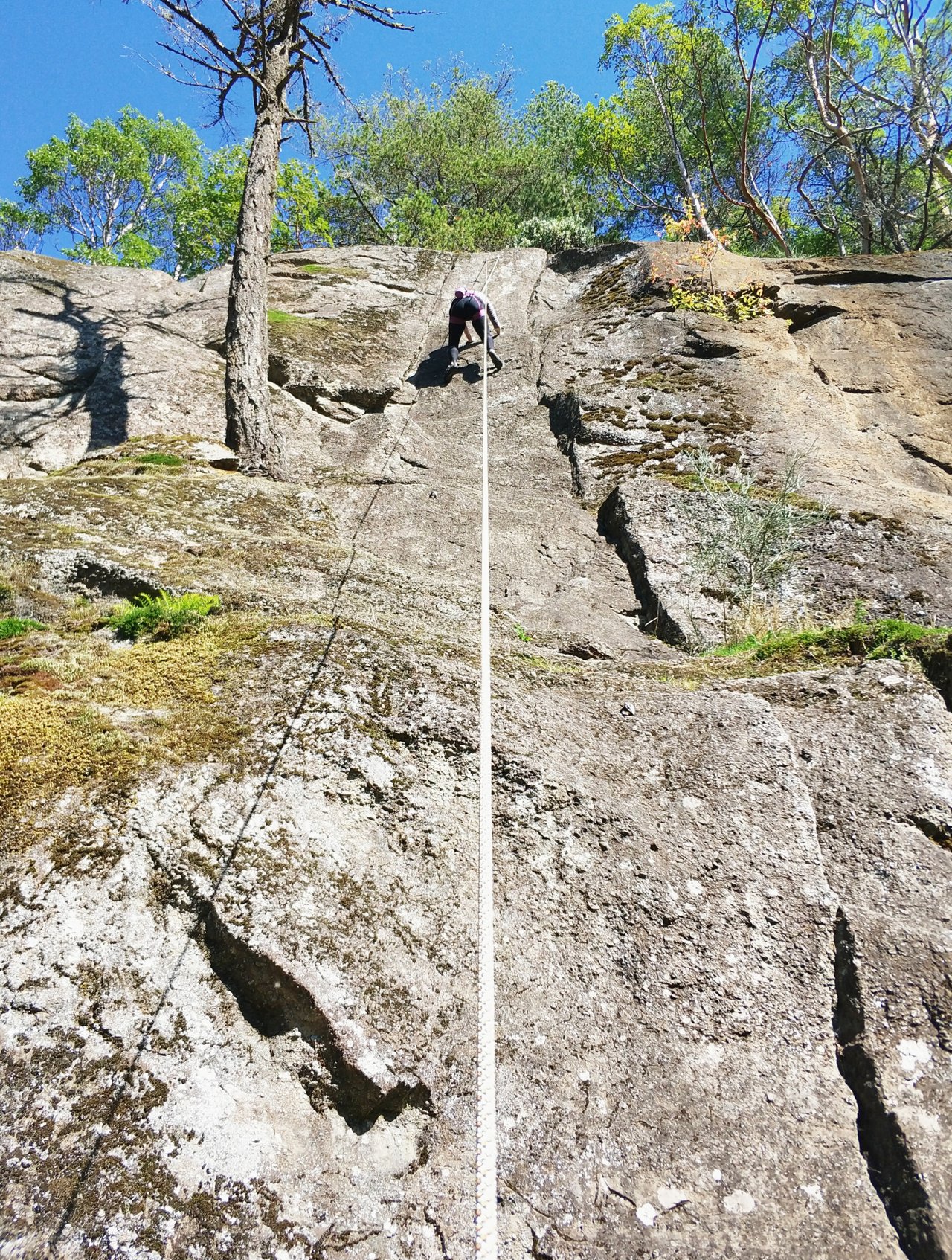 Yesterday, I took a 'mental health day' off of work. The day started by checking the forecast, and immediately understanding that if I were to go to work and look out the window at the blue-sky all day from my desk, that I would lose my fucking mind.
---
Enter: the day off.
@caitycat and I got out for a nice morning / early afternoon of climbing at the Nanaimo River. I always forget how pebble-y and conglomerate / basalt the style of climbing there is. Not a whole lot of positive handholds, and the routes are generally less than vertical -- requiring a lot of trust in your feet and some solid balancing.
Hips into the wall;
Trust your feet;
Learn how to hold onto a sloper of pebbles rather than nice crimps or jugs.
---
First route (5.9 - "Evaporator") wasn't very fun or interesting -- I think it was bolted because it was the obvious blank face in the wall;
2nd route (5.8 - I forget the name off-hand) - An enjoyable 1-star 5.8 route. Nice an easy climbing for @caitycat to get into it;
3rd route (5.10a - "Bat Shit") -- Now we're getting into it. This climb has some nicer features like side-pulls and some big flakes to get into some interesting body positions. Definitely a bit more enjoyable.
---
Getting out there yesterday has inspired me to work on the GIS database back end. Gonna work on it this weekend, and hopefully get a proof-of-concept running where I can start ticking some climbs (indoor or outdoor), and getting some route developers like @flemingfarm to start adding info for their crags.
Stay tuned! And if you're a fan of [MountainProject or TheCrag -- let me know what some of your favorite features are!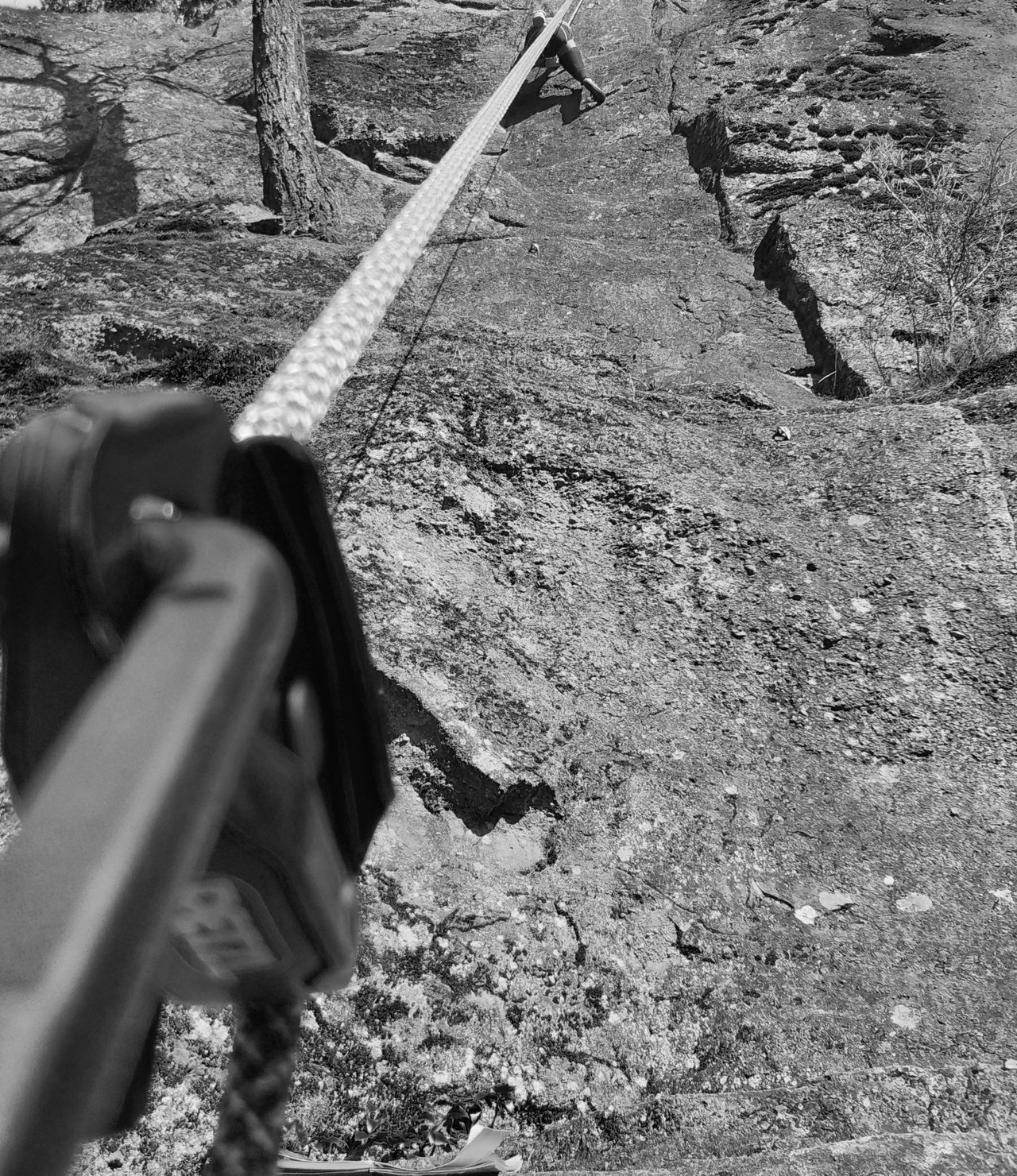 Check out some detailed info at my EXHAUST page
Join me in testing out EXHAUST!