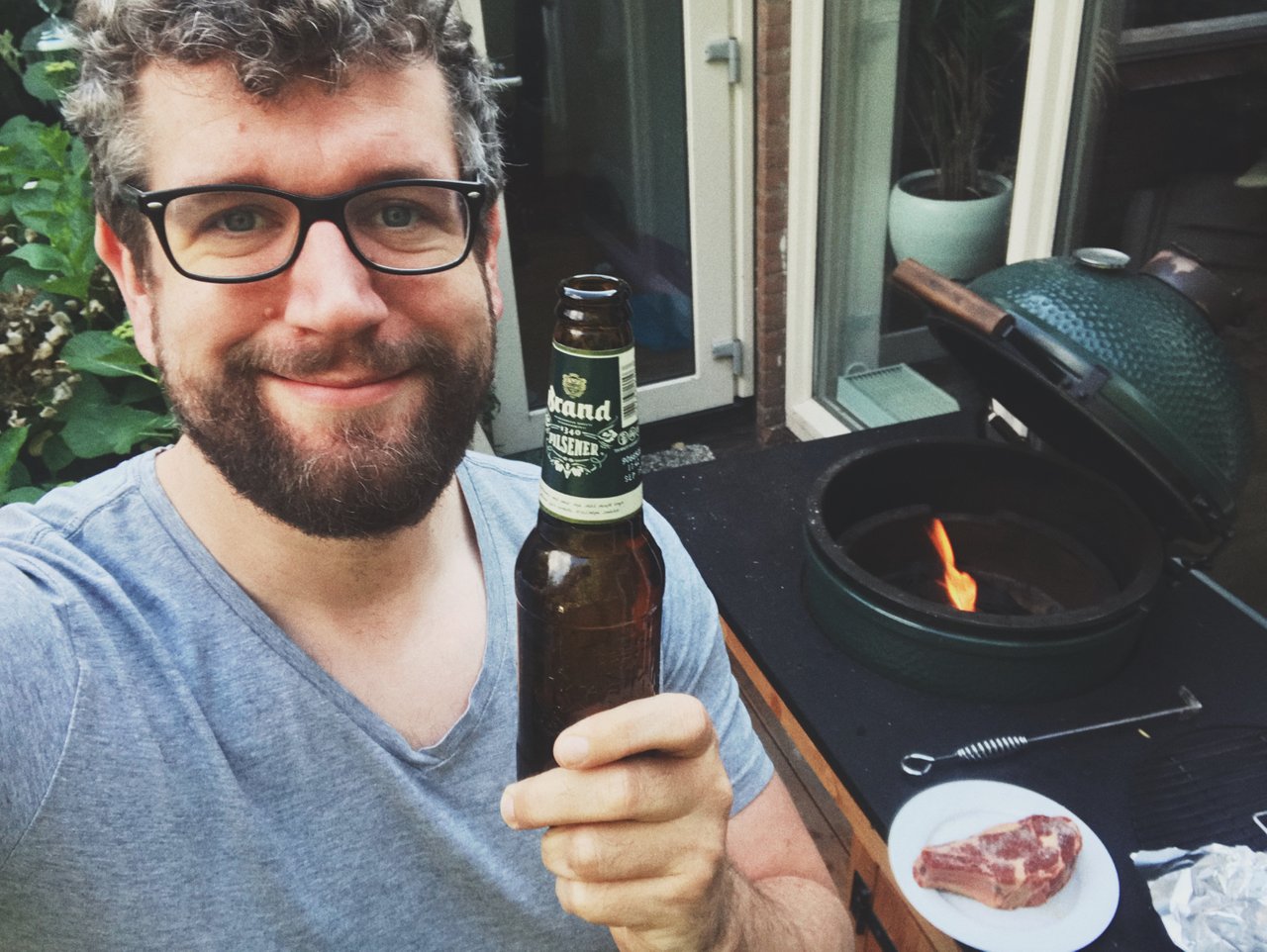 ---
Tomorrow is ascension day and that is a day off for everyone in the Netherlands.
I expected my dad here tonight but because of ascension day, he decided to go up North of the Netherlands a day earlier.
In other words, he missed this:
---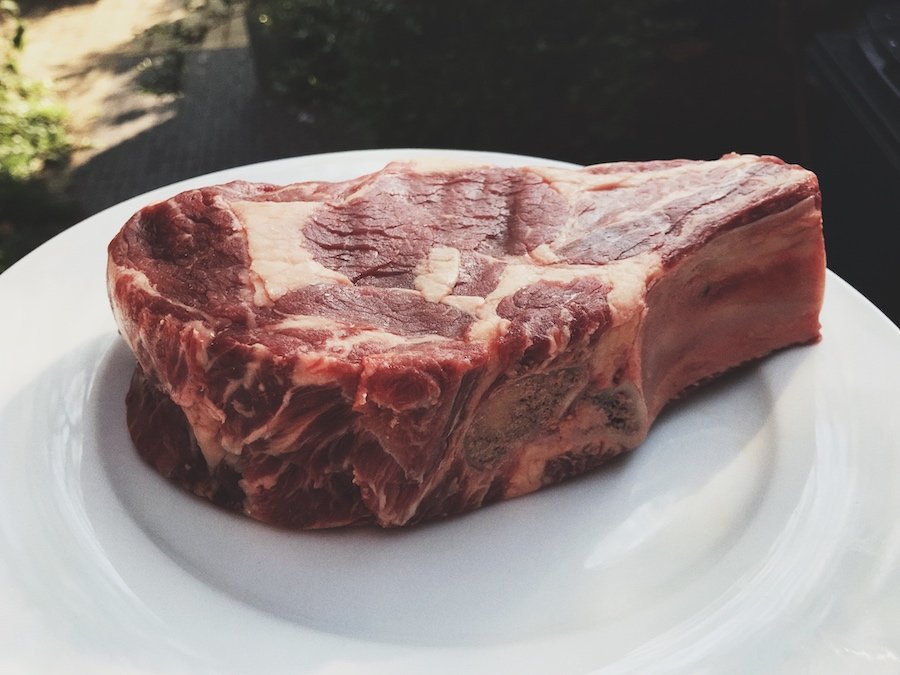 ---
This is a 750g côte de boeuf steak. It's Ribeye with the bone still attached.
I had not prepared a steak this thick before so I did some research and realized it's the same process, as usual, it will just take a little longer to get the internal temp to 55c.
I lid the Green Egg and brought it to 200c.
As per instruction, I found online I decided to get a nice color on the side of the steak first.
---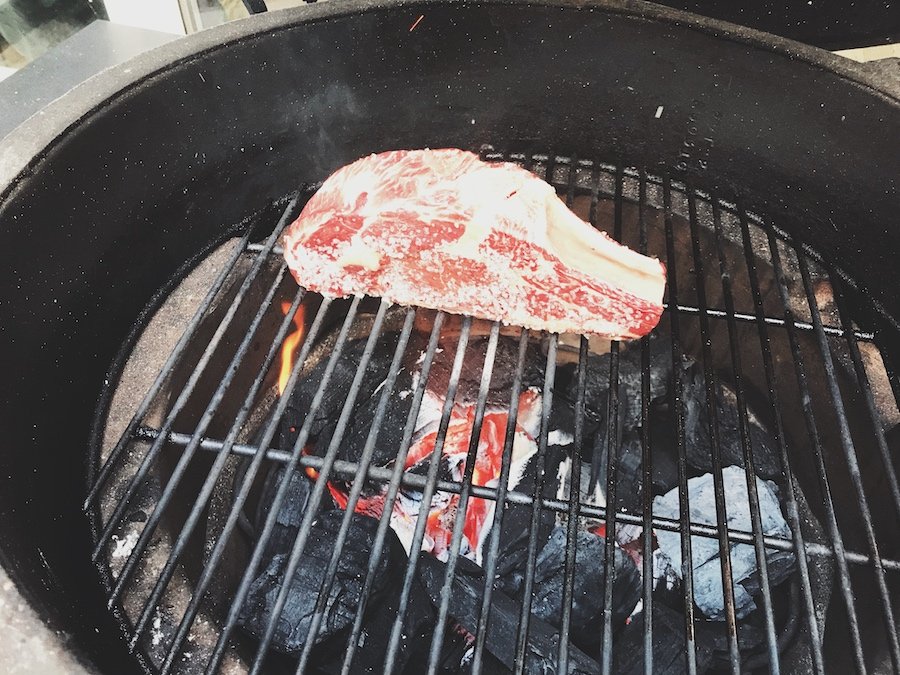 ---
When that was done I grilled the steak as usual. Flipping it every 2 minutes or so.
A thermometer is invaluable here. It takes all the guessing away.
Just grill untill it says 50-52c.
---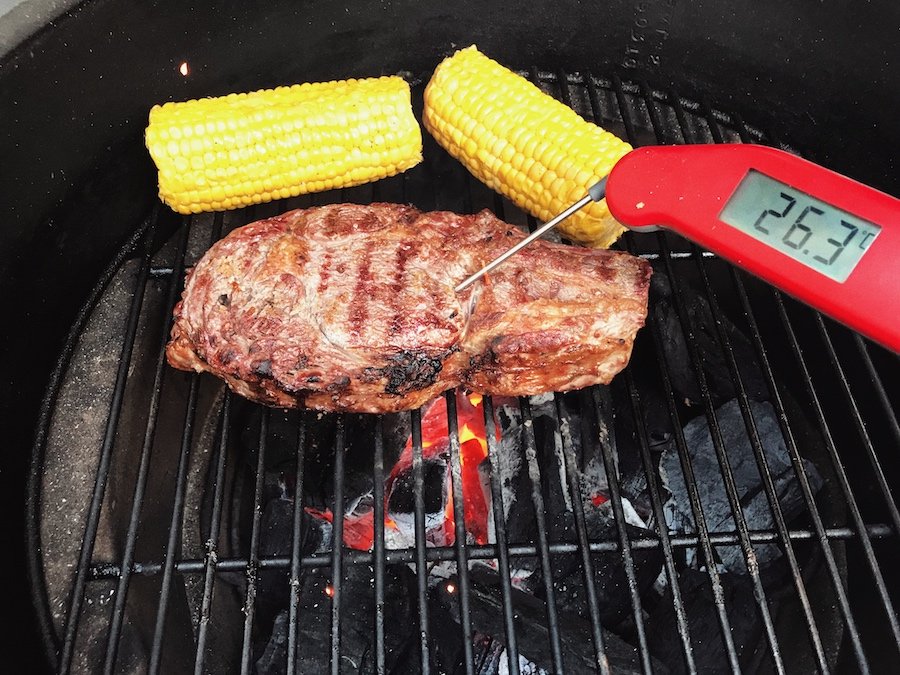 ---
I took the steak off at 50c and let it rest. The internal temp of the Steak will continue to rise even though it's not on the grill. It's the biggest secret about grilling I can share. Let it rest for 5 minutes and the internal temp is 55-56c and perfect (for me).
---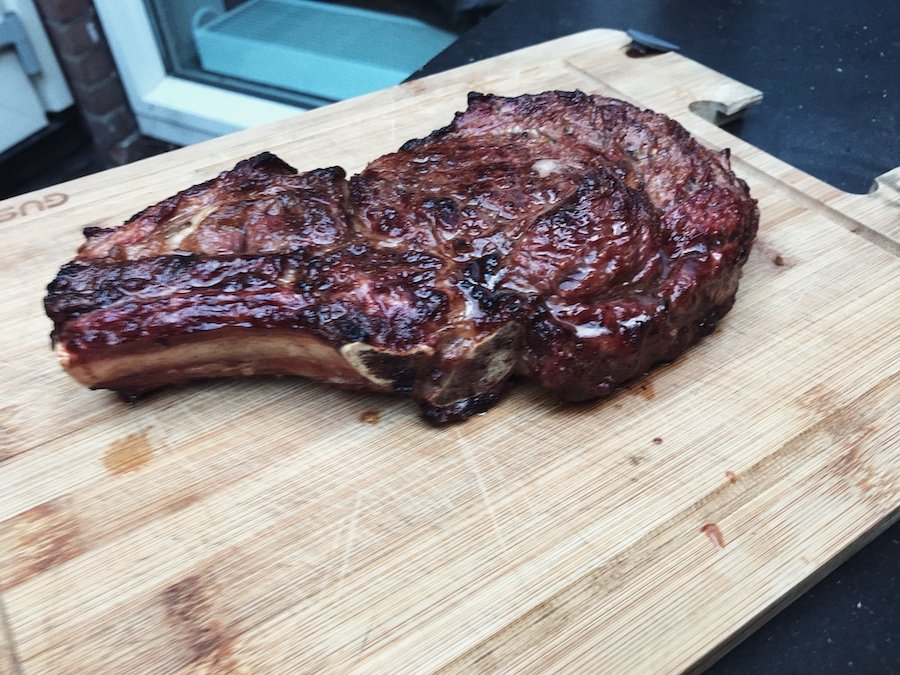 ---
Here's the rest of tonight's feast! Some potatoes, corn and a mustard sauce Bianca made.
---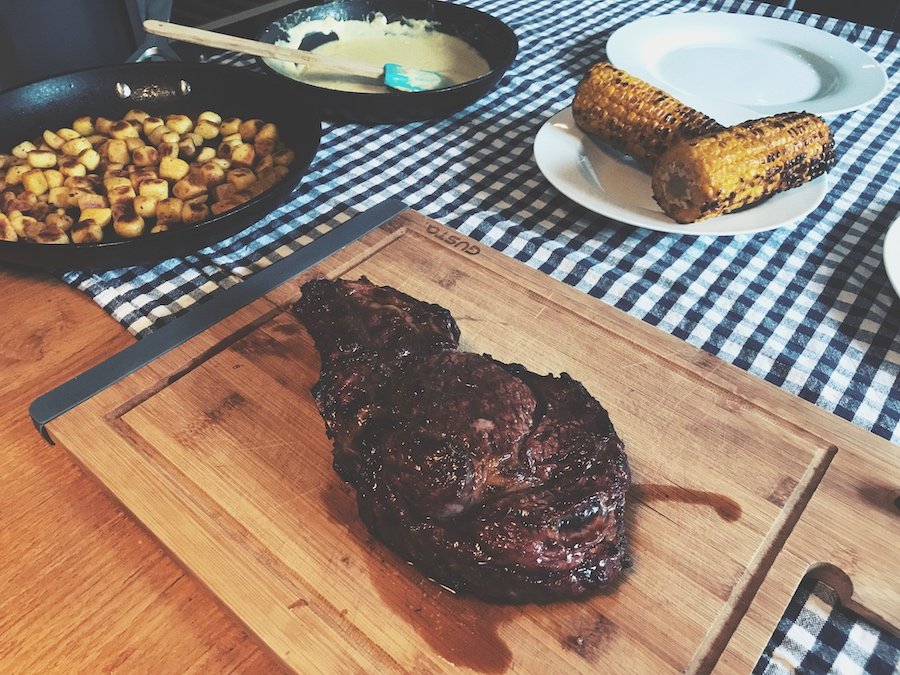 ---
But the proof is always when you cut the steak. I can't stand it when I watch a youtube video and they don't cut the steak when they are done. I always show the cut! Whether it's bad or good.
This time. Yes, I was very happy! The steak was prepared near perfect!
---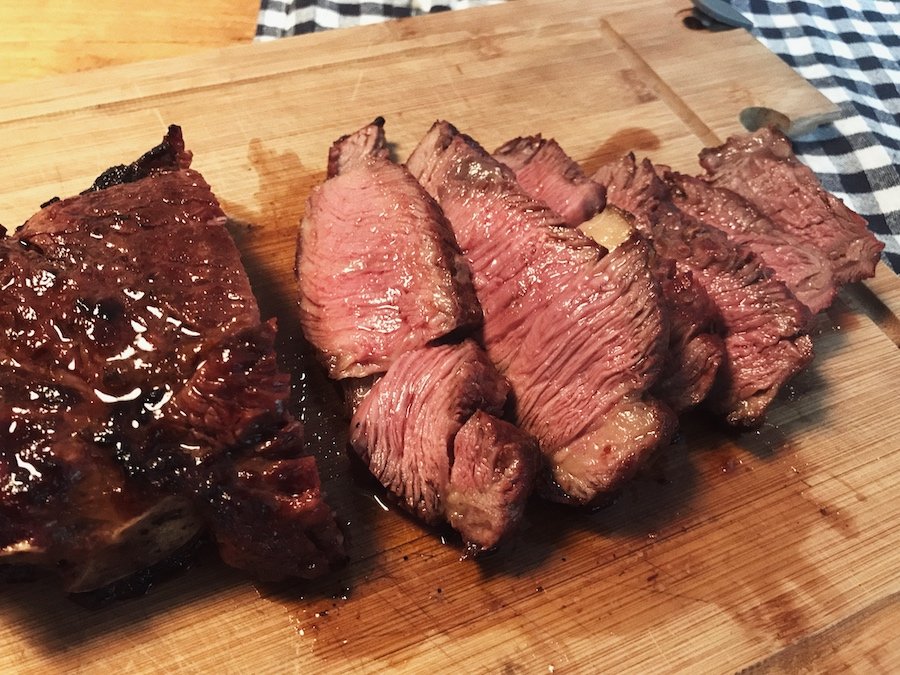 ---
This meal was a feast, I wish my dad could have been here!
---

---
Please consider us for your witness vote if you think we deserve it here:
---
Vote for @blockbrothers via SteemConnect
Set blockbrothers as your proxy via SteemConnect
---
We are the creators of Steemify a notification app for your Steemit account for iOS.
Get it Here: