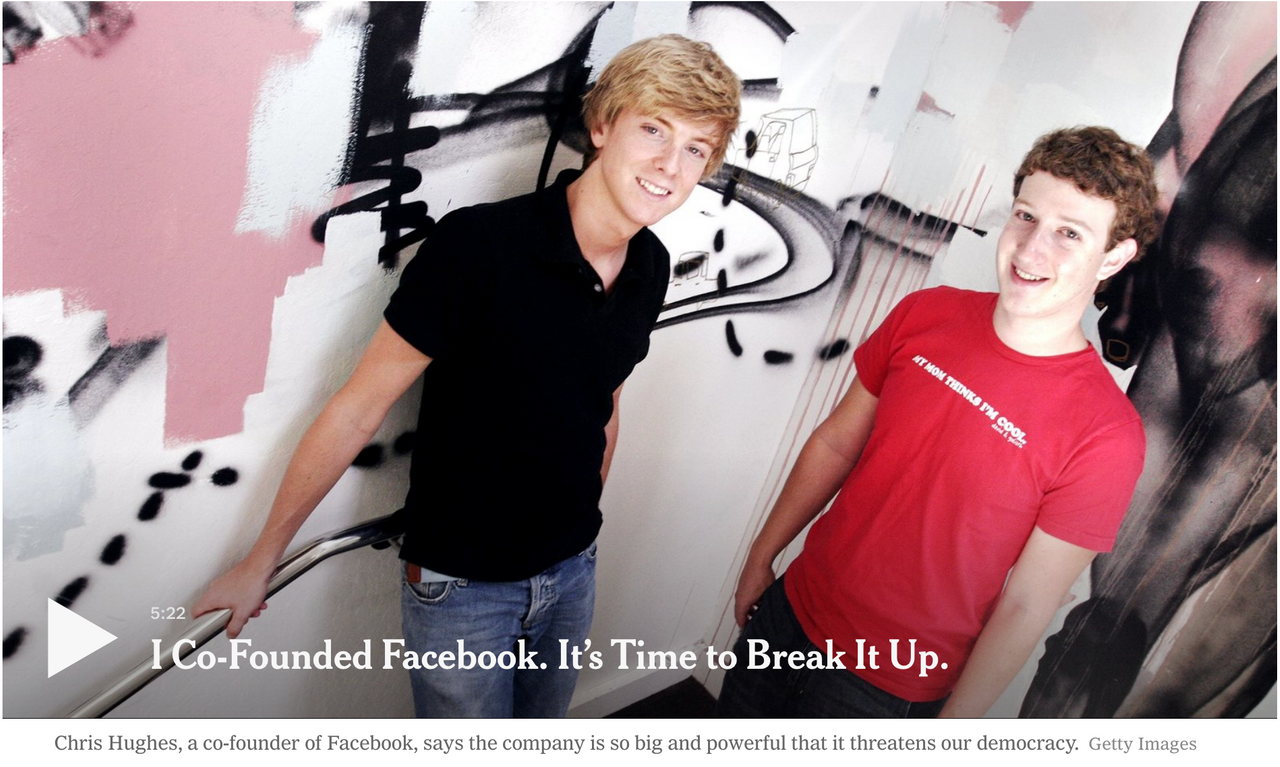 [New York Times]
Last week Chris Hughes, one of Facebook's founders, eloquently set out in the New York Times the extreme danger that Facebook's near monopoly over social media presents to free speech, democracy, innovation and economic growth.
He called for the US government to break up Facebook using US anti-trust law, as was done to the Standard Oil monopoly a century ago. He also called for a new government regulator to police Facebook.
You can watch the video here.
But US anti-trust law is weak and ineffectual.
FTC led legal actions take forever (see IBM & Microsoft).
Regulations harm innovation, entrench incumbents and regulators often become captured by those they regulate. This is a 100% certainty given In light of the unfortunate reality that Zuckerberg can destroy a political career with keystroke and has an almost unlimited chequebook for "campaign contributions".
There is a much better legal solution to reigning in Facebook's almost absolute power:
JPB Liberty's Class Action Lawsuit against Facebook & Google's Crypto Ad Ban.
The mass exercise of private legal rights of action for huge damages under the favourable anti-trust law of a US friendly jurisdiction is a far better solution than relying on government action or introducing more innovation-stifling regulations.
Plus it has a much better chance of success and can put money in the pocket of everyone who supports it.
If you are a Steemian you can sign up simply by sending an encrypted memo to @jpbliberty saying "Join Crypto Class Action. My [email/Telegram/Skype] is [xxx]."
If you'd like to support financially and receive SUFB tokens for a share of the damages award then you can do so on Fundition or buy SUFB tokens on Steem Engine.