Dear community,
After the recent row of scandals surrounding Facebook gathering users data you may wonder how to protect yourself from leaking your records to this largest social media platform.
Mozilla came with some help, releasing new add-on specifically created to stop Facebook tracking your online activity.
The add-on is called "Facebook Container" and it acts by splitting
"Facebook identity into a separate container that makes it harder for Facebook to track (their) visits to other websites with third-party cookies."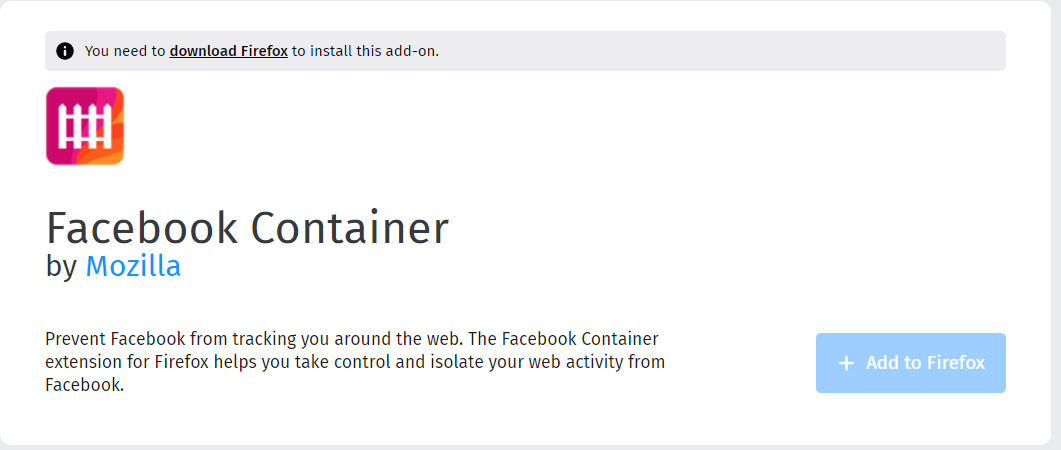 After installing the add-on user gets logged out of Facebook and all the locally stored tracking details are deleted. When you log in to Facebook again, the Firefox will take you to a new distinctive blue tab, which isolates your browsing session. Actions done within facebook, like 'Like' or 'Share' will be done in the same tab, however when you click any links shared by other users then the target page should load in a separate tab.
Mozilla suspends Facebook advertisements
Mozilla also announced it will suspend all Facebook advertisements until the privacy issues are sorted.
Is using Mozilla add-on enough?
Certainly not, however it's a step in the right direction to take if you care about your privacy.
Add-on can be downloaded from:
https://addons.mozilla.org/en-US/firefox/addon/facebook-container/