Did you know?
Elephants are very social - even to other animal species. They are making friends very easy.
Another interesting fact - they can not jump at all. Since their bodyweight is that heavy. They are just physically not able to jump.
To gain so much weight they need to eat a ton of grass per day. What does everyone say? A ton a day, keeps the doctor away? No?
Elephants also think that humans - who are much smaller than themselves are more like cute. They actually like us. Okay - depending of course what elephant we are talking about - as wild elephants are not always that friendly.
As we humans do have friends - so do animals aswell. At least a few of them - and Elephants are one of them.
They do not necessary need elephant friends, as other animals work aswell. It can also be a dog or something else.
I hope you liked this fact as much as I did!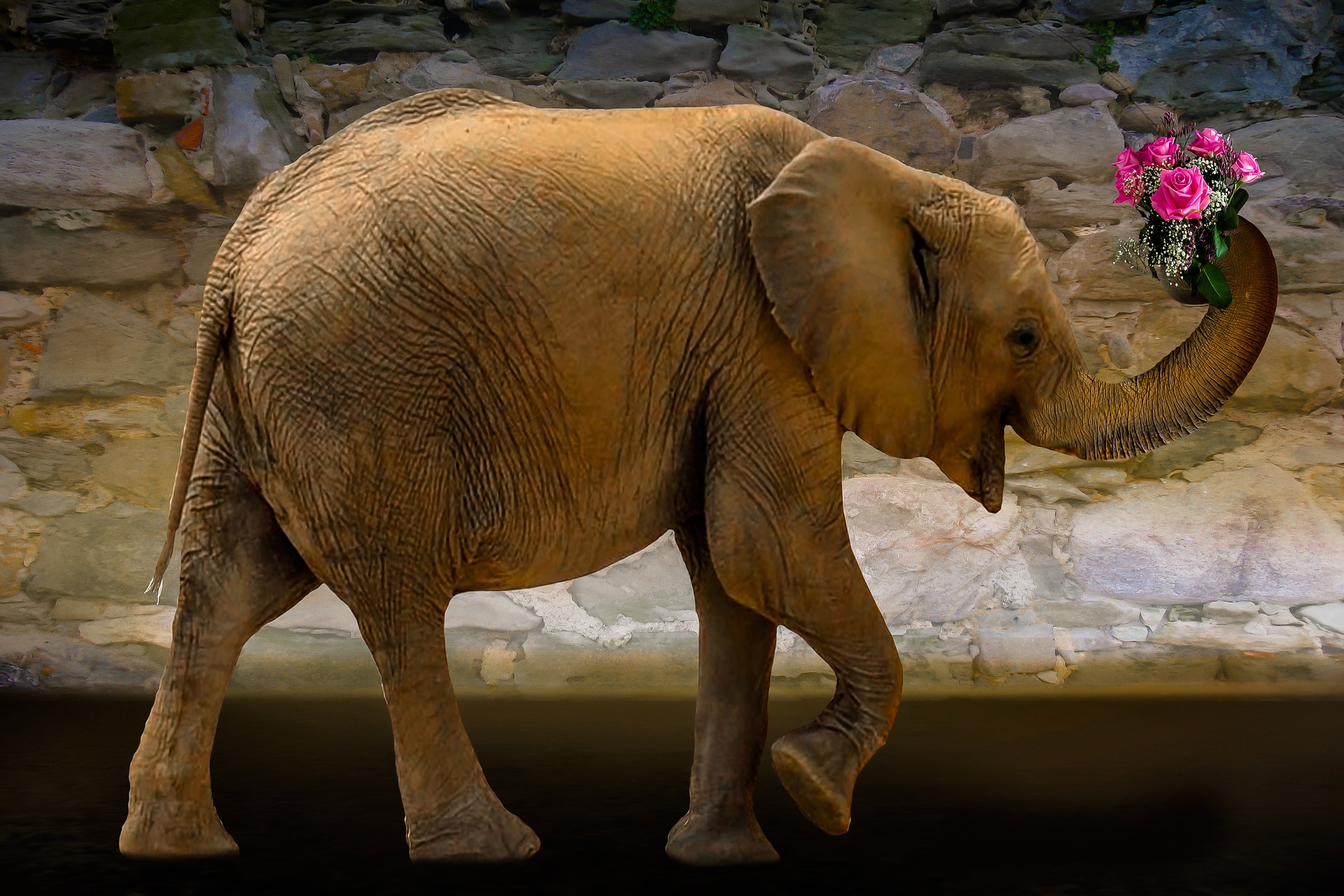 Image license CC0 Creative Commons | Picture taken from: https://pixabay.com/en/animals-nature-elephant-flowers-3193669/
You can find daily facts on this blog!