If you've ever came across carrots being mentioned in old literature, you should know that the author probably had a totally different picture of this vegetable in his head. It's because until the 17th century carrots were not orange at all.
A bit of history
Carrot's wild ancestors probably originated somewhere in Persia. What's interesting, in the early days they were grown for their leaves and seeds rather than the root. It is believed that the carrot in its modern form came from Afghanistan, where it was cultivated since around the 10th century. It seems that the plant was brought to Europe by Moorish invaders. The first mentions about this vegetable in Europe appeared in Spain in the 12th century. In the next two centuries it reached other countries: Italy, France, Germany and Netherlands.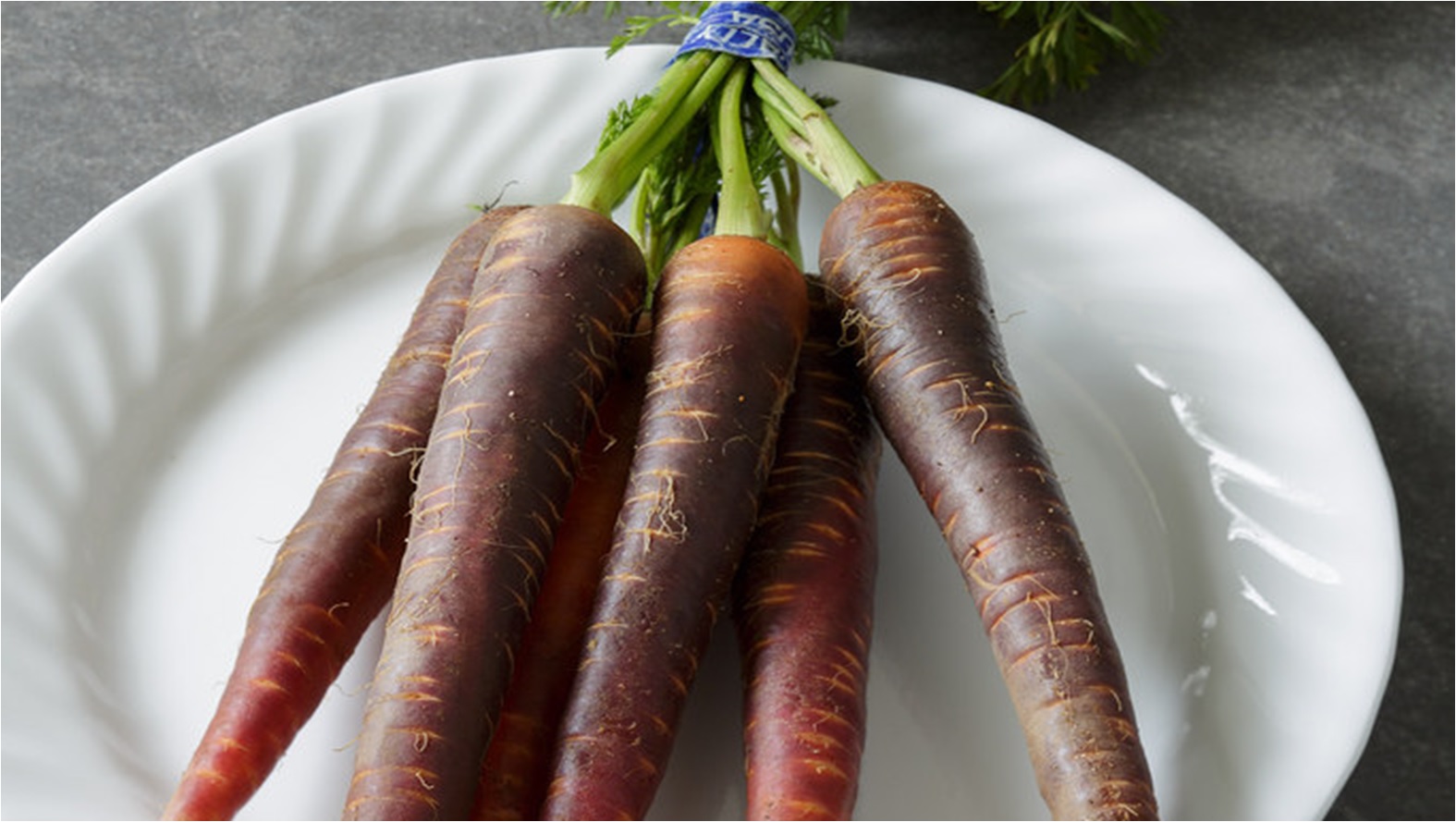 Carrots in ther original color; fot. Flickr (John Loo)
Purple like a carrot
Most carrots at that time had a dark purple color. Sometimes you could find a white or yellow root but that was due to a mutation. Researchers believe that orange color was either not seen at all or was something rare. Purple carrots not only looked different but also had a slightly different taste – intensely sweet, sometimes with a little peppery note. They owed their purple color to chemical compounds called anthocyanins.
Dutch patriotism
Some time after the vegetable had arrived to Europe, the Dutch became experts in carrot farming. It was them that between the 16th and 17th century bred the orange carrot from the white and yellow colored ones. It is believed that one of the reasons could be Dutch patriotism. Today we won't find orange on their flag but that color is loved by Dutch people. It all started with prince William the Silent or Willem van Oranje, as he's known there. And oranje in Dutch means orange. When he became the national hero of the country, the color associated with him became one of its symbols.
Orange revolution
The population of Netherlands quickly started to like the new kind of carrot. And not only because of the color. The orange vegetables had some more advantages – they were simply tastier and had a more appetizing appearance. The purple ones also stained cookware and hands, which was a big drawback. It wasn't long until the new carrot type conquered other countries slowly replacing the other colors. Today its domination is so huge that it's hard to imagine a carrot in a color different than orange.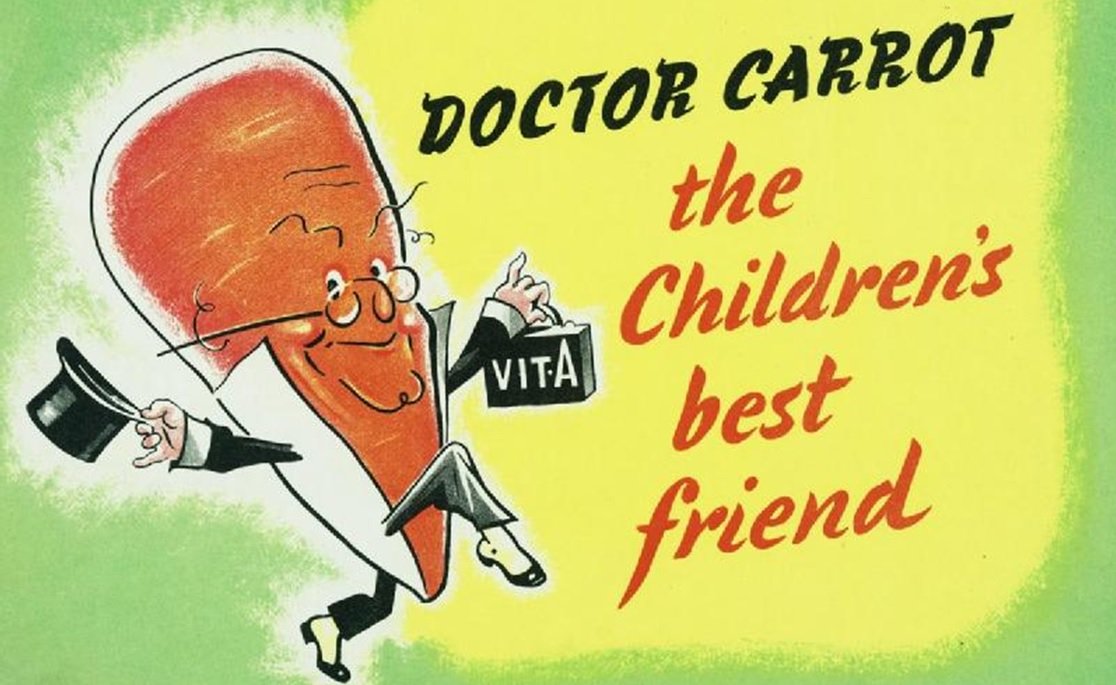 The image of an orange carrot is deeply rooted in our culture; fot. Wikimedia
Is purple the new orange?
Purple, white and yellow carrots still can be bought. In the recent years they are even gaining more and more popularity. Many people think that carrots in their original color are healthier than the orange ones. They have much more antioxidants and up to 5 times more falcarinol and fenolics. Dr Hazel MacTavish-West suggests that they can prevent cardiovascular disease, reduce the risk of cancer and reverse the negative effects of high-fat diet. Other positive effects include protecting against viral and bacterial infections and lowering cholesterol levels.
Not just carrots
Carrot is not the only plant that not so long ago used to look completely different. For example strawberry in its modern big and juicy form didn't exist until the 18th century. The history of bananas is also quite interesting as they tasted totally different before the 1950s. Until then the most widespread was the Gros Michel variety. Those bananas that your grandfather loved were not only shorter and less curvy but also sweeter and more creamy than the ones we know today. Unfortunataly they were wiped out almost entirely by a disease and had to be replaced with a new cultivar called Cavendish which is now the dominant one. Scientists predict that the same thing might soon happen to this type of banana as well but so far we can still enjoy their taste.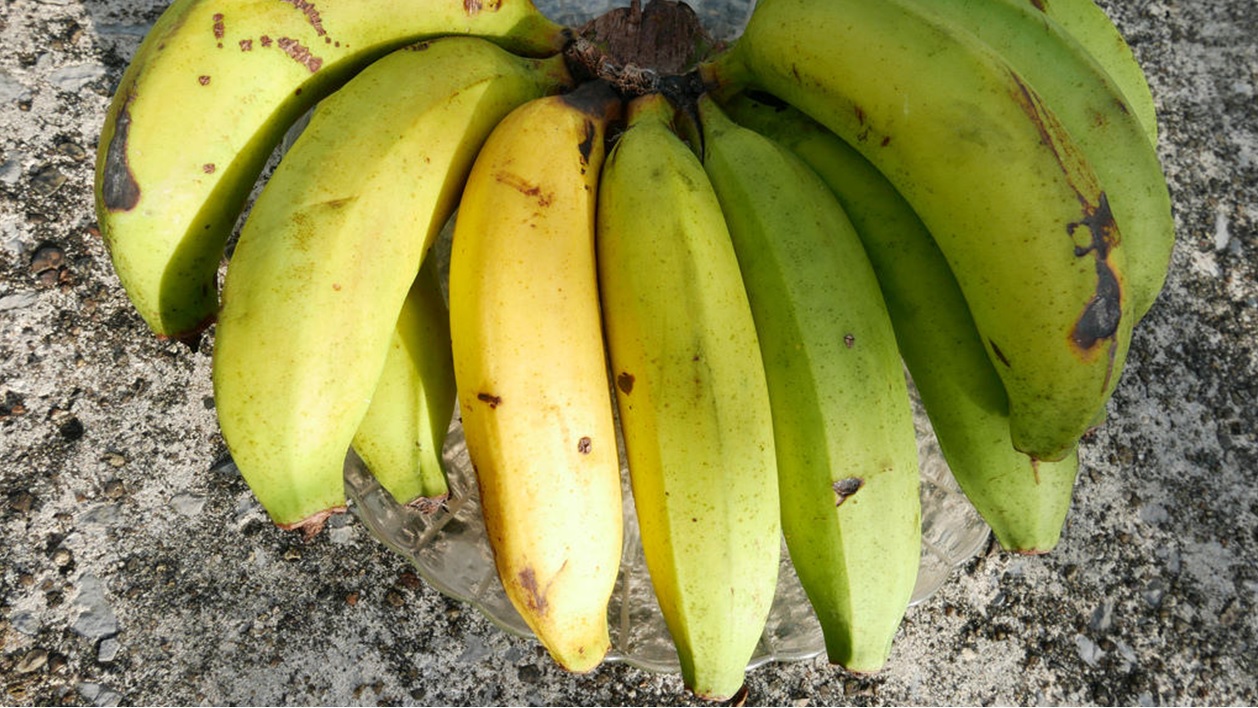 Gros Michel bananas; fot. Flickr (chipmunk_1)
bibliography:
The World Carrot Museum (carrotmuseum.co.uk)
Molly Warson, A Rainbow of Carrot Flavor, The Spruce, 23.10.2017
Carrots return to purple roots, BBC, 16.05.2002
Purple Carrots: Nutrition Facts and Health Benefits, Heal with Food
Sarah Kramer, Bananas looked totally different in the 1940s — before disaster struck, Businness Insider, 23.02.2016

Pictures under Creative Commons or Public Domain licence