While we were on vacation taking our 4 year old to Dr. Dobbs in St Louis Missouri we got to stop in Westville, Oklahoma and see my side of the family. We got to see my parents, my siblings, my nieces, and nephews. We even got to see my grandparents. Is family everything to you?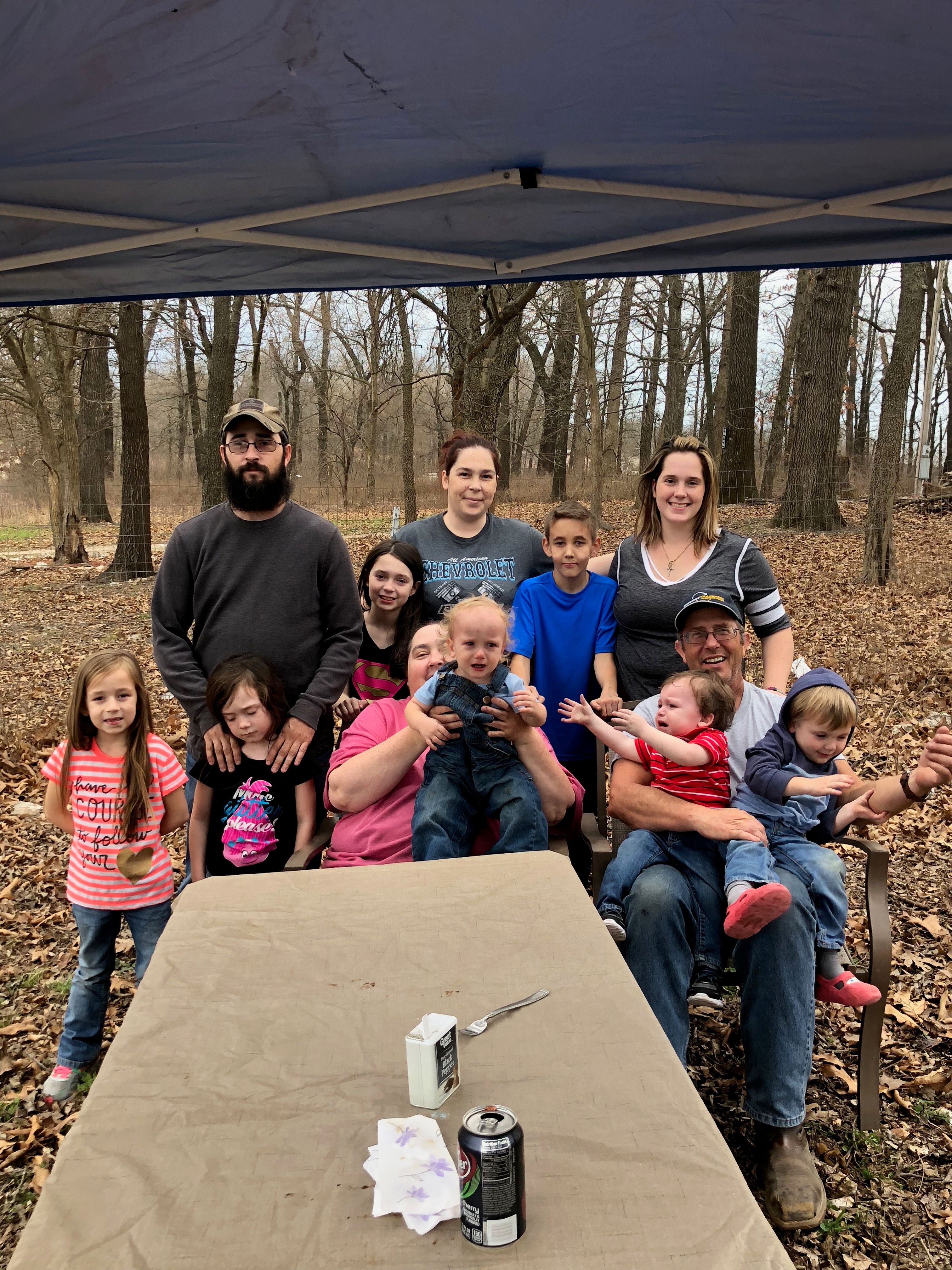 My parents with their kids and grandbabies. My parents are Fred and Janice. My brother Fred, my sister Clarissa, and myself. My nieces Addison, Trinity, and Khloe. My nephews Keegan and Xavier, and my boys Rhet and Atticus.
Ever since I was little we would go to Sunday dinner at my grandmothers house after church. This was my mom's mother because my dad's mother lived in Oregon. Every summer though I would go on the truck with my dad and would get to see her in Oregon for a week or so. My grandparents where a big part of my life. I would sit on my grandpa's lap and watch television, we would gather at the table to eat, and my grandma would take us to school some mornings. When I would visit my grandparents in Oregon we would have outings together, and my grandma and I loved doing puzzles together.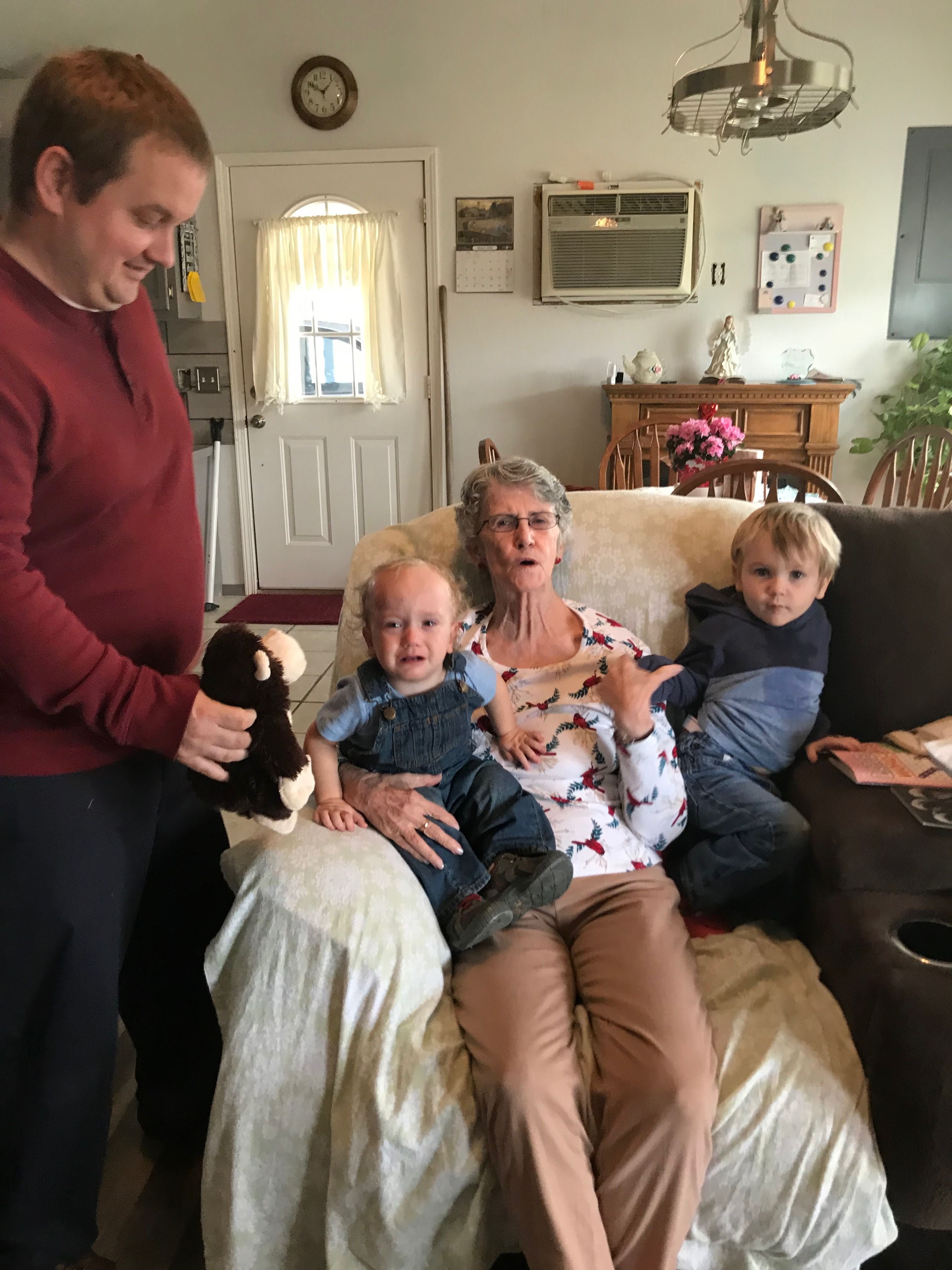 Grandma Dorothy Payne, my boys Rhet and Atticus, and husband Eric. Grandma Payne is my dad's mom who moved to Oklahoma finally, and who I am named after.
Since I have children I imagined my childrens grandparents would be more involved. The day of technology is so advanced it's easier to video chat with us since we live 600 miles from my parents and even more now from Eric's mom. They can easily call my kids and talk to them. We have even offered to pay for trips so they can come visit, considering my children are still little. We can't easily see our parents so when we do we make the most of our visit. This last visit with my family every kid and grandkid was together.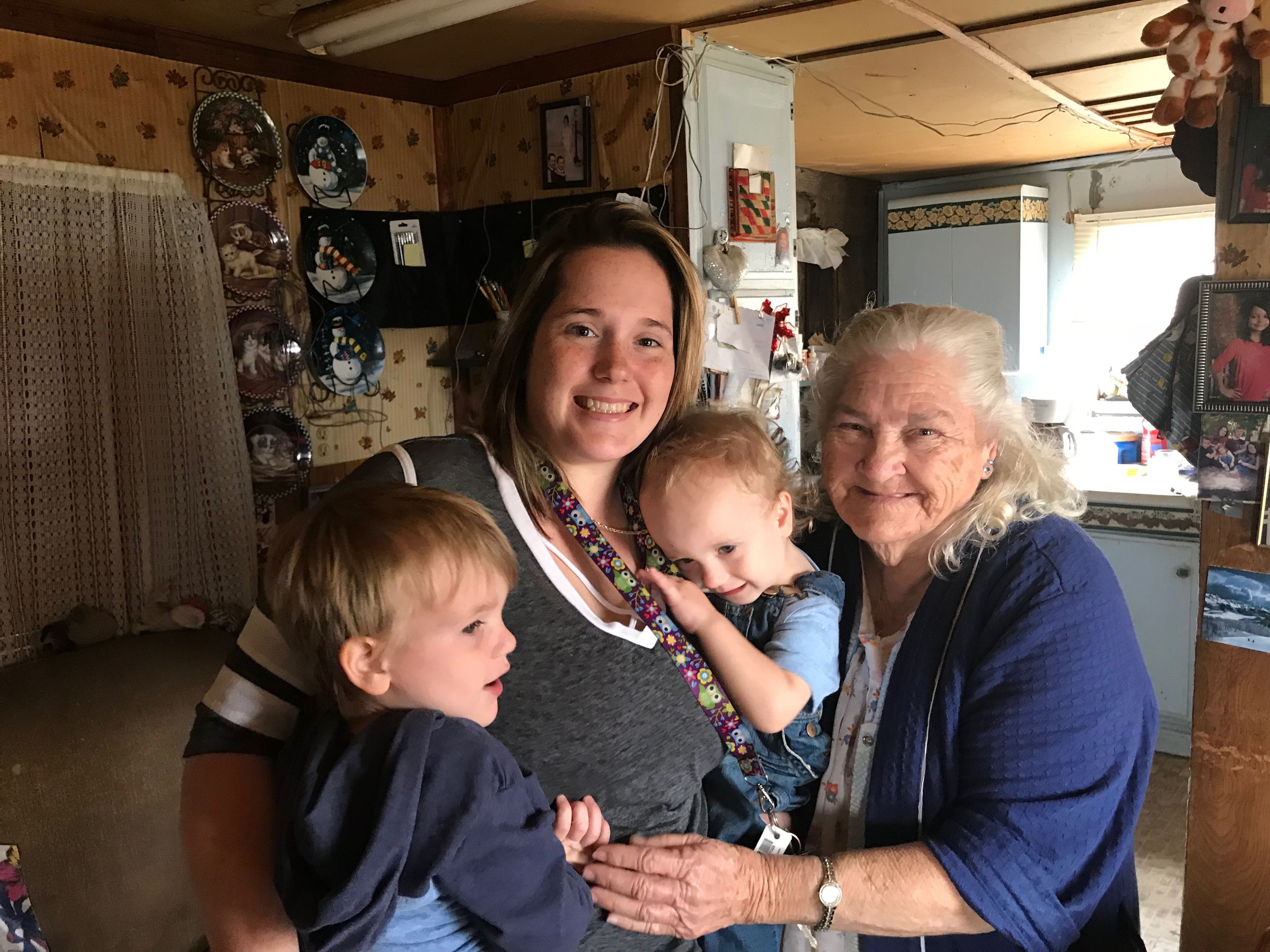 Grandma Florene Young, my boys Rhet and Atticus, and myself. Grandma young is my Mother's mom.
So is family everything or is it just a figment of our imagination? Where we forced in the old days to visit our grandparents?