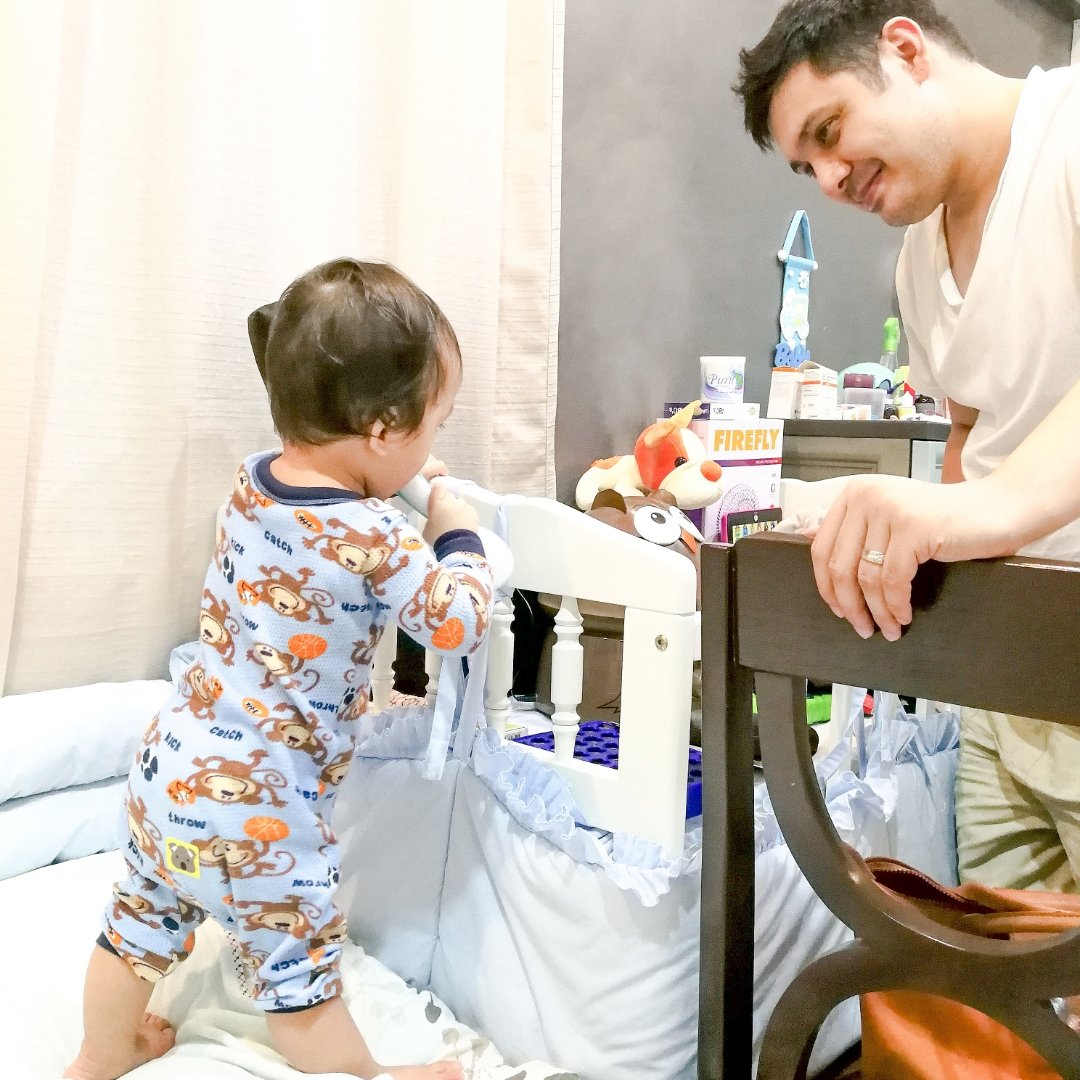 ---
Baby Zac is 11 months old.
He reaches for me when I am far away, and loves it when I pick him up. But sometimes he cries when I carry him. That's because he is more used to being held and comforted by @emaferice. But he usually comes to me at night when he wants to play before going to bed.
I am happy seeing him reach for me more often as he gets older though. When I am sleeping he crawls toward me and gently hits my arms to wake me up. He's not always successful at waking me up completely but it's a joy to have a little boy that likes it when I'm awake.
Thank you baby Zac for being a good baby boy and thank you @emaferice for helping me do the things I am not good at doing. I love you.. both of you.
👨👩👶
---
Good Evening from the Philippines!
https://steemit.com/introduceyourself/@chrisrice/good-evening-from-the-philippines
What is Your Idea of a Perfect Marriage?
https://steemit.com/marriage/@chrisrice/what-is-your-idea-of-a-perfect-marriage
Raising a Family on Steemit :)
https://steemit.com/photography/@chrisrice/raising-a-family-on-steemit
---
To live a long & healthy life w/my wife, son and loved ones, and to help others to do the same.
~ @chrisrice
---