Since I can remember, but maybe more likely since I can actually read, my mom has always left notes, to my sister and I, when she has to go out and wants to let us know something or leave something on our charge, usually they are about breakfast or lunch, or about some home duties.
None of us lives here anymore, because we got married and so, but sometimes for whatever reason we sleep here and we stumble upon those notes again...
Today I found this note in the morning, written for my daughter and me: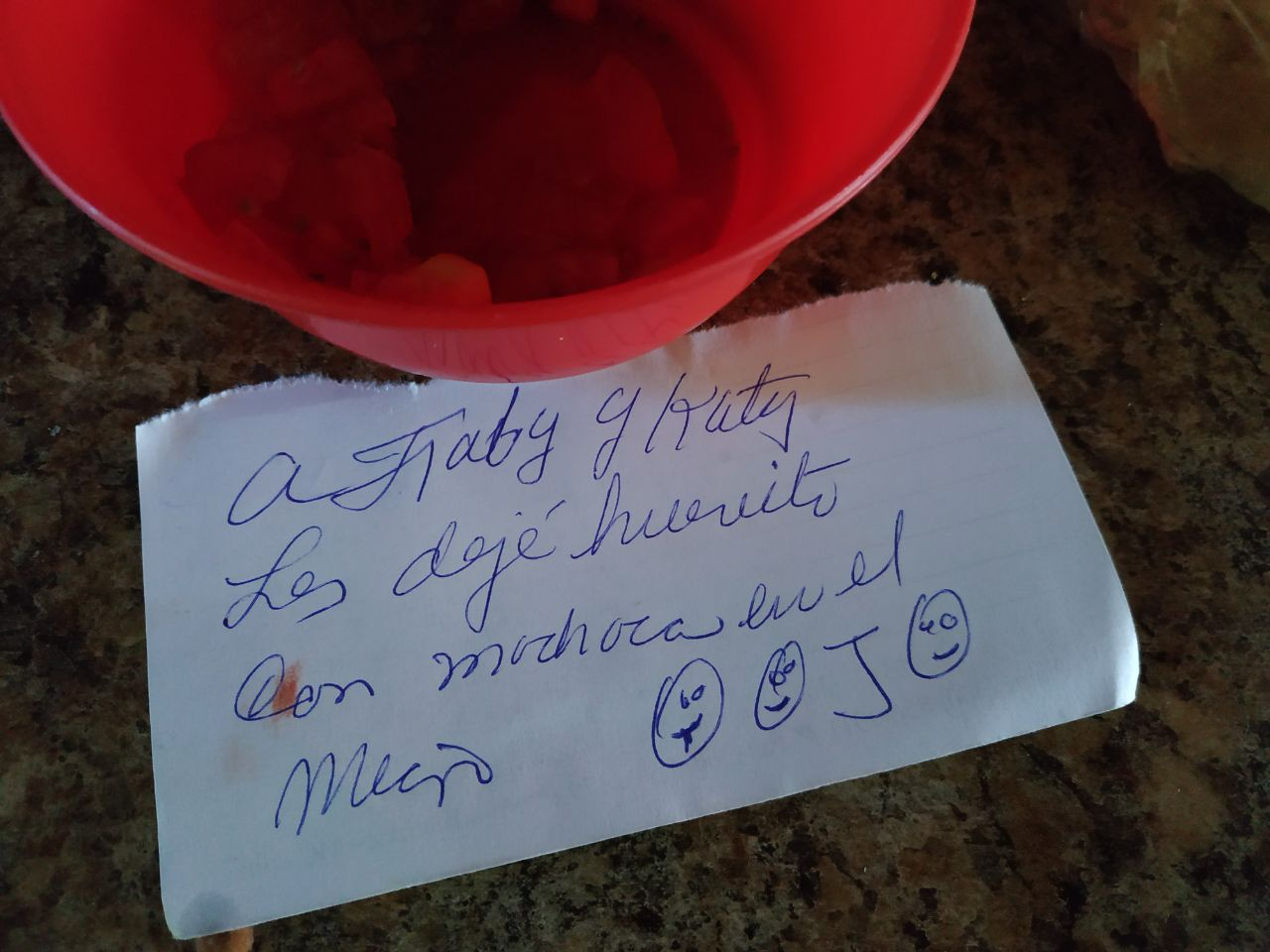 To Faby and Katy
I left scrambled eggs with machaca in the
microwave 🙂 🙂 J 🙂
And I am telling you, my mom is the mother of emojis, because always, always, she adds little faces to them; usually happy faces, but sometimes they were something like:
I left breakfast in the microwave 😃 😃
wash the dishes 😒 😒
That one means we would be happy because the breakfast was ready but we would be angry to have to wash the dishes 😆
My mom usually writes in a hurry, so sometimes we couldn't understand clearly what she meant, one day we were wondering if she wanted to say:
Eat soup.
Or
Buy sushi.
What do you think we did? Of cours we bought sushi and at the end, it was what she meant.
And what about you? Does your mom leave notes? Does she add emojis? I think I will leave notes to my daughter, that is pretty fun 😍
♥ https://twitter.com/mxYamada
♥ https://www.instagram.com/mx.yamada/
♥ https://society6.com/yamadamx (Tienda / store)