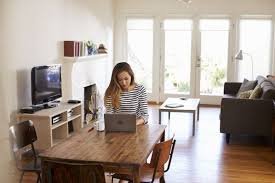 TTEC
What They Do: "Our two divisions (TTEC Digital and TTEC Engage) help brands to perform all interactions they have with the client, either face to face, over the Internet, over the phone, social networking sites or via mobile applications. !
Open Remote Jobs: Customer Service Representative, Licensed Health Insurance Agent, Technical Support Representative, Cisco Call Manager, etc.
What Employees Say: "The prospects for advancement within the company are unlimited for anyone who is interested, willing and willing to work within their department."
Dell
What they are doing: "Dell Technologies is a unique set of companies that provide critical infrastructure for businesses to build their digital future, transform their IT systems and protect their most important assets: information."
Open Remote Jobs: System Advisor, Product Specialist, Technology Services Director, Account Manager, Technical Sales Engineer, and more
What Employees Say: "People and customers make this place a great place to work." Michael Dell and his team of managers make good choices that help shape the future of the information technology sector.