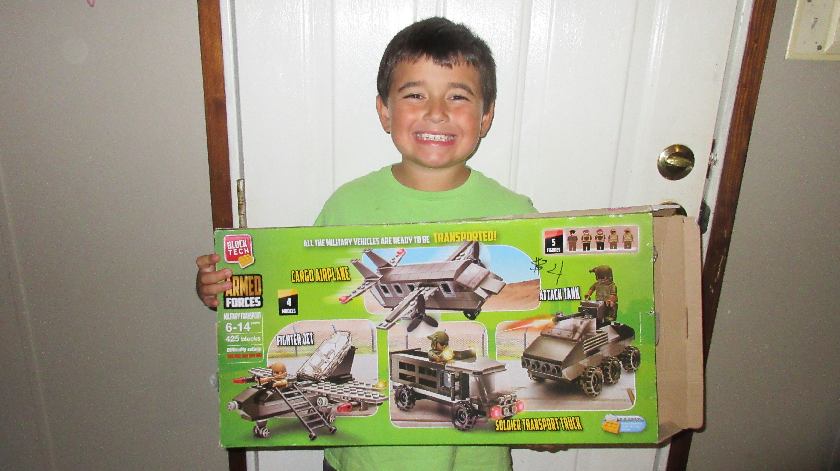 The children are currently on Fall Break and their Grandpa showed up with an unopened BlockTech Armed Forces set he found at a yard sale. Frankie was super stoked because he has been into building blocks since he was a very young child. He hasn't needed my help on a set in quite a long time, but I still like to join him in the building process so we can interact.
As you can see he is very happy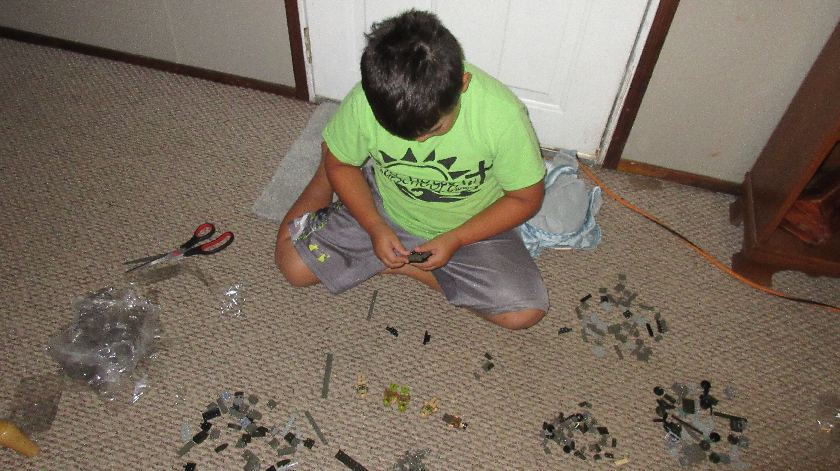 He stays very organized and makes sure each bag of blocks goes into individual piles. He has realized it helps him to stay organized and complete the project faster. This set has a tank, a cargo plane, a jet, and a transport truck. It took him about two hours to complete the set.
Even though this set was found at a yard sale, we have bought a set like this before and they are compatible with Lego Brand blocks. The price is substantially more affordable too!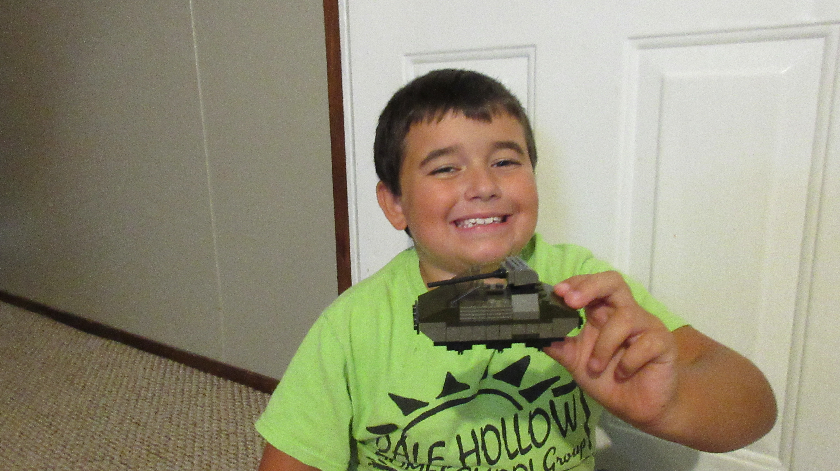 A few minutes ago I was walking through the house and I noticed he had the new "creation" on a Lego Semi he made a while ago. This dude loves semis and I will not be surprised if he is a truck driver at some point in his life. His Pa is a truck driver and that was the job I had in the military, so it's something that naturally runs in his blood. This last picture brings a huge smile to my face.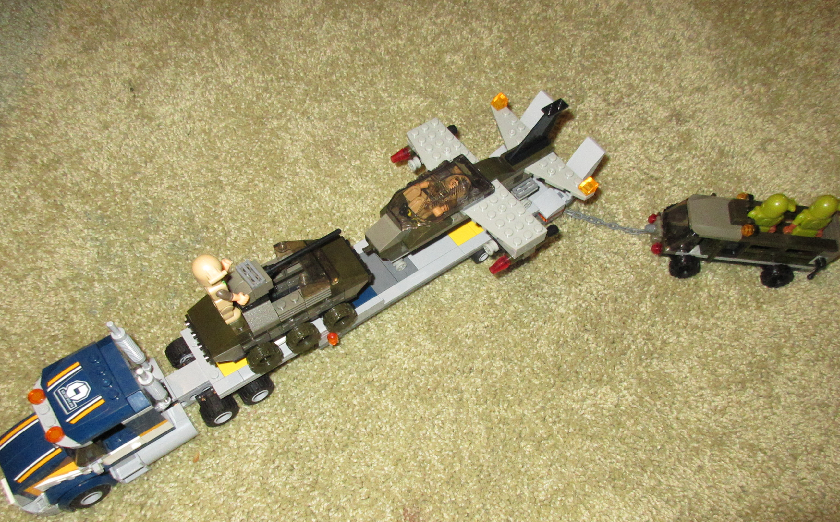 Building Block toys have been great for his finger dexterity, to learn how to follow directions, and to visually understand building concepts. Blocks are fun learning tools and I don't think he even realizes the different skills he is learning while enjoying himself.




Your Support For @lexiwitness is always appreciated! Click to go to the witness page to cast your vote if you support the mission of @lexiwitness and click the ^ arrow next to @lexiwitness
Posted using Masdacs.io