Last spring my grandmother died after spending a couple of years in a nursing home and suffering from Alzheimer's. In the end it was a relief that she passed because she was obviously in pain all the time, just laying on her bed not able to move.
She was a lady with an attitude. She wasn't afraid to tell what she was thinking and sometimes it seemed that she didn't think before speaking. She didn't really show her soft side too often, if ever, and people including her children were sometimes questioning if she had a soft side at all. But she laughed quite a lot and had a good sense of humour and a sharp head until the Alzheimer's took her thoughts.
During the summer her children had to go through all grandma's stuff and my dad brought some notebooks home with him. We found out that she had kept a diary for the past 15 years or so. She had also written down some memories from her earlier years. Mostly she was telling about normal daily stuff but at times also about how she wasn't really happy in her marriage, but stayed in it because a divorce wasn't really an option at the time and because she had promised to stay with my grandad. She was also writing about her children and grandchildren a lot.
What was most surprising though was that she had an album for each child (all six of them) and she had also kept all the letters, invitations (to grandchildren's graduation parties and so on) and cut clips from the newspapers. So only after she passed we found out that she really had a softer side there. It took my dad by surprise since he somehow always emphasised her cold and rough features. Is it some kind of pride that stops us telling how important some people are to us? Or was it just harder back then when the entire life was about surviving (during and after the war in Finland)? Or is it just a quality in a person? Or a combination of all this?
On top of the diaries and the album my dad got grandma's clock. It strikes every hour each hour, plays a tune every half an hour and a shorter alarm type sound every fifteen minutes. Can you guess how annoying it is? Today I was trying to study at my parent's place next to this clock. But after a while it made me smile. I could feel and hear my grandma laughing: "There you go! Enjoy!" That would have been her type of humour.
It made me miss her.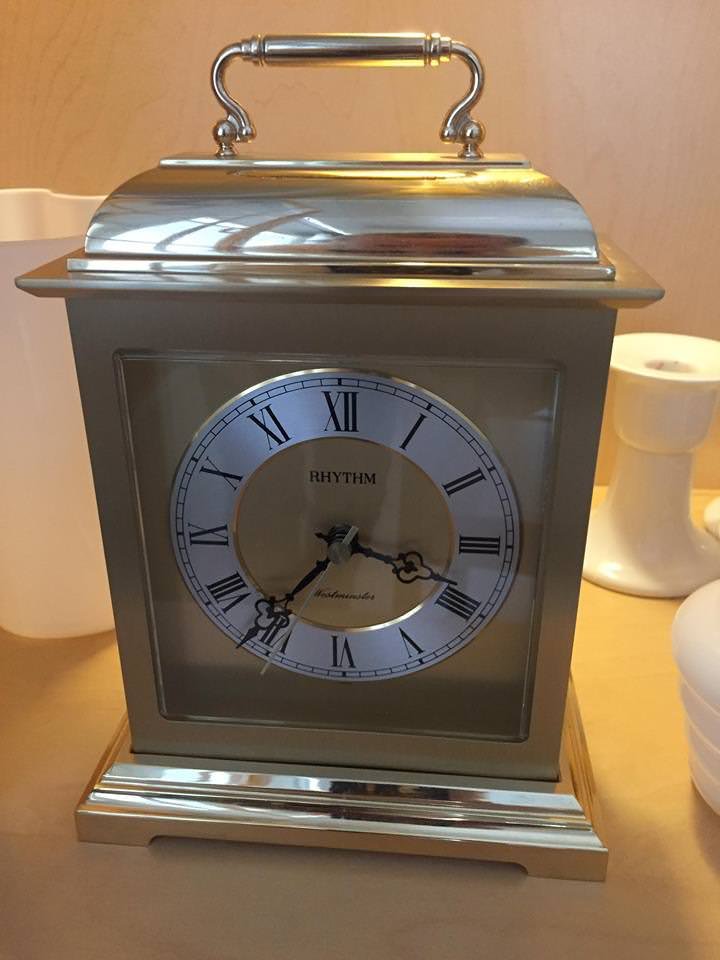 Hugs, Momone