My son @chrismiller was at the trash and treasure (fleamarket) today and he saw a lamp/clock that he thought would look nice in our house.
He purchased it for us (for me).
I think it is very nice and adds a bit of a traditional baroque look to the room.
As all our things are in Europe, packed up and waiting to be shipped to Australia, our house here is on a minimum with things and when something like this is added to our decore it really makes a difference.
Here is a photo of the clock/lamp.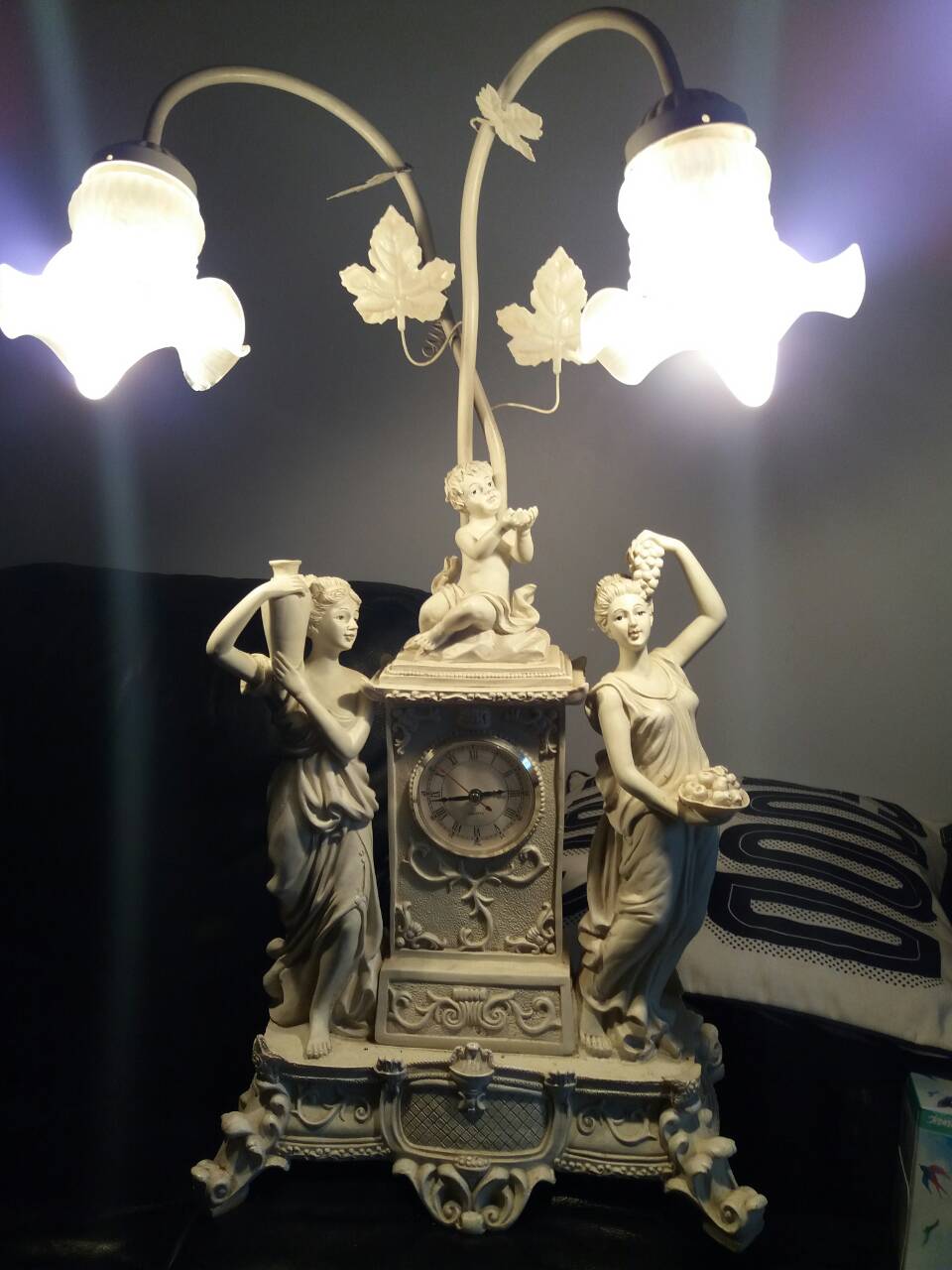 All we need to find out now is where to open the clock so that we can change the battery.
Hopefully we won't break it.