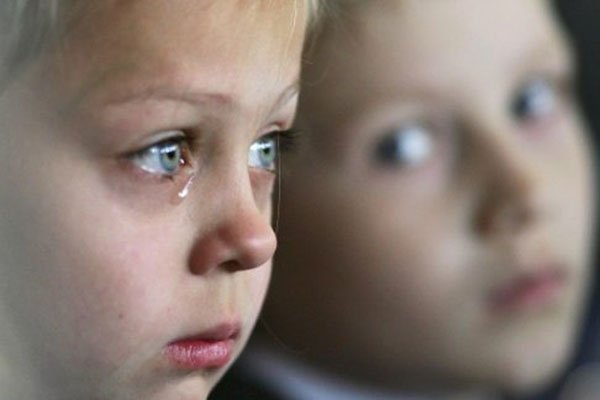 Hello dear Steemians and @familyprotection community!

I was not blogging for a while as I got to hospital. I have some problems with kidneys but I am feeling much better now and that is why continue to spread information about how CPS ruin families. I made some researchers and found out that the situation in Estonia ( that is one of the countries of the Baltic States as Latvia), the situation is even worse than in Latvia. So people in Estonia do their best to struggle against CPS. They hold protest actions against social services that take children for unknown reasons. People of Estonia are very worried that the child protection system in their country will be built the same way as it was built in Norway. Every year in Europe, thousands of children and parents are separated on far-fetched pretexts. And this problem has already touched also Estonia. More and more laws are adopted in Estonia but these laws deliberately diminish the role of parents in their child`s life and on the contrary, the state expends its rights to intervine in the family. And there are also a lot of cases which clearly prove that social services interfere not only when it is necessary.

I would like to give you a few examples of these cases. A single mother from Estonia whose child suffered from a medical error, filed a complaint against those doctors. Right after this the CPS visited her house. The officials threatened that they would take away the child. They were very rude, examined the child, looked for bruises on his body. The CPS did not find any reasons to withdraw the kid so they found a funny pretext. The officials told that the baby who was just 6 months old should not sleep in the same room with adults!!! The mother did not have any choice as to withdraw the complaint and what do you think? The CPS stopped visiting her home at once after it. This fact means that doctors, teachers at school and CPS work altogether. And they are interested only in money but not child rights protection.

Here is another example. One Estonian father loves his four-months old son very much. This family is problem. The mother left the baby and only his father takes care of him. The father spends all his days at work to pay for a babysitter`s services and utility bills. But the family is still very poor. And the state instead of helping the father, threatens to take away his son. The CPS blame the man in poverty and say that it is a respectful reason to withdraw his son. But the man has two works and it is not his fault that there are so low salaries in his state.

Most of laws are adopted but not disclosed. The reasons for which you can lose your child are just hidden by the state. And it is always a shock for parents when they see CPS on their doorstep. There is such a thing in Estonia as "a replacement house". Children who were taken away from their parents, live in such houses with their new parents. But please compare - The usual child allowance is 50 euros per month, and the child allowance in the replacement home is about 1300 euros per month. But Estonia is a very poor country so how can a poor state pay such big money? And this money comes from the funds of the European Union, which prefers to support not relatives, but substitute families.

And the most terrible thing is that Estonian state does not help its families who suffered from Juvenile Justice in other countries. It advices them to hire a lawyer and decide all proplems independently. Many people in Estonia remember how Scottish CPS took away an Estonian baby David who was only 4 months old when he and his parents visited Scotland. The boy suddenly felt bad, his parents turned to a hospital - his parents were groundlessly blamed in the child`s fractures which did not exist and David was taken away from his parents and given to a foster family. It was forbidden for parents even to visit their baby. The parents turned to Estonian officials but they refused them in help. The parents did not want to lose their kid and they asked mass media for a help. But only Member of the European Parliament, Jana Toom could help them. A few months later, the grandmother was able to get custody of David, and the child returned to Tallinn, the capital of Estonia.

You see that Juvenile Justice is insensibly penetrating to the countries of all over the world. The rights of parents disappear and state official decide what is better for our kids. But who are they? They are mostly just crazy people who take care only of money. And they are really crazy because normal people will not work in such a structure that is built on tears of children and their parents. And now these people will interfere in our lives and lives of our children and order us how to act towards our own kids. And in the worst case, they can just find a silly reason and to steal our kids. I am a mother of two kids and it sounds ridiculous to me. Because who better than a mother knows her children and how to treat them? ( I am not saying about alcoholics and drug addicts). That is why I turn once more to all parents and ask them to be careful, learn all the laws and unite in our struggle against CPS. Only we can protect our families and thank you @familyprotection for giving this wonderful opportunity to tell the whole world about terrible things that CPS commit.

http://stolitsa.ee/122602?fbclid=IwAR0MWQQv9yHjKpCk59H6Iynl6UGXDJUWxFP0XyHVKR5Yts57nGBNgLHv0Eo