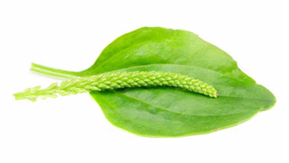 Source
The llanten is a plant that has different uses. In this post we give you a description. The first thing we need to know is that its scientific name is Plantago Major L. It belongs to the Plantagináceas family and is known by the names llantai, plantain, plantain, and yantín.
This plant has excellent health benefits that I describe below.
DESCRIPTION

Source
This plant is small in size, measuring about 40 cm high, its leaves rosette, simple, broad, oval or slightly lanceolate. In the spikes it has very small flowers of a yellowish green color that can grow up to 25 centimeters. It contains very small dark colored seeds.
Its fruit is an oval capsule.
This plant is of European origin and came to America and the rest of the world due to the process of colonization and since then it has gained renown for its medicinal properties.
CULTIVE
The llanten is an herb of tropical climate, temperate and cold (but does not grow at such low temperatures), it grows on almost all types of soil especially those that are rich in organic matter and are found with drainage. The plant of llanten can reproduce in two ways, through the roots and through the seeds found in the ears of these. This plant can be planted in any month of the year. Its flowering occurs from May to September.
If you want to grow this plant in a pot, you must provide the following care
-. You must place the pot in a part of your house where the sun is shining.
-. You should water it 3 to 5 times a week in summer, the rest of the year you can do it 3 or 4 times a week on an inter-daily basis.
-. You must fertilize the land in spring and summer.
CONTROL AND IMPACT
If you want to plant llanten with another type of crop you must be careful, since the plant of llanten can be harmful for these other crops. This plant can damage crops such as corn, sugarcane, alfalfa, chile, and others. It is to note that in this plant, llanten, appears in the form of bad grass.
ACTIVE PRINCIPLES
This plant is rich in Mucilages, tannins, saponins and flavonoids.
USES, PROPERTIES AND APPLICATIONS
Its tender leaves can be consumed in salads. Its leaves also have a medicinal application, since its leaves, topically, can treat wounds, insect bites, varicose ulcers and eye conditions. And when consumed in infusions, it can fight mouth and throat inflammations. Other properties that we can find in this plant have anti-inflammatory action, it is astringent, emollient, healing, vulnerary, hemostatic and antibacterial. In addition, it is also pyelolytic and hypocholesterolemic.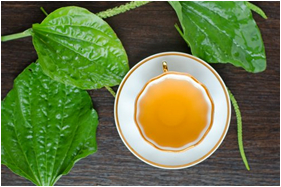 Source