Greetings friends of Steemit.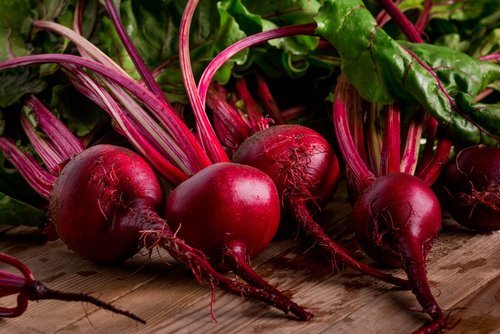 Source
Thank you for visiting my blog and Continuing with the series of properties and benefits of fruits and vegetables, today I bring you information about:


It belongs to the Chenopodiaceae family and its scientific name is Beta vulgaris. The use of this vegetable for food purposes dates back to ancient times, so much so that it is even reported in a Babylonian papyrus. In the Middle Ages, this vegetable was used mainly for the treatment of conditions related to digestion and blood.


The beet has stems that can reach a height of more than one meter. Its leaves are heart-shaped, while the flowers are red or green with five petals. Its flavor is sweet and earthy, the texture is tender.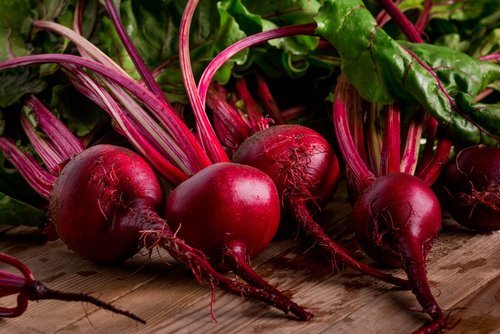 Source
Antitumor:
In some studies carried out on animals, beet extract has been shown to reduce the growth of cancer cells and reduce the growth of breast and prostate cancer cells. However, in-depth studies on the anticancer properties of this plant are still being carried out. Research is currently being conducted on the benefits that beet extract could bring to the treatment of pancreatic, breast and prostate cancers.


Remineralizing:
Its intake, thanks to the abundance of saponins and mineral salts, is very suitable for weak children, convalescents and anemias.


Brain health:
Drinking beet juice increases blood flow to the brain in the elderly. This property can be a natural remedy for Alzheimer's and other cognitive diseases.


Cardiovascular system:
The presence of vitamin C brings benefits to our immune system by strengthening it and folic acid, along with betaine, strengthens the capillaries and helps maintain a healthy cardiovascular system.


Detoxifier:
It also has excellent detoxifying properties. It seems that beets help purify the blood and liver. For this reason, eating beets is an excellent help to fight liver diseases.


Counteract depression:
Beet contains betaine, a useful substance in the fight against depression. They also contain tryptophan, which has the property of stimulating the brain to produce serotonin, a substance that immediately gives us a sense of general well-being and tranquility.


Energy:
Even for those who practice sports, it is recommended to eat red beets regularly. This vegetable, although it is low in calories, contains a lot of sugar. This is released gradually in the body, thus providing a lot of energy in sports performance and for a long time. Those people who consume this plant can improve sports performance related to cycling. According to studies, the consumption of red beet increases the use of oxygen. To optimize its potential it is necessary to eat it 2 or 3 hours before sports performance.


Anemia:
The raw beet juice is particularly suitable for all people suffering from anemia, since it promotes the formation of red blood cells in the blood.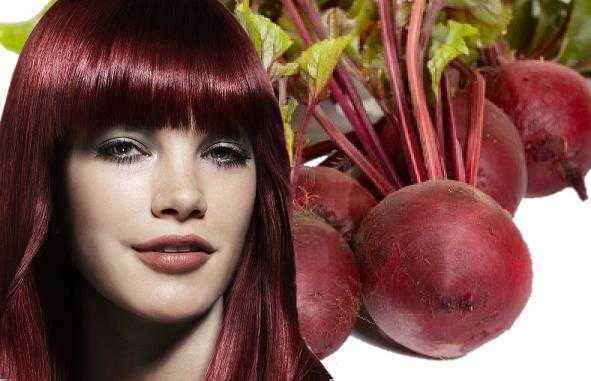 Source
Weightloss:
This vegetable has few calories and is rich in water. In addition to the basic calorie content, they also contain fiber and proteins, which are useful for maintaining a healthy weight. Fiber can also contribute to increase satiety. This way you avoid having to consume extra calories during the day.


Lipstick and natural blush:
It serves as a natural alternative to commercial products to paint the lips and as a blush. Extract the juice of two beets and mix with coconut oil and a few drops of lemon. Store in a glass jar.


Hair dyeing:
Beet root is an excellent alternative to hair dye.


Mix 1/2 cup of beetroot powder in a cup of boiling water and cool to room temperature. Once it has cooled, apply the remedy on your hair and work for 3 or 4 hours.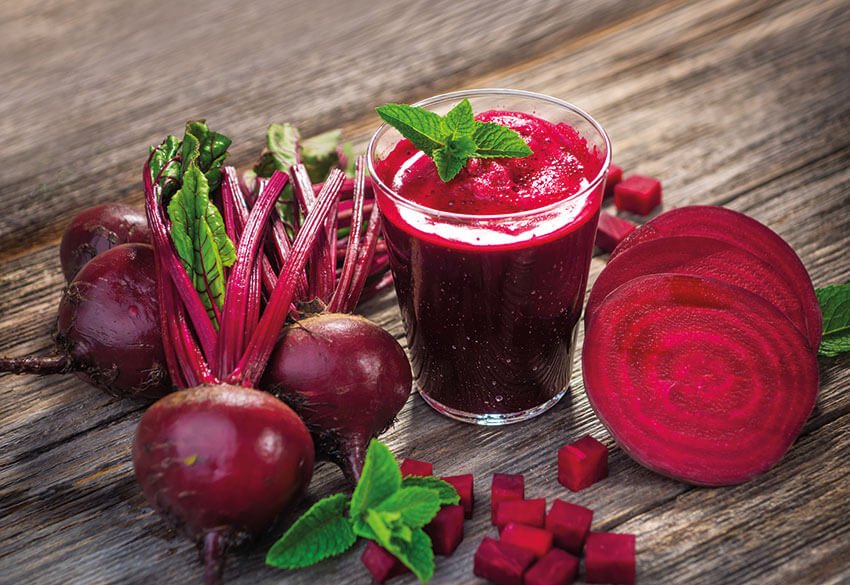 Source
The beet can be eaten raw, cooked, boiled, mashed or extracted juice. The properties are more effective in raw beet instead of cooked.


Beet greens can be eaten and cooked like any other vegetable of the genus, either alone or in conjunction with others.


It may happen that after consuming the red beet, the urine turns pink or red. This does not have to worry because 15% of the population reacts in this way to the compounds present in this vegetable.


It contains oxalates, compounds that prevent the body from absorbing calcium by allowing calcium to accumulate in the kidneys forming the stones. If you are a person with kidney stones problems, it is better to limit the consumption of oxalates.


I hope you like this initiative ... you can make suggestions and propose fruits and vegetables for the next delivery.
References:

---
Posted from my blog with SteemPress : http://blessed-girl.vornix.blog/2019/05/02/health-beauty-delivery-number-27-the-beets/
---