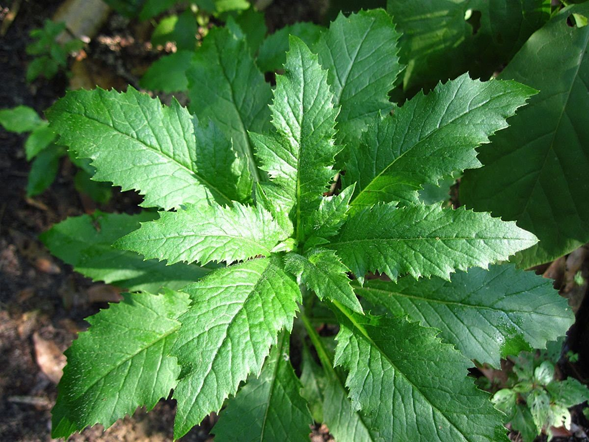 SOURCE
Hello friends today I am going to talk about an aromatic herb that perhaps few know is the epazote, it is an herb whose properties and benefits make it a key ingredient that you can not miss. If you do not know it, do not worry, because here we tell you everything you need to know about epazote: what it is, where it comes from, how to grow it at home, what are its properties, uses and benefits and contradictions.
The epazote, also known as paico, is a medicinal herb of pre-Hispanic origin, whose name is derived from the Nahuatl "epaztl", which means skunk, which is because the plant has a strong and very peculiar aroma.
It is characterized by its hollow branches and its greenish and oblong-lanceolate leaves that, sometimes, can have a reddish or purple color.
These, together with their fruits or seeds, are used as an ingredient in the cuisine of different countries, especially in Latin America, and are also used as natural medicine for the treatment of multiple ailments, thanks to their incredible therapeutic properties.
It is believed that this aromatic herb is native to Central America and that its origin dates back to pre-Hispanic times. It is also said that in 1577 she was transferred to Europe and Asia, where she was employed only for medicinal purposes.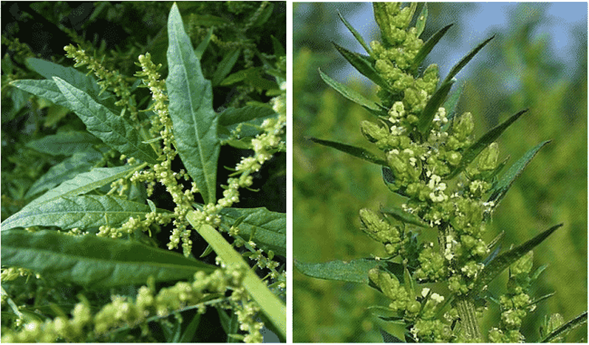 SOURCE
TYPES OF EPAZOTE
In case you did not know, there are two different varieties of epazote. We have the common epazote or Teloxys ambrosioides, which we have been talking about and whose diffusion is growing, and the epazote de zorrillo, whose western classification is Teloxys graveolens.
Both species are highly aromatic and are used more or less for the same purposes.
THE EPAZOTE AND ITS VARIOUS PROPERTIES
There is no doubt that the epazote is a really beneficial plant and beneficial for the health of the organism, as it not only has extraordinary properties and also has an excellent nutritional value.
NUTRITIONAL AND MINERAL INFORMATION OF EPAZOTE
Iron 1.88 mg
Potassium 633 mg
Calcium 275 mg
Magnesium 121 mg
Phosphorus 86 mg
Zinc 1.10 mg
Proteins 0.33 gr
Calories 32 kcal
Carbohydrates 7.4 gr
Folic acid 215 mg
Fiber 3.8 gr
Fat 0.1 gr
VITAMINS
Vitamin C 3.6 mg
Vitamin A 57 IU
Vitamin B6 0.15 mg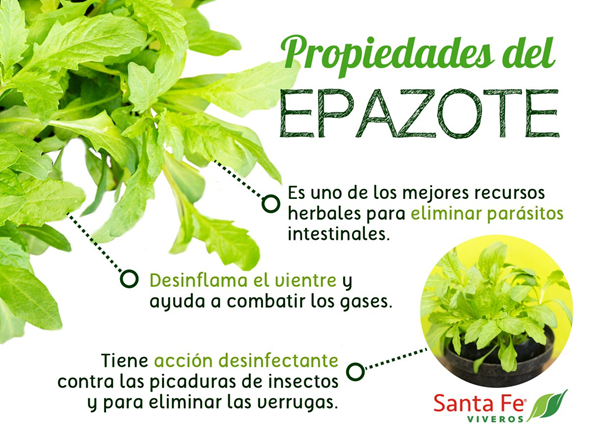 SOURCE
PROPERTIES, WE FOUND IN THE EPAZOTE THE FOLLOWING:
ANTIPARASITARY
Eliminate and quickly expel the parasites lodged in the digestive system, so that it acts as a purgative.
ANTI-INFLAMMATORY
It helps to treat problems such as hemorrhoids, as long as you drink it in infusion.
ANTIFLATULENTO
Prevents stomach gas, when you drink it in infusion before each meal.
ANTISPASMODIC
Acts as a powerful digestive that prevents colic and pain during menstruation.
ANTICID
It promotes better digestion, avoiding gastric reflux to prevent heartburn.
ANTISEPTIC
It helps to clean wounds and prevent infections, especially when applied topically.
EXPECTORANT
Dissolves phlegm and helps it out, decongesting the airways, improving flu symptoms and helping in the treatment of bronchitis, pneumonia and asthma.
ANALGESIC,
Since it has the ability to relieve pain, both internally and externally.
SLIMMING,
Because it has depurative and digestive properties that, in a certain way, help to lose weight.
HOW THE EPAZOTE IS USED
As you can imagine, this plant has been much appreciated by the numerous properties that we have already mentioned, so it has been given a special use, both in gastronomy and in natural medicine.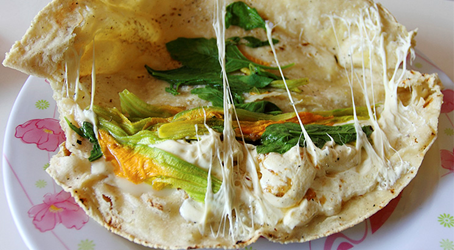 SOURCE
THE EPAZOTE IN THE KITCHEN
The epazote is an essential ingredient in the preparation of different culinary dishes, mainly Mexican, such as black beans, chileatole, quesadillas, tamales and elotes. Likewise, it serves to flavor an immense variety of soups, broths, stews and sauces, giving them a very particular aroma and flavor.
Normally, only the leaves are used, although the seeds and the stem are also useful.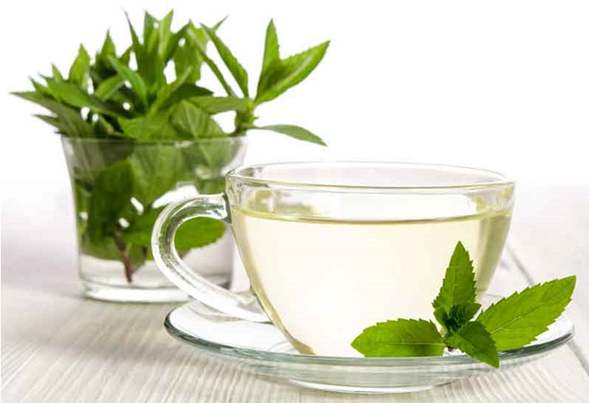 EPAZOTE-MEDICAL APPLICATIONS
Thanks to its incredible properties, the epazote is not only well valued in the art of cooking, but also has applications in the field of home medicine, serving in the treatment of various conditions, such as stomach upsets, skin problems , flu and colds, among others.
A great remedy to relieve the irritation of the skin, caused by insect bites, consists of crushing some leaves of the plant and placing them on the affected area, allowing them to act for 15 minutes, then removing the poultice.
Another excellent medicinal preparation with epazote consists of drinking an infusion of its leaves and flowers on an empty stomach, for at least 3 days in a row, which will help to expel the intestinal parasites, easily and quickly.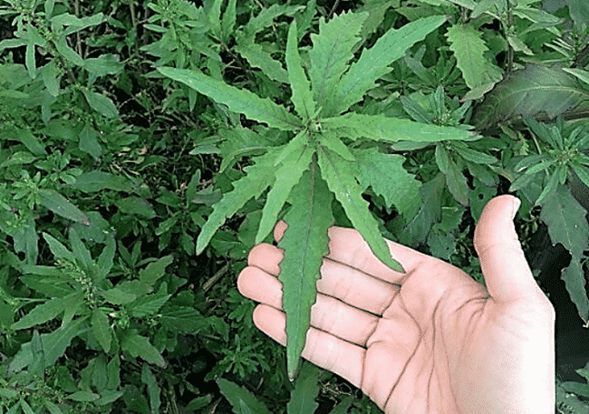 SOURCE
HOW TO CULTIVATE THE EPAZOTE AT HOME
If you have noticed what you can do with the epazote and how much it can help you, let us tell you that you can grow it in your own garden or garden, following these simple steps.
Buy the epazote seeds in a nearby nursery and plan the planting in late winter or early spring.
Get a wet plot with good drainage, or fill a pot with this type of soil, up to ¼ deep.
Add multipurpose compost, occupying the remaining de of the pot.
Sow the seeds and add just a little soil above, because they are very small and to sprout quickly, the ideal is not to bury them too much.
Be sure to water the plant from time to time so that the soil remains moist, but do not exaggerate to the point of puddling.
After this process, you just have to wait for the epazote plant to reach a considerable size in its foliage and thus you can harvest it, to obtain its benefits at home when you need to use it.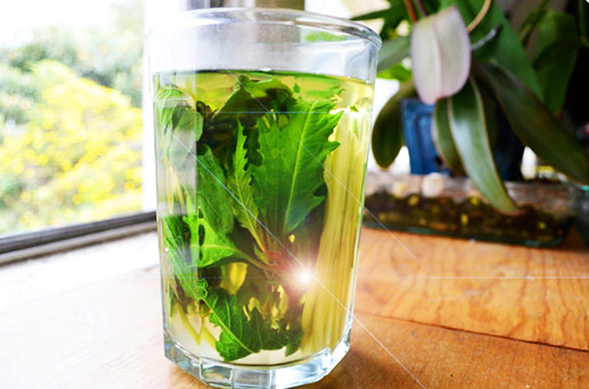 SOURCE
THE CONTRAINDICATIONS IN THE USE AND CONSUMPTION OF THE EPAZOTE.
Therefore, the consumption of epazote as medicine should be moderate, it is extremely difficult to know exactly the dose to be used, what happens in the same way with its intake when used as a culinary dressing, since it can be more harmful than benign.
The contraindications of epazote in the case of people with hepatic, auditory and renal diseases are evident, especially in those who present nephritis, since high doses of the plant can even affect the kidneys and cause death.
At the same time, people with heart ailments and problems of gastric and intestinal ulcers, should abstain from epazote consumption.
In children under three years should not apply remedies that contain this herb because of the dangerous consequences. The consumption of epazote should also be monitored in people up to 12 years of age, due to the toxicity of the plant.
Likewise, its use in pregnant women is counterproductive, since it can activate childbirth before natural time or affect the brain development of the baby and for women who are breastfeeding, the contraindications of epazote also apply, since your intake can cause negative effects on the baby's health
For these reasons, it is advisable not to abuse the use and consumption of the epazote, since even when it provides certain benefits, also its abusive use or without the proper recommendation of a specialist, it can generate serious damage to our body.
SOURCE:
https://www.epazote.org/contraindicaciones/
https://www.epazote.org/
Well, now that you know everything about the epazote, we hope you enjoyed my article and that you would like to include it in your culinary and medicinal recipes, and that you even take the initiative to grow it at home, so that you can enjoy the wonderful properties and the innumerable benefits that this herb has for you.