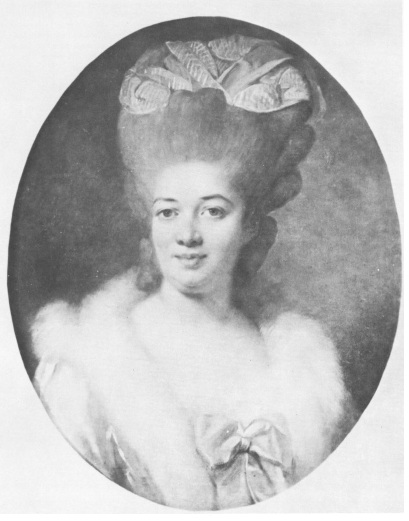 Image 1. Marie-Jeanne Rose Bertin (1747.-1813.) [1]
Marie Jeanne Bertin, known as Rose Bertin, began her career as a tailor after young Queen Marie Antoinette became the "fashion minister". During her time in the Queen's service, Bertin made a significant impact on the fashion of the period and laid the foundations for the future of Parisian haute couture.
After Louis XVI entrusted her with the task of organizing a party at court, Marie Antoinette could indulge in a passion for fashion. To maximize the impact of her public appearances, the queen was willing to flatter court labels, so she held a private consultation with creator Rose Bertin to obtain style advice that suited her strictly.
In the early days of the revolution, designers drew inspiration from recent events to create new items such as "Mirabeau" suspenders and "Desmoulins" hats 1.
So men's clothing slowly began to form into a suit in the true sense of the word, with pants reaching down to the knees, waistcoats and coats.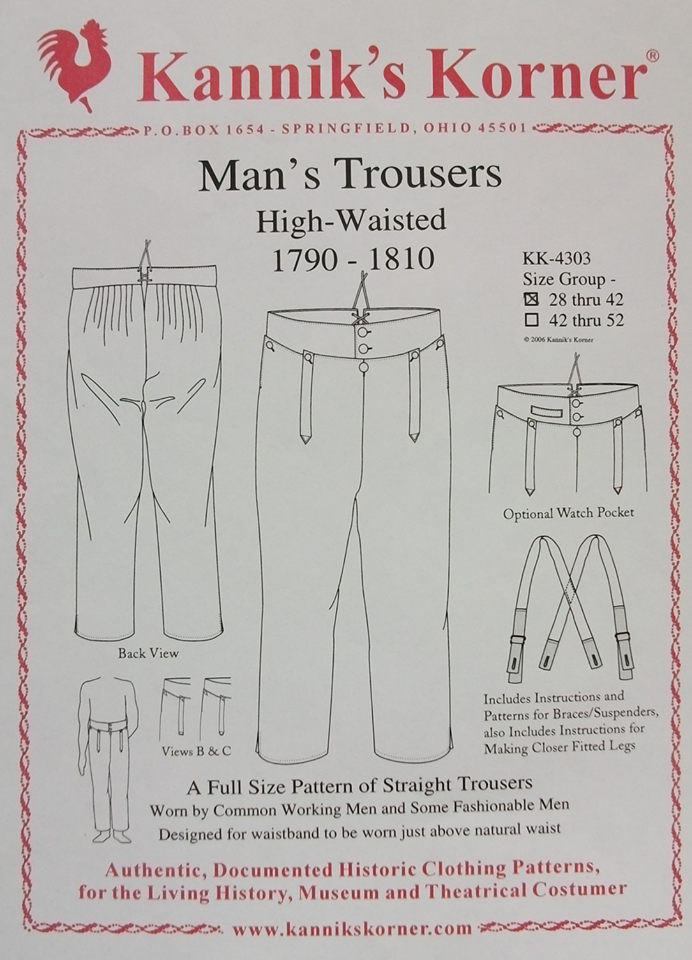 Image 2. Mirabeau suspenders 2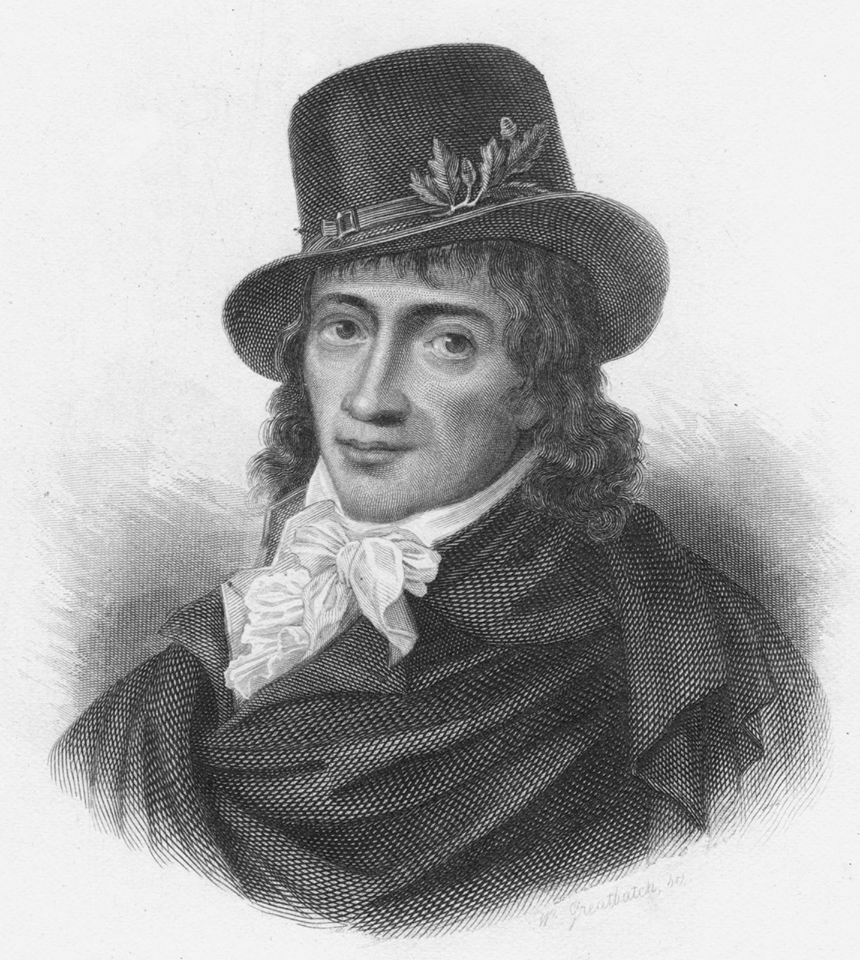 Image 3. Desmoulins hat 3
Rose Bertin has had a significant impact on the fashion era, constantly launching new trends, such as extravagant court gowns, glittery 'pouf' hairstyles and rustic muslin dresses worn by Marie Antoinette at Trianon Palace 1. The headliners were ceremonial and referred to the daily events as sailing the English frigate.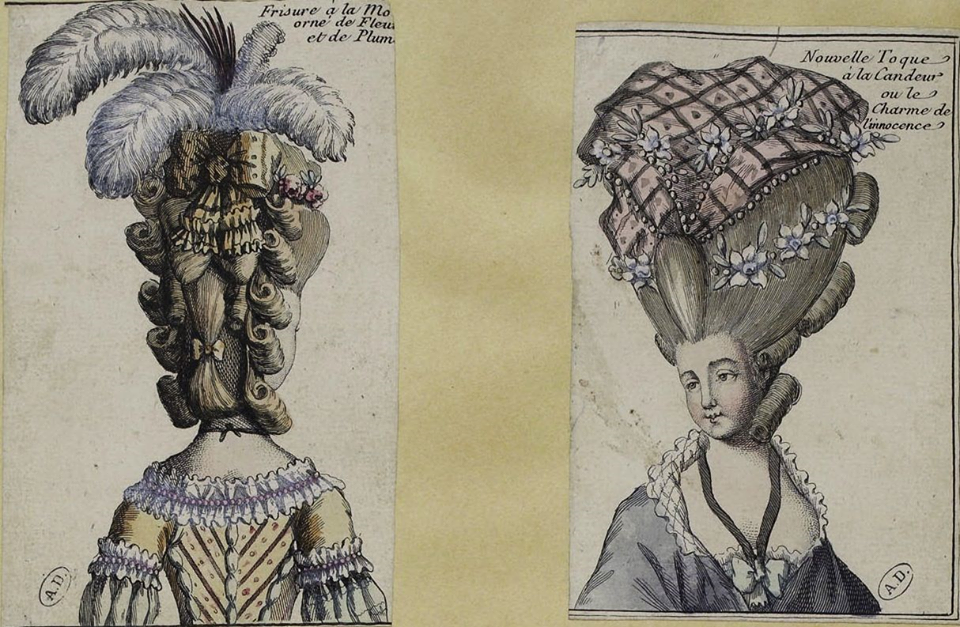 Image 4. 'Pouf' hairstyle 4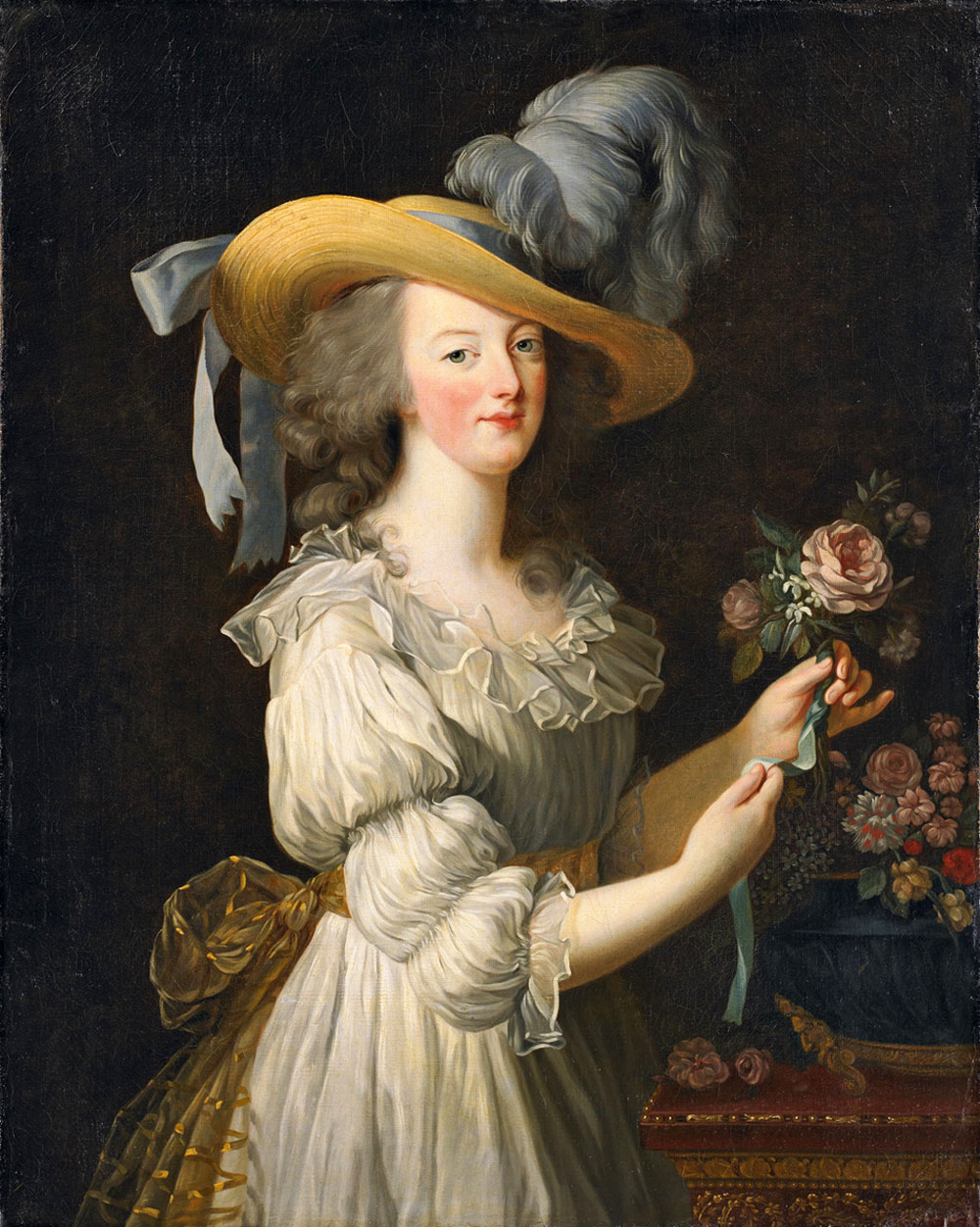 Image 5. Marie Antoinette wearing a Muslin or Chemise dress 5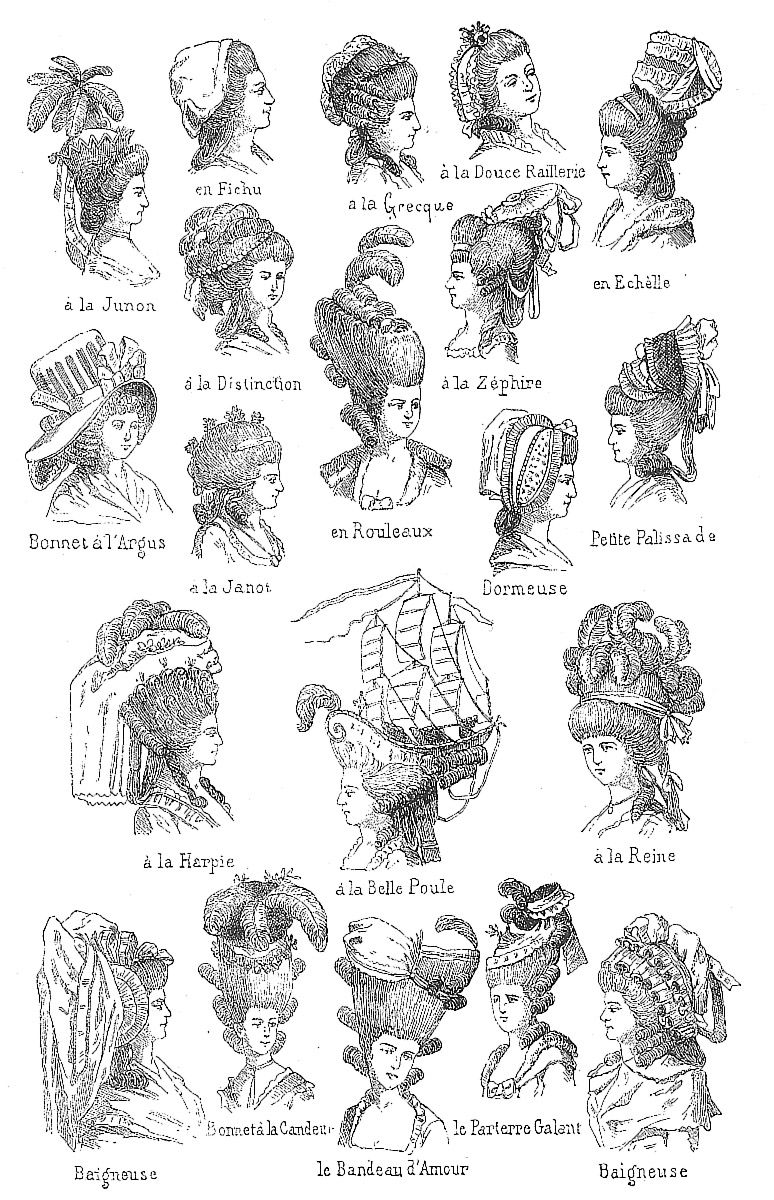 Image 6. Ceremonial headpieces 6
A chemise or muslin dress or shirt dress was created around 1780's and was popularized by Marie Antoinette. The dress evolved from a Polish dress (Robe a la Polonaise) consisting of a combination of Polish folk costumes and a dairy dress around 1770-1780. This is the first time that the French court was inspired by the lower layers (dairies) of Robe a la Polonaise has no whale bone petticoat dome shaped. The volume of the dress is accentuated by the lifting of the skirt. Dresses are looped up ina various ways. The upper skirt has a built-in mechanism that regulates length and creases.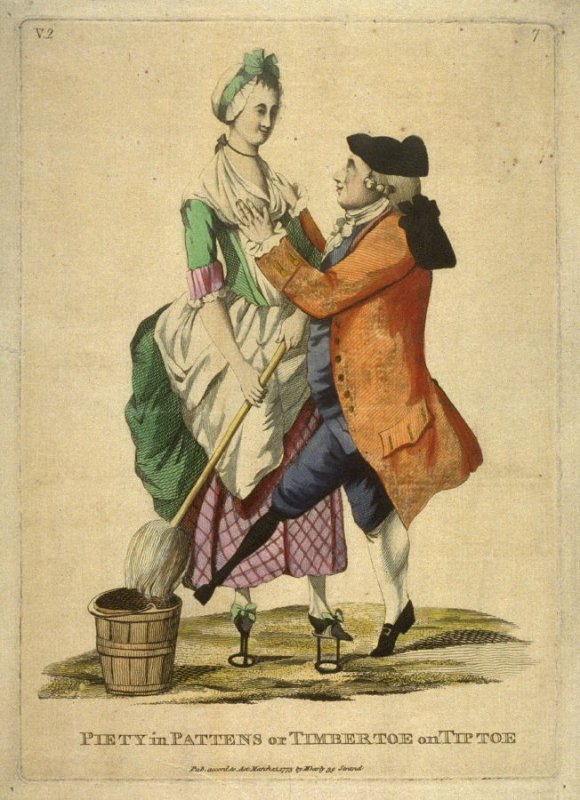 Image 7. Piety in Patterns or Timbertoe on tiptoe, engraving from 12th of March 1773. 7
Marie Antoinette released the "shepherdess" of the corset. That is, she was the first to release the body from corsets and baskets, and this was prompted by the fascination with Rousseau's theories of return to nature and references from the antiquity (Enlightenment). In addition to the Muslin dress, she also popularized a new hairstyle - Hedgehog's way of styling her hair.
There was also a French dress on the court - Robe a la francaise - pannier.
The first dress that appeared at the court at that time. It evolved from a Spanish dress worn from 1653 to 1659 in which the baskets were made of bush with pointed hips.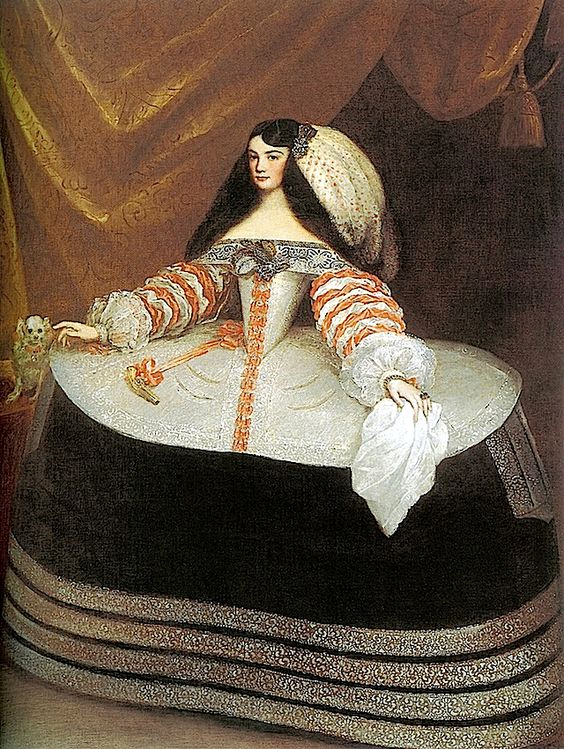 Image 8. Spanish Court dress 8
The pannier was worn only by the upper class and was a ceremonial dress.
It consisted of a petticoat and hoops that were made of light steel or wooden bars. The noblewoman owned 25 dresses, 5 of which were French dresses for festive occasions.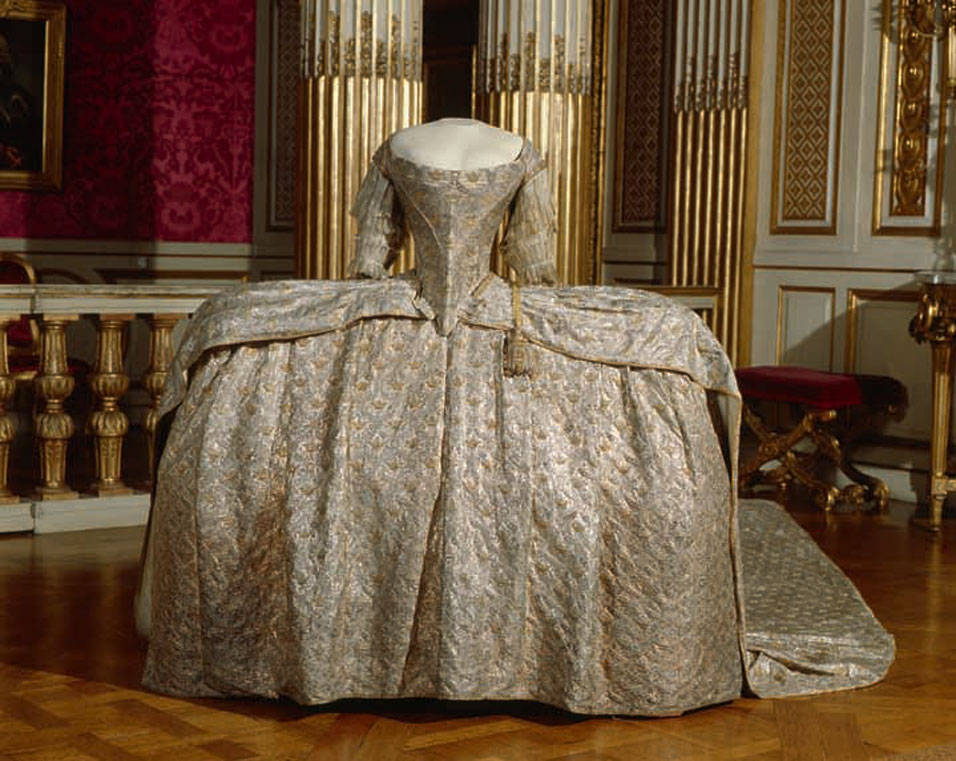 Image 9. Pannier dress 9
Hope you have enjoyed reading this. All the images and text I don't own have a number with a link attached to it.
Spreading the love,
Emma Stephanie
xxx